Initial uncertain status of Openreach workforce deemed biggest challenge when ensuring UK connectivity and worker safety through lockdown.
Strong chains of command, coupled with responsiveness to staff concerns, said to frame management response.
Fears on return to offices and on-premises work may prove the biggest challenge.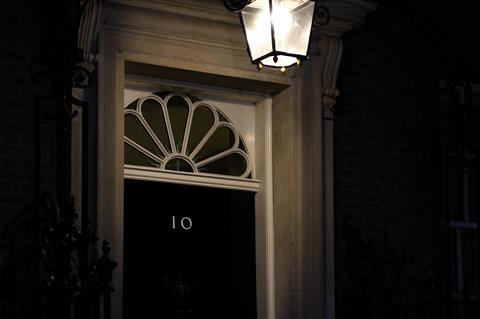 Speaking at the Edinburgh Chamber of Commerce's Business Festival, Katie Milligan, Openreach's Managing Director, Customer, Commercial and Propositions and the incoming Chair of Openreach Scotland, discussed the challenges the access services business has faced over the past year of the pandemic. Recognising the unprecedented challenge — and emphasising Openreach's fundamental focus on health and safety — Milligan said that the difficult decisions initially faced by the company around its operations were exacerbated by a lack of clear guidance from the UK government on the status of its workers.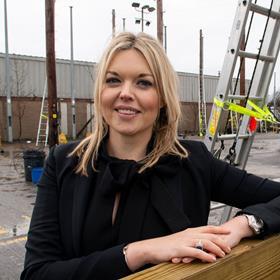 Milligan is a member of Openreach's top-level Gold Command team, which is responsible for making critical decisions in response to COVID-19. Overall, the business was described as well suited to handle operating in a crisis owing to a clearly defined structure, its role as a key infrastructure provider, and experience in managing safety and responding to critical incidents. However, the pandemic prompted unprecedented change, and Milligan's comments at the online event suggested the business received limited official support from the country's politicians. Operating in "a world turned upside down" Milligan implied that management was on its own when it came to early crucial calls.
"Like everyone else, we would get very little notice from Number 10 about any changes being made", she said, which led to key executives remaining "on calls until three or four in the morning", crafting communications for the workforce.
According to Milligan, "the biggest thing" for Openreach as it approached the most difficult decisions on operations was a lack of official input. "We were getting really conflicting advice — a lack of advice I'll be honest — from the government around the status of our employees, and whether or not they were key workers".
While confirmation of key worker status for Openreach employees was clarified by government within a week or two of the first lockdown announcement, Openreach had already quickly established its own criteria for new working practices, and for how to protect staff wellbeing while responding to the demands of maintaining vital infrastructure. The business also reinforced chains of command, with clear assignation of responsibility to individuals. "In essence, we had to remove the democracy", Milligan said. "You're in a world where everyone has an opinion but you have to support the person in line and get behind them, no questions. We did that really quickly".
In what was described as a "bizarre" set of circumstances at the start of the pandemic, "financials went out the window" as Openreach focused on ensuring UK connectivity was maintained, and steps were taken to ensure safety of employees. The changes required "a mindset shift" and recognition that the business would not be able to operate at 100%. The ultimate focus, said Milligan, was "really understanding our job was twofold. Number one, keep the country connected and secondly, but above all else, we have a duty to keep our people safe. And we weren't going to compromise that."
Biggest challenges yet to come
As the phases of lockdown evolved, Milligan referenced the need to "make decisions with the absence of clarity", but appeared confident in the business's calls. It was acknowledged, however, that some restrictions to on-premises visits resulted in work being lost to rival infrastructure builders who were able to pick up contracts. Nevertheless, she remains adamant "it was the right thing to do".
Milligan stressed the focus of her leadership is on people and taking into account employees' feelings when making decisions, which has been central to the COVID-19 response. While emphasising in-line reporting, she also noted that where possible management had consulted with employees before making decisions. "We called people and asked their opinions rather than just [throwing] out management comms, and that was a slightly different approach", she said.
She also noted that in the next phase of the pandemic a new set of problems will arise, with "the biggest challenge yet to come". She said she has observed a degree of fear among employees linked to a return to office environments, or to taking on tasks that will entail more onsite visits. Openreach has, she says, implemented a range of safety features to address the risks of coronavirus, but the task remains of convincing people, in Openreach and society more generally, that a return to work is safe.
Frontline bonus to be paid as strike action looms
While Milligan stressed the priority of key worker safety, BT Group as a whole has faced growing disquiet among frontline staff as transformation plans begin to bite and unions call for industrial action. Perhaps to head off this unrest, the Group today declared the payment of a £1,500 bonus for frontline and key workers.
The bonus will comprise £1,000 in immediate cash and £500 in shares after three years. It was framed as equivalent to 5% of average pay of the eligible workforce at the time of a Group-wide pay freeze (and after coverage of NHS England's 1% pay rise backfired on the government).
The payout sees Group CEO Philip Jansen repeat a couple of favourite tricks: in 2019, when he'd just arrived and restructuring plans started to heat up, he implemented a new employee share scheme worth £500 a year; and in April 2020 he okayed a 1.5% pay rise for non-managerial staff. On both occasions he appeared to be bypassing unions, to show staff (or rather, colleagues) the money.

Neal Doran is a Senior Analyst for TelcoTitans. Neal's industry knowledge and experience as a telecoms analyst and writer spans three decades, and he has been a key part of TelcoTitan's Editorial team since 2001.