Ofcom confirmed its intention to offer up frequencies in the 700MHz and 3.6GHz–3.8GHz bands in spring 2020, but with a change in auction structure.
BT bidding opportunity restricted by 37% cap on spectrum holding.
Industry commitments on comprehensive rural coverage said to have enabled a regulatory re‑think.
Degree of uncertainty remains due to UK elections and developments on Brexit.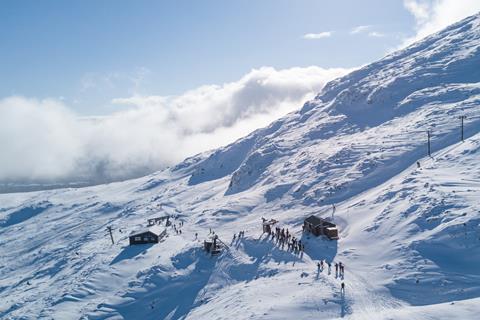 Ofcom launched a new consultation on revised proposals for the design of an anticipated auction of spectrum in spring 2020, with a deadline for submissions of 9 December 2019.
Plans for the sale of access to 200MHz in spectrum across 700MHz and 3.6GHz–3.8GHz bands have been amended in the light of operator proposals on the expansion of full geographic network coverage in the UK that were accepted by the government ahead of it calling a General Election.
Fewer obligations and more cooperation
A key change in the proposed new auction is that the regulator no longer intends to issue licences with coverage obligations, and will instead run an auction based on the Simultaneous Multiple Round Ascending format it used in auctions in 2018.
Ofcom plans to issue the following spectrum:
Six lots of 2×5MHz (60MHz in total) in the 700MHz band with a reserve price of £100m–£240m per-lot.
Four lots of 5MHz (20MHz in total) of 700MHz downlink‑only spectrum, with a proposed reserve of £1m per-lot
24 lots of 5MHz (120MHz in total) of 3.6GHz–3.8GHz spectrum, with a reserve price in the range of £15m–£25m per-lot.
700MHz spectrum (currently used for digital television and wireless microphones) is expected to be available for use by mid‑2020, as will most of the 3.6GHz–3.8GHz spectrum (currently used for fixed-link and satellite purposes). However, Ofcom noted that there may be "some localised constraints" on the use of the latter until end‑2022 while the spectrum is cleared of legacy use.
Once successful bidders are declared there will be an assignment phase, during which the winners of 3.6GHz–3.8GHz spectrum licences will have an opportunity to negotiate their placements within the band among themselves.
"This will make it more straightforward for bidders to join together the new spectrum they win with their existing holdings, and potentially reduce the level of 'fragmentation' in the wider 3.4GHz–3.8GHz band."
— Ofcom statement.
Ofcom is maintaining a policy that prevents any operator from holding more than 37% of overall available spectrum. This means that BT/EE will not be able to acquire more than 120MHz of the available spectrum.
CK Hutchison's Three UK will be capped at 185MHz, and Vodafone UK at 190MHz. Telefónica UK will not be restricted, as a result of its comparatively small current spectrum holding. However, considering the relatively limited amount of bandwidth to be made available, and the likelihood that there will be multiple bidders, the Ofcom cap is unlikely to prove decisive in the outcome of the auction.
Sharing is caring
The change in tack by the regulator on the forthcoming auction has been triggered by the UK Department for Digital, Culture, Media & Sport (DCMS) giving provisional support to the Shared Rural Network (SRN) proposed by the four mobile network operators (MNOs) to eliminate partial and complete 4G 'not spots' across the UK. It appears that implementation of the SRN is subject to the removal of these coverage obligations from the upcoming auction, with Ofcom instead introducing new, legally-binding licence conditions to make sure the SRN is delivered.
According to the official DCMS statement on the agreement in principal of the SRN, all‑operator 4G mobile coverage would stretch to 95% of the UK landmass by the end of 2025. This would be achieved by commitments from each operator to expand their individual network coverage to reach 92%, with a degree of coordination that would ensure that the government goal is achieved. Obligations to meet SRN goals would be integrated into operator licences from 2026.
In return, the government has said (again) that it will overhaul planning rules for network infrastructure, and will also provide funding of up to £500m over 20 years to support the shared-access arrangements. This will almost match the £532m investment promised by the four MNOs to enable the opening-up and sharing of rural sites over the same period.
The DCMS also flagged the intention to make government‑owned infrastructure built as part of the Emergency Services Network available to all MNOs, which is expected to add two percentage points of coverage to each operators' footprint. This was already on the cards in order to ensure government investment did not amount to illegal state aid supporting the EE network (BTwatch, passim). The provision of ESN‑based access is, though, now being counted within the £500m budget for government spending on supporting SRN.
EE happy with its head‑start
EE's Marc Allera has previously attempted to publicly rally the UK's mobile network operators to expand coverage to a greater proportion of the UK landmass, in an exercise that had the feel of a 'humblebrag' about EE's own expansion efforts (BTwatch, #304). BT Group had also led objections to any plans for rural roaming, which it considered would let rivals unfairly benefit from its own network investment (BTwatch, #303).
BT Group appears relaxed about the SRN proposals, however, believing that earlier investment in network expansion driven by its ESN commitments puts it in a strong position with fewer onerous obligations under the new scheme than those faced by rivals. At the H1 FY19–20 results call (see separate report), Allera suggested that while other operators are playing catch up with SRN, EE may be able to focus instead on 5G deployments and ongoing infrastructure convergence.
Broad welcome but uncertainty remains
While Ofcom is moving forward with a revised auction based on the assumption that SRN will become legally‑binding in early‑2020, there may be changes to the form of the agreement as fine details are nailed down.
The calling of a December 2019 General Election in the UK cast a pall of uncertainty over the plans, and further obstacles to its implementation may be created by competition watchdogs. The government has acknowledged that its contribution to funding for the SRN could be classified as state aid, and so may be subject to the approval of the European Commission or the Competition and Markets Authority (depending on the status of Britain's exit from the European Union, when it is applied).
SRN not unanimously welcomed
Not all responses to the SRN announcement were positive. As the four MNOs and the DCMS heaped praise on themselves for reaching a "world first deal", pressure group the Rural Services Network complained that the 2025 target for 95% coverage is "notably slower than the government's previously stated ambition of 2022".