700MHz and 3.6GHz–3.8GHz frequencies slated to go under hammer in January 2021.
Regulator makes some provision to address mid‑band fragmentation fears.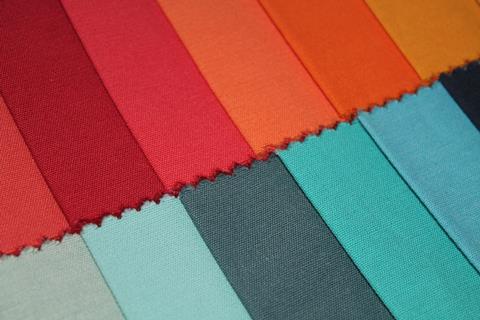 EE looked on quietly as Ofcom announced plans for a (long‑awaited) auction of both 700MHz and 3.6GHz–3.8GHz airwaves in January 2021. Compared with other UK mobile network operators (MNO), EE has often seemed to take a back seat on lobbying the UK regulator about the auction rules.
No doubt a plus point for BT's mobile arm, Ofcom acknowledged concerns raised by Telefónica UK (O2 UK) about the possibility of spectrum 'fragmentation' in the auction of 3.6GHz–3.8GHz 'mid‑band' frequencies.
In a letter sent by Ofcom Chief Executive Melanie Dawes to the UK's four MNOs outlining the regulator's auction plans, she acknowledged the importance of being able to "facilitate defragmentation" through the auction process.
The initial idea was to allow MNOs to build contiguous blocks of mid‑band spectrum, in the auction's aftermath, through commercial trades. After apparently listening to industry concerns, Dawes and her team concluded that sole reliance on market trading mechanisms to counter fragmentation was not sufficient.
"We have heard and acted upon responses from some operators who told us that we should go further and take active steps to facilitate defragmentation. We have made a number of changes, including introducing a negotiation period within the assignment stage of the auction, to enable winning bidders to agree with each other to receive adjacent spectrum. This will make post‑auction trading to defragment the spectrum more straightforward."

— Dawes.
O2 UK previously claimed that Ofcom's policies placed smaller rival Three UK in a "kingmaker" position — where it can attempt to extract windfall gains from rivals in exchange for shifting spectrum, or charge anti‑competitive rents as rivals fight to acquire larger contiguous blocks (Telefónicawatch, #136 and #137). Three holds two contiguous blocks of 40MHz and 80MHz in the 3.4GHz–3.6GHz band, gained via earlier M&A, and has a network-sharing partnership with EE that faces off with O2 UK and Vodafone UK's Cornerstone Telecommunications Infrastructure joint venture.
Auction format stays
Ofcom was not so accommodating to demands made by Three and Vodafone that a traditional 'open' auction format be shelved in favour of an "administrative allocation". Ostensibly, the two operators argued this would be a much safer approach in light of the coronavirus pandemic.
Financial considerations are clearly at play, however. The two operators, according to The Telegraph, went so far as to ask Ofcom to cancel the auction in favour of awarding licence concessions at reserve prices (see table), or at fees agreed by MNOs. Their thinking (surely wishful) was this would compensate for extra expenditure incurred by removing equipment supplied by Huawei Technologies from their mobile networks.
If Three and Vodafone thought this a "balanced approach", as reported by The Telegraph, it was evidently seen as unbalanced by Ofcom. The regulator is steaming ahead with a 'simultaneous multiple round ascending' auction format.
"When we allocate new spectrum rights, we are required by law to do so through an open process, and in a way that meets this duty. Where the demand for the spectrum is high and availability is limited, we have powers to hold a competitive auction process to determine its allocation, and the price to be paid for it. We have no duties either to maximise or to minimise revenue, and indeed we are not able to pursue such objectives. Our duties focus on efficient allocation, to ensure that this scarce national resource is used as effectively as possible in the interests of UK consumers."

— Dawes.
Dawes added in her letter there was "evidence" that spectrum demand may well outstrip supply, and that any allocation process needs to be "genuinely open to any interested party, not just the current mobile network operators".
There are no coverage obligations attached to the licences, as originally intended, in the wake of a UK MNO agreement on a Shared Rural Network (SRN) plan (BTwatch, #303 and #308). The idea behind SRN is to bring 4G coverage to additional rural and/or transport 'not‑spots' through coordinated network expansion and sharing of existing and new sites.
Look what's up for grabs in the January 2021 auction*
Frequency band
Amount released
Blocks
Reserve price per lot
Note: * Ofcom imposed a 37% cap (416MHz) on overall spectrum holdings, which means EE is restricted in the auction to acquiring 120MHz, Three to 185MHz, and Vodafone to 190MHz. O2 is not restricted by the 37% cap in light of its current spectrum holdings.
Sources: Ofcom and BTwatch.

700MHz

80MHz

Six lots of 2×5MHz (60MHz)

£100m

Four lots of 5MHz (20MHz)

£1m

3.6GHz–3.8GHz

120MHz

24 lots of 5MHz (120MHz)

£20m