Ofcom provides a degree of clarity on Openreach's obligations ahead of relaxation of regulation, once fibre covers an exchange.
However, a wait‑and‑see approach on determining what will constitute a fully fibre‑enabled exchange means Openreach is stepping on the accelerator at its own risk.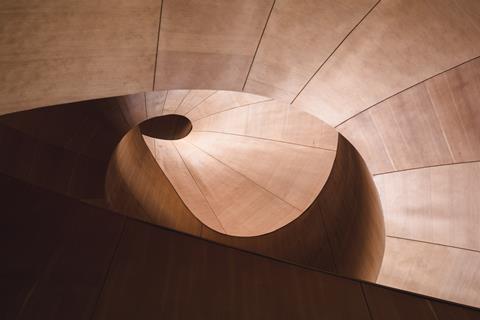 Ofcom issued an update on its plans for overseeing the switchover from copper to fibre services and the process through which Openreach will be able to cease providing regulated legacy offerings and transition into the less stringently controlled full‑fibre market. The proposed regulatory decision will also support the ultimate shutdown of copper services in the wake of the PSTN being withdrawn.
The latest consultation is an update on the Wholesale Fixed Telecoms Market Review (WFTMR) issued earlier in 2020 (BTwatch, #309), and appears to have been sparked by Openreach enthusiasm for accelerating its fibre rollout and moving to issuing stop‑sell notifications on copper across exchanges.
The aim of the new review is to provide a degree of clarity on when Openreach will be able to move to a localised regulatory environment where it will be free to operate without charge controls on all but a basic anchor broadband product. A key factor in getting the greenlight for the shuttering of copper services and exiting associated regulation is determining what constitutes full fibre availability on an exchange, and what exceptions to 100% coverage may be permitted.
In June 2020 Openreach issued the first notifications required as part of the switchover process in relation to 118 exchanges, declaring that 75% coverage in an exchange would be reached within twelve months. This step was taken even though the regulation around the switchover is yet to be finalised, and senior management are still maintaining that confirmation of WFTMR rules covering 2021‑26 regulation are key to the Group raising its fibre targets (BTwatch, #313).
Openreach free to proceed at its own risk
The regulator has indicated that there will be some premises that could be excluded from the calculation of full coverage for a variety of reasons (examples given included premises that have been flooded, or where local authorities have forbidden civil works). However, it has stated that it intends to resist attempting a definitive list of acceptable exceptions until more is known about the rollout, and the potential impact of excluding sites.
Ofcom acknowledges that this might create a degree of uncertainty, and potentially have an impact on Openreach's rollout plans, but considers the ambiguity is a worthwhile price to pay. A risk linked to this lack of certainty is that areas where Openreach has already committed to rollout fibre may subsequently be found to have a substantial proportion of properties that cannot be upgraded. Without permission to consider the exchange fully upgraded, this could mean that Openreach would be forced to maintain two networks in these areas, both copper and fibre, for longer than anticipated.
Recognising these concerns, Ofcom considers that with the switchover process expected to take a minimum of three years, there is scope for Openreach to ensure any issues of access or exclusion are addressed.
According to Ofcom, 80 of the 118 exchanges that Openreach is set to implement a copper stop‑sell in June 2021 have already passed the 75% threshold.
Switch‑off timeline: 36 months to copper's retirement
Openreach has previously indicated that it will not retire copper in any area prior to the closure of the PSTN in 2025 (see below). Nevertheless, it is preparing to withdraw copper‑based services from sale ahead of that, through the issuing of stop‑sell notices. This requires a series of hoops to be jumped through, as reiterated by the regulator:
Openreach must first issue a notification that it expects to pass a threshold of 75% copper coverage within a twelve‑month period.
It can then issue, at broadly the same time, a formal twelve‑month notification of its intention to initiate a stop‑sell order at the exchange.
At the end of this period it can then implement a stop‑sell on copper services. This means that no new copper products will be sold, and any customer changing service provider, or moving premises would need to switch to a fibre service.
For a minimum of two more years, transition period arrangements would be in place, with regulated pricing on a base 40Mbps/10Mbps broadband product whether delivered via fibre‑to‑the‑cabinet or fibre‑to‑the‑premises.
At the end of two years, if fibre coverage at the exchange is deemed complete by the regulator, all copper regulation will be lifted, giving Openreach pricing freedom on copper services, and the clearance to move toward withdrawing copper altogether.
The difference between end‑PSTN and end‑copper
The Ofcom update also addresses some of the confusion and complexities that surround the cessation of copper services and the shift towards IP voice. As BTwatch has previously noted, there is a tendency to conflate the fibre switchover and the closure of the PSTN although these are two discrete, albeit linked, developments. The regulator put the process of adapting to a full‑fibre environment in the following terms:
PSTN switch‑off: migration of voice services to an all‑IP environment and the removal of traditional analogue telephony. This does not require all copper to be replaced, but does entail the end of services in a form traditionally associated with copper. Openreach's goal is to shutter the PSTN by 2025.
Copper retirement: delivering full fibre to the premises, and ceasing all use of copper. Expected to be undertaken on an exchange‑by‑exchange basis as fibre is rolled out. Openreach anticipates copper finally reaching end of life in 2033, although for many areas it will be ended before this.
PSTN switch‑off an opportunity for accelerating cloud voice
While Openreach is focused on network quality and resilience and economy gains through the switch to fibre, elsewhere BT Group is playing its part in encouraging customers to transition from copper‑based services. A recent webinar hosted by BT Wholesale on hosted voice highlighted the long‑term demise of PSTN as an incentive for adopting new services for business users (although the remote working trend triggered by lockdown is proving a more immediate driver).
BT Wholesale estimated just over five million business lines were on legacy PSTN and ISDN connections at the beginning of 2020, and is forecasting this number will drop to around one million by the end of 2024. However, this long‑tail of legacy users may be among the most challenging to transition, comprising small businesses with fewer than ten employees, and perhaps with less obvious benefits to be achieved by changing from their existing products.
Nevertheless BT Wholesale appeared bullish on the challenge and indicated a portfolio of new services would emerge that would enable communication providers to target this segment. Further coverage of the BT Wholesale drive for hosted voice adoption will feature in the next BTwatch.