Ofcom looks set to play its part in ensuring Openreach can hit, or raise, its mid-2020s fibre targets.
Regulator attempting to balance encouragement of simultaneous investment from BT and fibre altnets through geographic regulation, with safeguards to prevent overly vigorous strategic defences from the incumbent.
Openreach given at least five years to price ultrafast on its own terms, but Ofcom more muted on fibre 'fair bet' than BT.
G.fast may yet play a role in speeding up copper to fibre switchover by triggering ultrafast coverage thresholds.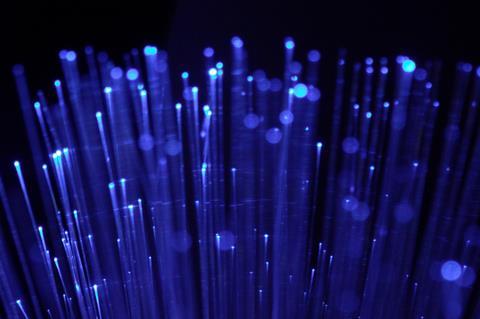 Ofcom published its long‑awaited consultation documents in relation to the Wholesale Fixed Telecoms Market Review (WFTMR), which is expected to provide the regulatory framework for the 2021–26 period.
The review, which will form the backdrop against which UK full fibre deployments will be implemented, received a cautious welcome from BT Group (and the industry more widely) as it enters a three-month consultation period.
Four pillars for Ofcom
The proposals set out four broad goals:
Giving Openreach a freer hand on ultrafast fibre pricing. Ofcom will not impose restrictions on how Openreach can charge for 300Mbps-plus services, while maintaining regulation on an entry‑level superfast (30Mbps-plus) fibre product. At higher fibre speeds, altnet competition is expected to provide constraints on Openreach pricing, although in the longer‑term it may revisit regulation if competition does not materialise.
Providing leeway on recovering fibre investment costs in rural areas. Ofcom is proposing to permit the cost of fibre installation to be partially recovered through copper price rises in remote parts of the country that it is committed to fibre—enabling.
Minimising the risk of Openreach undermining rivals' plans. Ofcom will maintain regulation on copper broadband products as the rollout of fibre networks develops, and will take steps to ensure that Openreach does not engage in selective discounting of superfast and ultrafast services in geographic areas where alternative network providers are planning to build. It is also reinforcing expectations on Openreach in relation to physical infrastructure access and dark fibre.
Faster copper shutdown. Ofcom expects to support Openreach in its efforts to decommission copper-oriented infrastructure in areas where fibre is ubiquitous, minimising the period when Openreach has to run parallel networks, while ensuring end‑users' interests are protected.
The proposals from Ofcom are detailed and in‑depth, setting out the economics, legal tools and principles that will be put in place to implement them, and the final content of the regulation may change as stakeholders analyse and respond to the WFTMR assumptions and proposals.
Considering the overall structure of the consultation, and the ways in which Ofcom plans to fulfil its four principle objectives, a number of potentially significant changes to the UK's regulatory landscape particularly stood out to BTwatch on an initial review of the plans.
Encouraging investment, while fostering competition
The starting point for the regulator is that BT has market power in the provision of physical telecoms infrastructure, and in broadband and leased lines. From here, Ofcom is striving to create a telecoms environment where there is more competition at an infrastructure level, while also encouraging widespread fibre investment. This requires a tricky balancing act between supporting Openreach as the major national infrastructure provider, while also facilitating an environment where altnets can feel confident to build against the incumbent.
This feat is being attempted through adopting a varying approaches to regulation in different parts of the country, depending on the commercial viability of a competition‑driven approach, and by opening up Openreach infrastructure more extensively.
Geographic consideration of markets
Ofcom will tailor regulation of Openreach residential broadband products based on the level of current or potential competition in a given area. The categories under consideration are:
Fully competitive: in these areas, Openreach would be subject to no regulation in its broadband products. However, no area of the country has yet been identified as fully competitive.
Potentially competitive: around 70% of the country is said to be "potentially competitive", with altnets either present or likely on their way. Here, Openreach will be expected to provide regulated wholesale access based on copper and fibre in the short‑term, and on limited fibre services in the longer term.
Non‑competitive: currently, the final 30% of the country is deemed as unlikely to become competitive due to its levels of population and remoteness. However, Ofcom indicated that here may be some fluidity at the edges of what is deemed a competitive or non‑competitive area. Ofcom is planning a revised regulatory approach in these areas, while also encouraging the government to provide funding to accelerate the delivery of fibre.
In its unveiling of the WFTMR Ofcom highlighted the governing Conservative Party's election commitment to contributing £5bn towards bringing gigabit‑speeds to more remote areas, the "final 20%" (a promise that BT was also keen to hold the government to in its response). Along with public funds, Ofcom said it will introduce regulatory prices to support investment by Openreach.
Potentially competitive areas: Openreach to charge a fibre premium
In areas where there is prospect of multiple competitors at infrastructure level, Ofcom is aiming to keep regulation of Openreach to a minimum, with rules in place at the lower‑end of the market to give Openreach customers and altnet-builders clarity on future pricing.
Prices for a legacy copper‑based superfast 40/10 product (offering 40Mbps down- and 10Mbps up-stream) will only see annual inflation‑based increases imposed on current minimums. It was noted that the proposed flat pricing follows on from a "significant" cut that accompanied the 2018 market review.
Alongside this, Ofcom is proposing introducing regulation on an anchor 40/10 full-fibre product. Openreach will be able to charge a premium (estimated at between £1.50–£1.85 per-month) compared to the price of a copper‑based equivalent. This is said to be justified by improved line reliability and more consistent performance.
The premium will apply across the UK wherever fibre is the only service available at a premise, and for exchanges where Openreach has deployed ultrafast services to more than 75% of premises (apparently including G.fast — see below). Where Openreach has completed the switchover to fibre in an exchange, it was noted that the 40/10 anchor product would be the only regulated broadband offering. Faster services would not be regulated, with Openreach only expected to meet service level performance targets.
Reduced regulation still not a carte blanche
In a fibre‑only exchange, Openreach would still need to demonstrate that its practices are "fair and reasonable" when delivering products and services. Consequently, in some cases revision of commercial terms or introduction of new services would be subject to review by the regulator.
Ofcom is proposing that it should be notified of new and revised services 90 days ahead of planned launch, which it considers will enable it to ensure altnet interests are not unfairly harmed. Openreach's quality of service requirements will be maintained at current levels.
Combined with the clarity on copper wholesale access pricing, and a continued block on geographically-targeted promotional offers, this review period for material changes in the Openreach portfolio is expected to provide assurance to altnets that business cases cannot easily be disrupted by Openreach.
Non‑competitive areas: RAB to put copper to work in the final third
In the 30% of the country currently considered non‑competitive, Ofcom has proposed tailoring regulation to encourage Openreach investment. The regulator is keen to push Openreach to provide commitments to build in this final-third (beyond just participating in government‑backed programmes) and facilitating recovery of costs over a wider range of products is expected to encourage this.
Ofcom is therefore proposing that costs incurred in delivering fibre in a non‑competitive area could be recoverable using a regulated asset base (RAB) methodology when Openreach provides a "firm commitment" to laying fibre. This means that additional costs of fibre rollout would be factored into prices for a range of copper services from the time when Openreach commences upgrade activity. The inclusion of fibre costs in the RAB would apply to copper products only in the non‑competitive areas of the country, rather than nationwide. The RAB would have an impact on up‑to‑80Mbps FTTC products, but would not apply to G.fast-based services.
It was also noted that raising prices of legacy products in non‑competitive areas may incentivise the market to switch to ultrafast services more quickly. If there is no firm commitment to laying fibre by Openreach, costs would only be factored into prices when the network is built.
Ofcom emphasised that, in areas where public funds are contributing to bringing fibre to remote locations, Openreach would not be able to double‑dip by recovering subsidised spending in its pricing.
Backing competition: dark fibre and ducts for those willing to take risk
Openreach will be expected to provide dark fibre products in non‑competitive areas to support mobile networks and other potential network products.
As noted when Ofcom earlier laid out its ideas on future regulation (BTwatch, #304), opening up dark fibre access appears to be the price that Openreach is expected to pay for the greater latitude it is being granted on pricing fibre over the course of at least the five‑year WFTMR period, and the facility of RAB cost-recovery in non‑commercial areas.
The regulator is also emphasising greater access to Openreach physical infrastructure, including poles and ducts. It is estimated that enabling altnets to lay fibre in Openreach infrastructure could approximately halve upfront building costs.
Wholesale fixed telecommunications market Review
Business and residential services on a similar footing
Leased-line regulation will be managed in broadly the same way as residential broadband under the WFTMR. There is currently more clarity in the business market, though, with the centre of London already deemed competitive (to the chagrin of some altnets that are trying to have this revised — BTwatch, #306). Ofcom is also removing charge controls in High Network Reach areas. This classification covers several city centre areas across the UK.
There are then potentially competitive areas and non‑competitive areas. In potentially competitive areas, Openreach will be required to maintain flat (inflation adjusted) prices for leased-lines, while, in non‑competitive areas, cost‑based dark fibre products must be made available to support mobile network operators and enable altnets to connect their networks. Greater geographic variation is a change from the existing Business Connectivity Market Review status, but the leased-line regulation is otherwise generally similar to current practice.
Quick change in PIA
As well as the plans for the 2021–26 period, Ofcom lumped in a review of elements of Physical Infrastructure Access (PIA) within the WFTMR, proposing a change that will come into effect later in 2020, or early‑2021.
With apparent consensus across the industry, the regulator intends to permit the simplification of charging for a group of elements of PIA collectively termed 'underground lead-in rental'. Currently, the different parts of the infrastructure that constitute the final few metres between the network and the end-premises are subject to different charges and rules, causing complexity for both Openreach and customers modelling costs and business plans. Bundling the lead‑in rental elements into a single regulated product is hoped to simplify the process of adopting PIA products overall. Subject to any further responses from industry to the plans, Ofcom intends to direct that the new charging model is introduced before the end of the 2020–21 regulatory period.
This proposed change comes as the regulator also consults on revision to Openreach's service delivery requirements in order to facilitate cheaper partial‑fibre broadband upgrades for communications providers. This adds to an impression that Openreach is making a concerted proactive effort to deliver services that make investment and development simpler for its external customers, rather than allowing regulation to act as a barrier in practice.
Ofcom supporting a complete switch from copper to fibre
Openreach is to be supported in the switchover from copper to fibre, and Ofcom acknowledges that the business should not be obliged to run parallel networks.
The switchover will be tackled on an exchange-by-exchange basis and can commence once Openreach has made full-fibre available to 75% of premises in an exchange area. This process is expected to take two years, with Ofcom stressing the importance of ensuring that no households are left behind, and that replacements are provided for services (such as certain types of alarm systems) currently dependent on copper. Once the 75% threshold is reached, Openreach will be able commence withdrawal sales of copper products entirely.
At the end of the two‑year period, the final copper‑based services can be ceased, and any remaining relevant regulatory provisions will pass over to new fibre equivalents.
G.fast still with a minor role to play?
Openreach has of late downplayed the significance of its G.fast capability, instead emphasising that it has fully embraced Fibre First. However, BTwatch notes that the Ofcom proposals include G.fast within its definition of ultrafast technology (providing it can reach 300Mbps downstream). This could be significant in enabling Openreach to reach the 75% coverage trigger that will permit it to start the two-year clock on the copper switch‑off running.
Shuttering the copper network would ultimately entail replacing any G.fast equipment with fibre-to-the-premises (FTTP), but it may be that selective G.fast deployments could support accelerated transitioning. It appears that the thresholds for loosening copper regulation and permitting the fibre premium could also be implemented when G.fast and FTTP combine to reach 75% ultrafast coverage.
While Ofcom is clear that copper regulation will only be relaxed in areas where full-fibre services are available, areas within an exchange that has hit the 75% ultrafast coverage overall may be able to selectively implement a copper 'stop‑sell' where FTTP is an option.
BT talks up fair bet principles, but Ofcom wary
BT and Openreach suggested that the WFTMR proposals showed that Ofcom will provide at least a ten‑year 'fair bet' window (covering two regulatory review periods) where the operator will have the opportunity to make a higher level of return commensurate with the risk it is taking in investing in full fibre.
Ofcom, however, appears to have been less forthcoming on this point. While acknowledging the concept of the fair bet, it gave no clear indication that it is committed to ruling out the prospect of cost controls on fibre beyond 2026.
Rather than emphasise a fair bet, Ofcom instead suggested that the plans it has put forward negate the need for deep analysis to identify the level of potential return BT and Openreach should be expected to secure to justify investment. The regulator believes that its proposal not to regulate on fibre products above the 40/10 anchor product, and to facilitate migration to full-fibre through the switch‑off arrangements for copper exchanges is sufficient to support the investment case for BT. Ofcom then expects that competition in much of the country should apply competitive constraints on the prices that Openreach will be able to impose to ensure that end‑users are not overcharged.
Should the market not prove effective, however, Ofcom indicated that it would be willing to consider regulating fibre. If this were to happen, it would take a 'fair bet' into account, but how this would be determined is not clear. It seems likely, though, that by the time that Ofcom is reviewing the balance of Openreach's investment risk and reward, more information will be available on demand for, and complexity surrounding, extensive fibre deployment.
Ofcom wary of repeating FTTC errors
Across the 1,000-plus pages of WFTMR documents, Ofcom dedicates around a page to the topic of the fair bet, and a significant element of this is dedicated to acknowledging errors made the last time it established fair bet principles in setting regulation for the BT's rollout of fibre‑to‑the‑cabinet (FTTC).
The regulator noted that, while there was a clear risk that customers would not embrace FTTC services, it did not fully consider the position of Virgin Media in the market. Neither did it factor in the value of FTTC as a means of defending against customers on Openreach infrastructure migrating to Virgin Media's nominally faster cable network. This anti‑churn benefit was not weighed against the risks of investment that were used to determine the level of reward Openreach should be permitted to reap.
Ofcom now considers that it underestimated the level of return that Openreach could expect to achieve through its investment, leading to overly cautious estimates of the return on investment offered to BT.
BT welcomes plan, but tempers enthusiasm
BT Group, somewhat unusually, issued two sets of initial reactions to the Ofcom documents.
The first, rushed out within an hour of Ofcom releasing the plan, was perhaps intended to ensure that when financial markets opened there less risk of BT being perceived as blindsided or undermined by the long‑anticipated announcement. Later in the same day, a more detailed response was issued, but the tone was broadly the same — a cautious welcome, while reserving the right to raise questions once the detail was digested.
Openreach's response, included in the wider BT Group press release, was a little more upbeat on the unveiling of the proposals, and it is likely to remain the public cheerleader for the new proposals, while BT Group may be more willing to express reservations about changes that could more directly affect its competitive position.
Considering the extent the Ofcom proposals give the Group what it had hoped for on fibre regulation, it may also be prudent for BT to minimise perception of it being too happy with the likely outcome as rivals consider their own responses.
Industry response more conflicted
There appeared a relatively muted response from the wider sector to the WFTMR publication, with few players issuing official statements beyond the incumbent.
CityFibre welcomed the aspirations of the Ofcom proposal but called for more to be done faster in order to meet government ambitions on widespread fibre availability. Perhaps more significantly, CityFibre is evidently concerned about the potential damage to competition that could accompany geographic pricing, warning that such practices could "damage competition before it can scale". The altnet also wants more action to address the threat of Openreach continuing to expand its apparently successful volume discounting for communications providers using its services.
Vodafone, in its response, appeared to maintain its traditional combative stance on BT regulation, with the proposed "radical" changes framed in language that implied risk to consumers and competition. The statement also appeared to suggest that the plans for permitting Openreach to recover the cost of bringing fibre to non‑commercial areas would see customers in those areas potentially pay more for their fibre services. This appears to BTwatch a misinterpretation of the move to allow Openreach to recover additional costs in non‑commercial areas through the cost base used for copper‑based services (rather than by hiking the price of fibre connectivity in non‑competitive areas).
Ofcom is accepting responses to its consultation report until 1 April 2020, further responses, recommendations and objections are likely to materialise as the process continues.