BT Technology was shuttered and replaced by two new divisions: BT Digital and BT Networks.
Harmeen Mehta and Howard Watson at the respective helms as BT seeks transformation and modernisation.
Fotis Karonis replacement named at BT Enterprise.
BT launched BT Networks, a new unit which, alongside BT Digital, fills the gap left by now-shuttered Technology division.
As of 1 April, Networks has responsibility for networks and technology platforms across the Group, focusing on "network strategy, transformation, and modernisation" of BT's mobile and fixed infrastructure.
It is led by Howard Watson, the former Group Chief Technology & Innovation Officer (CTIO) who has now reverted to a dedicated Chief Technology Officer role.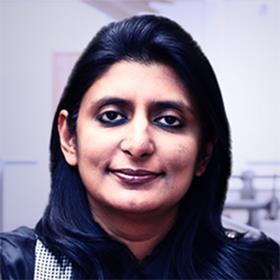 Adjacent unit BT Digital was announced with some fanfare in January 2021 but was not formally launched until April. Bharti Airtel's Harmeen Mehta leads the division as Chief Digital & Innovation Officer. It will focus on "development and rapid delivery" of new digital products and platforms. Among other things, BT Digital incorporates the AI & Data Solutions unit, germinated by Michael Sherman under his Strategy & Transformation function and now led by Adrian Joseph as Managing Director.
Who's who
Watson will "work closely" with Mehta and her BT Digital unit, while focusing on "partnership with customer facing units [CFU] on converged services".
As was the case with BT Technology, BT Networks will "directly" partner with BT Consumer, Enterprise, and Global, via the CTIOs of the respective customer facing units. However, these CTIOs are now also reporting to Mehta at BT Digital. Similarly, Tim Whitley, Managing Director for Applied Research, covers both divisions, an apparent nod to their joint ambition to hasten technology innovation across the Group.
Both new divisions also share a finance function headed by John Beswick, former BT Technology CFO, as well as supporting teams for HR and Legal.
Among those now under Watson's Networks mandate are familiar faces from the BT Technology top tier: Chief Architect Neil McRae; Greg McCall, MD for Service Platforms; Jim Dempsey, Service Director; and Andy Skingley, MD for Dynamic Infrastructure. Joining them are veteran networks strategist Eduardo Fichmann and security lead Les Anderson.
Mehta's team sees several new names at divisional executive committee level. The MDs for Digital at each of the CFUs will be part of the Digital management team. Tucker George, who seemingly followed outgoing Strategy & Transformation Head Sherman from Boston Consulting Group to BT in 2018, is heading Business Transformation, after a short stint at Global. Jon Hurry is continuing in his existing role of Director, Product Strategy, and so too is Josie Smith as Chief IT Architect.
The unveiling of the new structure also saw Dave Matthews named as CTIO at Enterprise, replacing the recently departed Fotis Karonis. Matthews was previously at Vodafone UK where he was Programme Director overseeing the delivery of the operator's big data platform.
Digital gaps
Though BT Networks appears fleshed-out, there are two notable vacancies in BT Digital's ranks.
Rachel Higham, the former MD of IT and a key figure in BT's digital transformation programme, is yet to be replaced on a permanent basis. Mark O'Flaherty, Business-to-Consumer IT Director, stepped up on an interim basis after Higham left to join advertising giant WPP Group in December 2020.
There is also an MD, Digital Global position which is currently vacant. Though details on the role are sparse, it appears a role suited for the likes of Maria Grazia Pecorari, recently named MD Strategy at BT Global and head of the new DigiCo platform. It may, however, be a post that is better suited for a dedicated technologist than a key strategist. While Ash Roots, head of digital for Consumer, is on the Consumer executive team, Stewart Pedlar at Enterprise is not currently named among that division's top team.
BT Digital and BT Networks business structure
BT Digital
BT Networks

Notes: * Former BT Technology Executive Committee member.

Source: BT.

Harmeen Mehta

CDIO

Howard Watson *

CTO

Jon Hurry

Director, Product Strategy

Greg McCall *

MD, Service Platforms

Adrian Joseph

MD, Group AI & Data Solutions

Eduardo Fichmann

Director, Network Strategy

Josie Smith

Director, IT Architecture

Neil McRae *

MD, Architecture & Technology Strategy

Mark O'Flaherty *

MD, IT (interim)

Andy Skingley *

MD, Dynamic Infrastructure

Tucker George

MD, Business Transformation

Les Anderson

Director, Cyber & Information Security

Ash Roots

MD, Digital Consumer

Jim Dempsey *

Director, BT Technology Service

Stewart Pedler

Director, Digital Enterprise

To be announced

MD, Digital Global

Dual reports

Nathalie Vafiadis *

CTIO, Consumer

Hriday Ravindranath *

CTIO, Global

Dave Matthews

CTIO, Enterprise

Tim Whitley *

MD, Applied Research

John Beswick *

CFO

Anna Epps

Director, Corporate Affairs

Chris Fowler *

General Counsel

Mark Murphy *

Director, HR
Openreach goes its own way
In keeping with its semi-independent status, there are no representatives of Openreach featured across either of the new divisions. As recently detailed by Openreach CTIO Colin Lees, the business has its own Technology function, but it has also traditionally leaned on the capabilities (and buying power) of the larger BT Technology division, treating it as a "key supplier".
This close relationship is likely to continue between Networks and Openreach, but it remains to be seen the extent to which the new BT Digital will influence the operations of the access services business.