Latest Reuters reporting make suggestions of pressure from BT head office prompting questionable practices, although timing appears off.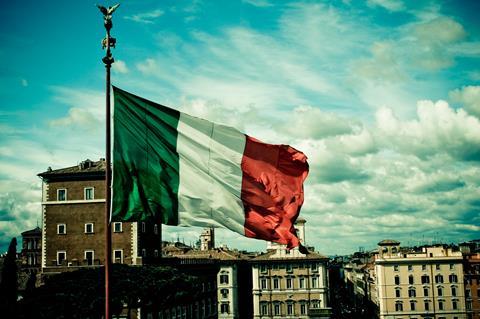 BT Group appears to be facing continued pressure over the alleged involvement of London-based executives in the BT Italia accounting scandal that came to light in 2016, as reports of the Italian police investigation into the matter reach the media (BTwatch, #280, #283, #285, and #302).
It has already been reported that a prosecution document seen by Reuters that formed part of a preliminary investigation in Italy is said to have alleged that three senior BT Global Services' executives, out of a total list of 23 suspects, were aware of bookkeeping fraud at BT Italia (BTwatch, #303).
Reuters now reports that the criminal investigation has uncovered more evidence of alleged involvement by senior executives in artificially inflating the unit's financial performance. Apparently, Reuters has seen emails seized by police that show why Italian prosecutors believe that managers at BT's head office were at the heart of the scandal.
"A series of emails between the top financial executives of BT Plc and managers of the [Italian] unit point to the existence of 'insistent' requests by the leadership of the parent company aimed at achieving ambitious economic targets, even using aggressive, anomalous, and knowingly-wrong accounting practices."

– Claimed extract from the Italian authorities' report on BT Italia, as reported by Reuters.
Calls are now being made for the 353-page report compiled by Italy's financial police to be made public.
Reuters links post-fallout management to Italian woes
According to Reuters, the report contains emails from Brian More O'Ferrall, Chairman of BT Italia from February 2017 to November 2018, and Chief Finance Officer (CFO) for BT Europe in 2016-17, in which he asks colleagues in Italy to find ways of adjusting their accounts to boost profits.
While BT reportedly would not make senior executives available to comment on the Reuters story, BTwatch notes that, in his LinkedIn profile, More O'Ferall (now CFO for BT Wholesale) flags himself as having "uncovered and led the investigation" into the alleged financial malpractice at BT Italia.
It should also be noted that the identification of the inappropriate practice came to light not long after More O'Ferall's appointment to the role of CFO for Europe, and the losses incurred by the Group largely relate to a period prior to his involvement in European financial management, calling into question Reuters' interpretation of the leaked report.
BT, which is in the process of trying to sell BT Italia, has tended to point to former executives in Italy for the bookkeeping irregularities, and has claimed that London-based managers were kept in the dark.