MBNL hopes to expand 5G infrastrucutre in Birmingham without planning issues.
MBNL enters five year deal with Magdalene contractors for 4G and 5G infrastructure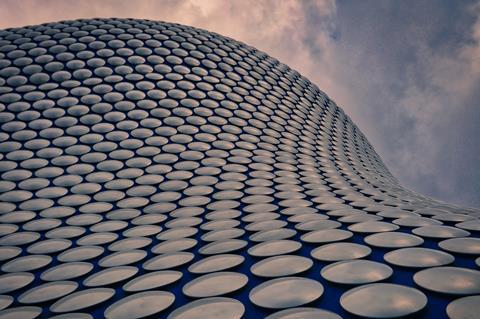 Mobile Broadband Network Limited (MBNL), the network-sharing joint venture (JV) between EE and Three UK, reportedly said it was hoping to avoid an "adversarial" planning process with Birmingham City Council when it upgrades its current network in the city to 5G. MBNL confirmed that it currently has about 145 sites in Birmingham, many of which are on rooftops as well as 38 street works such as phone masts. It indicated that it was planning to upgrade and replace existing masts, rather than add new sites. William Osborne, Head of Planning at MBNL, was said to have told a Birmingham City Council planning committee in late‑December 2019 that, "once we have built the 5G network, we will then understand where the demand is, where the capacity is not being met, and we can then look to supplement that". The new equipment will have to be built slightly away from existing masts, and tested before the current structures are decommissioned in order to maintain coverage throughout the process, particularly to ensure service continuity for the networks used by emergency services. Osborne added that MBNL will use rooftops in more built‑up areas, but is seeking to replace the current "haphazard" design of its current equipment with sleeker and more minimalist structures. Existing masts across the city were said to be 15–17.5 metres in height, while the new ones will be about 20 metres in order to accommodate the new 5G equipment as well as the current 2G, 3G, and 4G kit.
MBNL is said to have signed a new five‑year deal with contractor Magdalene, part of M Group Services, to help develop and upgrade 4G and 5G mobile sites. From January 2020, Magdalene is to support the delivery of MBNL's Notice to Quit and Towers & Antennas operations, with a focus on maintaining network coverage during the decommissioning of sites, and the sourcing and deployment of replacement sites, in addition to supporting infrastructure upgrades and the construction of new sites. The move could be linked to preparations for the proposed Shared Rural Network to eliminate rural mobile 'not‑spots', as well as further 5G network expansion.