BT Chief Architect keen on collaboration over competition with more established cloud services giants.
CTIO Watson, meanwhile, appears to be weighing value of BT's exchange estate as a bargaining chip in evolving relationships.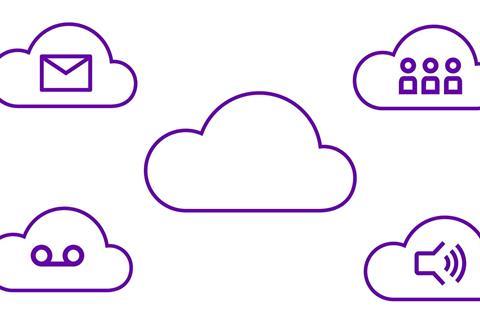 Speaking at the Digital Service Providers Leaders Forum in May 2019, Neil McRae, Chief Architect for BT Group, discussed the relationships between telcos and the major public cloud providers, and how these need to evolve in the evolving digital ecosystem.
McRae was frank on the advantages that cloud service providers may have over telcos.
Pointing out that BT works with Google on many different projects, he described the internet company as comprising "the geniuses of data analytics" and suggested that if a telco such as BT considered it could compete with Google in this field "you're kidding yourself". Nevertheless, McRae talked-up the value of the telecoms piece in the development of cloud services, bullishly underlining that "cloud exists because we built the network".
The main emphasis of comments from the BT executive centred on the need for relationships and business models between the two groups to change, in order to ensure that investment in new technology gets the best return for all contributors. He sees an opportunity with the development of 5G for these changes to come into effect.
"There'll always be a debate about the value chain… and those debates are right to have to be sure the money we invest in building the network out gets a return. But also, if you've ever been to one of Google's data centres, it isn't something that you knock up with a few quid and some goodwill; they're pretty expensive investments as well.

I want to use what's best for our customer and how our customer wants to use the network. And if that involves working closely with Google, or Amazon, or [Microsoft] Azure – who are all big partners of ours – then we'll work with them. But the collaborative method that we have today is not going to generate the biggest return for all of us – app providers, cloud providers, telcos, and consumers – unless we change that model.

What I think is different about 5G going forward is how we collaborate – telco, cloud provider, industry and consumer – because I think if we collaborate as we have traditionally, we're all going to spend a lot of money and get very little back."

– McRae.
McRae's reference to Google data centres is notable in the context that the internet giant is currently in the midst of changing course with its cloud strategy in an attempt to better compete with the dominant players in the cloud services sphere, Amazon Web Services and Microsoft Azure. Currently, Google has only around 3% of the market, but, with the release of Anthos earlier in 2019, it is adopting a multi-cloud strategy that will enable its customers to work across multiple cloud environments. It hopes this will elevate its presence in the enterprise computing segment. Google was also the most recent cloud player to sign an alliance with BT on integrated cloud services, with BT Cloud Connect for Google launched in late-2018 (BTwatch, #300).
Watson also pondering nature of BT relationship with cloud players
Among the negotiating tools that BT may have in forging a new relationship with cloud service providers is the reach and location of its network edge.
As noted by Howard Watson, Chief Executive of BT TSO, at the recent BT full-year results presentation (see separate report), the network of BT exchanges across the UK means it has the physical resources to put compute power very close to customers.
Watson admitted that whether to provide access to companies such as Amazon and Google was "something we spend quite a lot of time thinking about", but he was not prepared to comment any further on the prospect.
"We all see the trend where the amount of data requirements out at the edge of the network are continuing to increase… And our opportunity here is that we have literally space, power, and cooling next to where the edge of our network terminates in our 1,100 fibre exchanges, and, increasingly, as we converge the core, all of our mobile will terminate in the same places. So, these real strategic advantages that we have there, and [with the] increasing use cases that we see to harness that capability."

– Watson.