Another tough COVID‑19‑impacted quarter but management playing the long game, with a focus on premium services.
Network investment continuing as division seeks an uplift from next‑generation platforms.
BT reputation improving, but weaknesses remain outside core products, necessitating dual‑brand approach.
Commercial partnerships remain a key strategic element, but hit to revenue from delayed iPhone highlights perils of relying on partners.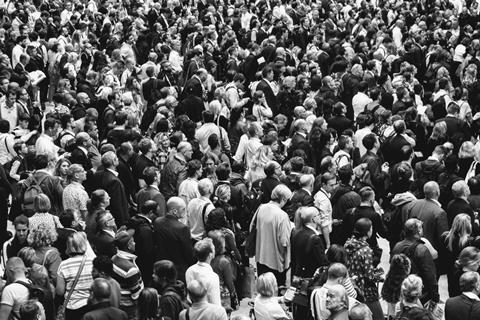 BT Consumer's results for the six months to 30 September 2020 (H1 FY20‑21) reflected anticipated pain from the COVID‑19 pandemic, with revenue dropping 6% in and core earnings falling more dramatically, by 9%.
Consumer put a brave face on the slump in earnings before interest, taxation, depreciation, and amortization (EBITDA), suggesting it was a result of continued investment in fairness commitments it had made to Ofcom, resulting in lower pricing and higher‑spec services for many long‑term customers (BTwatch, #301, #309, and passim). These steps also form an important element of Consumer's attempt, under Chief Executive Marc Allera, to rise to the top of the market in terms of service quality and reputation.
BT highlighted operational indicators that it considered show the pursuit of higher quality was proving successful. Halo, the premium service introduced in October 2019 to replace the short‑lived BT Plus offering, is said to have reached 40% of the (undisclosed) broadband base. This is up from around 25% reported for the division's top‑level home product around a year ago, when Halo replaced Plus.
Consumer is also unveiling more glossy products to add to its high‑end sheen. The division is said to have achieved a world‑first with the launch of the Full Works for iPhone plan, which includes subscriptions to Apple's music, television, and gaming content along with a phone contract. Perhaps underlining the perils of relying on external partners, though, the late launch of the Apple iPhone 12 was flagged as a contributor to the year‑on‑year decline in divisional revenue. Nevertheless, the post‑results period was said to have seen "encouraging" signs of healthy demand across the new Apple range with good sales of the initial device launches and strong pre‑orders for upcoming models.
Next‑generation networks are critical for the Consumer transformation effort, and capital expenditure for H1 rose 11%, driven by network and equipment investment as the 5G rollout continues. The division said that 1.2 million customers were "5G ready" by the end of the period. It also recorded 598,000 fibre‑to‑the‑premises (FTTP) customers at the close of H1, up from 373,000 a year earlier, and with the second quarter's net adds of 86,000 representing a record high. The Consumer lead in developing the UK's FTTP market may be receiving a considerable boost from Openreach discounting on the cost of provisioning lines for these early adopting customers (see separate report).
BT Consumer financial performance breakdown, H1 FY20–21
H1 FY19–20
H1 FY20–21
Change

Notes: * Adjusted, i.e. before specific items.

Source: BT.

Revenue

£5,194m

£4,873m

-6.2%

EBITDA

£1,180m

£1,075m

-8.9%

EBITDA margin

22.7%

22.1%

-0.7pp

Operating profit

£549m

£440m

-19.9%

Capex (reported)

£455m

£505m

11.0%

Normalised free cash flow

£534m

£315m

-41.0%
Price rises to play a part in recovery
As previously reported, Consumer is adopting a CPI+3.9% annual price increase across all its brands (BTwatch, #315). This level of increase is expected to support a reversal of the revenue declines seen at Consumer over the past 18 months, and help the Group return to revenue growth by FY22–23. The Group is working on the assumption that CPI will increase in the region of 2%, as per Bank of England targets for the next two years. This would, as noted by BTwatch, see Consumer's annual price hikes remain broadly in line with previous years' changes (albeit made more transparently).
The division also estimates it can charge a £5 monthly premium for full‑fibre services, with Allera "not seeing that impact demand" to date.
The state of the retail market for the remainder of 2020 still appears a source of uncertainty for BT, and Allera warned that the promotional period up to Christmas will be "very different this year". He noted that some retailers have already brought forward promotions, while others have chosen not to engage in Black Friday marketing activity.
Building a high‑quality business on lower margins
Despite its plans for swimming upstream, Consumer warned it may be dealing with more price conscious customers for the remainder of the year. This may hamper any efforts to bundle more services into customer propositions and prove a challenge to the current strategy.
BT is seeing pounds shaved off monthly average revenue per customer (ARPC) across all products on which it reports. Monthly fixed broadband ARPC dropped 7% year‑on‑year, to £38.50, while fixed voice fell 6% to £36.10. Contract mobile ARPC saw a decline just shy of 6%, to £19.60, although pre‑pay mobile ARPC only fell 2.5%, to £7.90.
More positively, EBITDA margin was up year‑on‑year for the quarter, at 22.9%. However, the trend appears to still be downward with the division looking at considerable risk of another annual decline in FY20‑21 after losing 0.8 pp to land at 23.4% for the preceding FY.
Consumer called out a 0.1 percentage point (pp) year‑on‑year improvement in both fixed and mobile contract churn, while acknowledging the lower market activity had helped keep customers 'loyal'. That enforced ceasefire has ended and sequentially, churn nudged upwards by 0.1 pp following the easing of lockdown.
Consumer still battling to move beyond average service
A key element of positioning Consumer to deliver a premium offering involves improving the division's performance on customer experience. Allera has previously spotlighted Consumer work to reduce complaints to Ofcom as a key metric here, and the Group was able to point to a 20% year‑on‑year decline on the level of fixed‑line complaints to the regulator, resulting in levels falling by almost half over the past two years.
The performance, while improving, remains around par, however. BT, as the largest player in the market, is largely tracking, or coming in marginally under, the industry average for the number of complaints over voice and broadband services. The BT brand also performs poorly in the pay‑monthly mobile and pay‑TV spheres with the number of complaints consistently above industry average.
EE does better across the board and the joint‑low in mobile complaints recorded by EE was also noted. Plusnet, which continues to struggle with high complaints levels for its services, was not referenced by BT management.
The troubles with BT's mobile reputation may be a contributing factor to the decision to step back from a full convergence strategy, and the adoption instead of Best of Both bundles of BT and EE services. The division is moving away from promoting mobile services under the BT banner, as well as EE fixed‑line offerings, with the goal of playing to each brand's relative strengths.
Four years along a winding road
Consumer is in the midst of its transformation still, approaching four years after the acquisition of EE. The division recently updated on its strategy at a Business Briefing, which included a striking claim that Allera's first order of business when he took over in 2018 had been to stanch operational losses within the fixed‑line business that were attributed to prior management's approach (full coverage to follow in a future BTwatch). Among the challenges that Consumer has seen is the integration of systems that would engender greater cross‑selling and product integration, and recent presentations from architects overseeing the streamlining of Consumer IT underlined that there remains considerable work to be done (see separate report).
Not such a good Sport
The impact of the pandemic on BT Sport is often referred to by BT as a visible symptom of the pandemic, although little detail is provided on the actual effect on income or subscriber numbers. Management did indicate that in the second quarter the business sputtered back to life with the resumption of live sport behind closed doors, including English and European top‑flight soccer, bringing an end to subscription pauses for consumer customers. Not all customers are said to have returned, however, and favourable terms are still being offered to the leisure sector, resulting in ongoing revenue losses from the pubs and clubs side of the business. Lower revenue from pubs and clubs is likely to weigh on revenue for the rest of the FY, with BT previously indicating that £24m–£30m in revenue was being lost per quarter, as a result of the pandemic.
The period also saw Consumer benefit from rebates from sports rights owners. These have now seemingly been settled, and these elements of positive news are not expected to feature again this year. BT, meanwhile, has caught some flak for enabling English Premiership pay‑per‑view broadcasts in the current season, even though management has said it is working at cost to cover the fixtures (see separate report).
[Further reference: Half year to 30 September 2020, and associated documentation and presentation — BT, 29 October 2020.]
BT Group Q2 FY20–21
1

2

3

4

Currently reading

Margins slip as BT Consumer pursues quality

5

6

7