BT is continuing to buck the trend of creating TowerCos as it continues to value control over infrastructure assets.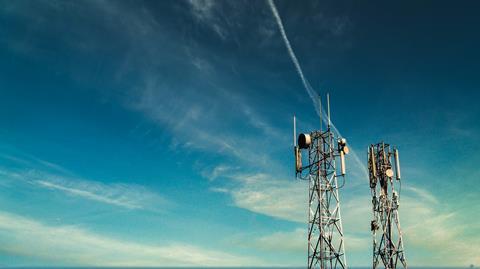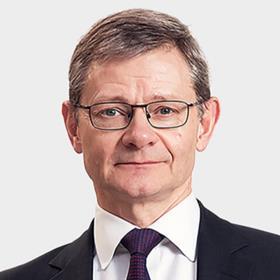 BT Group Chief Financial Officer Simon Lowth maintained his scepticism surrounding tower deals during BT's H1 FY20-21 results presentation, stating that there were "no major opportunities" to further leverage the telco's mobile assets and apparently not even pondering the prospect of inviting additional investment from external shareholders.
With his perspective on the value of the tower estate seemingly more focused on sale and leaseback agreements, and management partnerships such as the 2019 agreement with Cellnex to handle spare capacity, Lowth has tended to dismiss activity around towers as only being of fringe benefit, with most easy and profitable deals said to have been done (BTwatch, #305).
The CFO also looks at infrastructure monetisation as a means of accessing quick cash, and insists that "we generally find there are better sources of debt". Group Chief Executive Philip Jansen was similarly sceptical on the idea of tower sale and leaseback opportunities as "mere financing activities".
Lowth favours control over marginal gains
Looking beyond fund-raising, Lowth said BT took a two-stage approach to considering opportunities around infrastructure assets. First it considers how the Group could benefit either through a revenue boost or by unlocking operational synergies for an opex benefit. Should such an opportunity be identified and be deemed to offer "genuine value", BT then needs to consider "whether we own and have rights to monetise that space" — and whether it would have an effect on strategic flexibility and BT's ability to differentiate services and form competitive advantage.
The former point may be telling — fixed infrastructure activity is likely to see complications emerge surrounding regulation and the BT Pension Fund, while mobile tower assets are largely in a joint venture (JV) restricting BT's ability to act unilaterally. The overwhelming majority of BT/EE tower assets are part of Mobile Broadband Network Limited (MBNL), its 14,500-site JV with Three UK owner CK Hutchison. This level of partnership is deemed sufficient by BT management, providing a level of sharing that extracts value balanced with maintaining control.
Swimming against the tide
In contrast with BT, CK Hutchison is pressing on with plans for the sale of its European tower assets. In mid-November 2020, it agreed a set of deals, collectively worth €10bn (£9bn), to offload around 24,600 masts and sites across six markets to Spain-based infrastructure specialist Cellnex Telecom, taking the latter's European footprint beyond the 100,000 tower mark. The deal includes 6,000 sites in the UK, but reportedly does not impact the MBNL JV.
Many other European operators are following the TowerCo trend, with larger peers including Telefónica and Vodafone taking greater steps to monetise infrastructure assets by bringing in private equity investors or planning initial public offerings.

Neal Doran is a Senior Analyst for TelcoTitans. Neal's industry knowledge and experience as a telecoms analyst and writer spans three decades, and he has been a key part of TelcoTitan's Editorial team since 2001.