BT bringing systems virtualisation benefits forward into a hybrid network set-up through solutions developed in conjunction with Infosys under the auspices of the TM Forum.
Greater network efficiency through NetSecOps expected to materialise alongside cost-savings and improved customer experience.
Enterprise leading the way with new OSS deployment, and accelerating time to market for new offerings.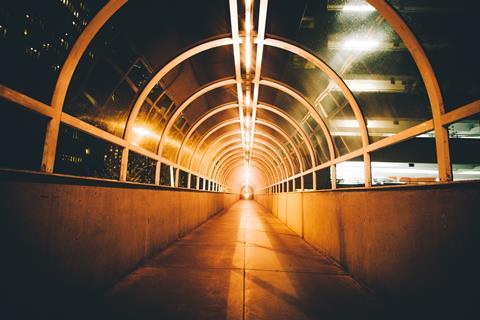 BT Group and Indian IT outsourcing giant Infosys highlighted the work jointly undertaken to consolidate network inventory systems and digitise business processes as part of plans to embrace greater automation.
The ongoing initiative is said to have saved BT "multi-million pounds" and improved operational performance and customer experience.
A key objective from the start of the project, which has evolved through collaboration in Catalyst proof of concepts (PoC) hosted by the TM Forum (TMF), was to consolidate the network inventory – physical, logical and virtual – into a single integrated system to ensure data integrity. BT calls this consolidated system the Single Resource Inventory Management System (SRIMS).
BT has deployed thousands of network elements (such as switches, routers, firewalls and load balancers) from various suppliers over many years. These include both physical and now increasingly virtual network resources, supported by thousands of operational and business support systems (OSS/BSS). Addressing the complexity of coordinating this evolving hybrid environment was said to be critical to the adoption of automation, and SRIMS is playing a key role in doing this.
"With automation being the mantra, and to avail of the benefits of automation, accuracy of telecom network inventory is critical. The accuracy can only be leveraged by having a single resource inventory system. With a single version of the truth, there is quicker time to market and better network planning and utilisation, which leads to [operating expenditure/opex] and [capital expenditure/capex] savings."

– Ravi Ramachandran, Head of Engineering and Delivery, OSS Delivery Unit, BT Technology.
Savings have been generated through reduced software licensing fees, and by dramatically faster onboarding of new networking capabilities and network asset reconciliation.
The origins of SRIMS
BT and Infosys developed SRIMS by working together in a TMF Catalyst PoC called Agile OSS for new-age services in hybrid networks. It drew on TMF's Information Framework, which provides standard definitions for all the information that flows through an organisation and between service providers and their business partners.
The team used the Information Framework to build a scalable, multi-model graph database for SRIMS. Unlike relational database models, graph databases are useful for modelling complex, unstructured environments such as a network where many dynamic relationships exist between data. The SRIMS model provides a unified view of the complete network covering physical, logical, service and virtual entities. Querying to find interconnected data is much faster and much more scalable, compared to the relational data model.
So far, the team has consolidated four inventory systems into SRIMS, and at least three more will follow. The type of data stored in them includes:
Active optical network inventory.
Virtual network inventory.
Passive network equipment inventory.
Geospatial information associated with inventory.
Service inventory.
The data model is said to cater for access, metro, and core domains, and to support optical, Ethernet, IP, and mobile networks using both physical and virtual network functions.
Enterprise leading the way
The SRIMS-based system is now in operation across BT Enterprise, and is said to be delivering excellent performance and search capabilities that are 1,000-times faster than legacy systems. This which apparently is enabling the division to identify and launch new customer propositions in a more agile manner. A rollout to other BT divisions is underway.
"A model-driven architecture… is not only allowing faster agile delivery of services but also giving a boost to performance in service/resource inventory search, which is essential for checking product feasibility and assurance. SRIMS is truly taking customer experience to the next level."

– Mohit Prabhat Tyagi, Group Project Manager at Infosys.
DevOps for network security testing
BT also wanted to gain a real-time view of network capacity through its work with Infosys, with the aim of ensuring that unused components can be repurposed, and to reduce the time it takes to roll out new network capabilities and associated services.
To do this, BT is progressively adopting an agile, cloud-ready approach using NetSecOps; that is, applying DevOps practices to network security testing for continuous delivery.
"NetSecOps is the key enabler and will help us stay ahead. A well-integrated and traceable inventory is a starting point towards NetSecOps. SRIMS rollout has laid a strong foundation for NetSecOps in BT, and I'm really excited with the potential it offers. This will bring agility into our design, plan and build function and allow us to deploy infrastructure much more efficiently."

– Vivek Murthy, Director of Next-Generation OSS and NFV, BT Technology.
The magic of open source and Open APIs
In addition to using the TMF Information Framework for modelling, BT and Infosys looked to make use of open-source data modelling languages YANG and TOSCA in its transformation. These were used to map the service-provisioning journey to the Information Framework, a necessary step in achieving NetSecOps and one-touch provisioning. A YANG Catalogue Editor now enables network designers to introduce new network equipment into BT's network and OSS themselves, dramatically reducing deployment timeframes from 10-18 months to a week or less.
Meanwhile, TOSCA is used to automate management of the network equipment lifecycle, working in coordination with TMF Open APIs (application programming interfaces).
"We have used YANG and TOSCA to integrate with the Information Framework, and we have come up with a working solution where all three different standards can integrate and work together. SRIMS is an inventory system, but we are also supporting orchestration by keeping in sync with the network requirements. The TOSCA-based orchestration drives service implementation through TM Forum Open APIs, spanning [software-defined network] controllers, [network functions virtualisation] and virtual infrastructure managers as well as physical network elements."

– Sreeraj Sivadasan, OSS Transformation Software Engineering Manager, BT Technology.

"BT has gone live with this industry-leading solution which will be key to NetSecOps and closed-loop automation. This is a critical enabler for adoption of network virtualisation, 5G and the associated digital ecosystem of diverse partners. The Information Framework helped lay a solid foundation for this solution, and the concept of device YANG promoted by BT is unique to accelerate onboarding of [physical network functions]."

– Nishi Mathur, Senior Principal Technology Architect, Infosys.
BT and Infosys have worked on other Catalyst projects that advanced the use of Open APIs, such as Blade Runner, which was demo'd at Digital Transformation World in 2018 (BTwatch, #297).
More work to be done, with partners welcomed
BT and Infosys are now keen for other operators and vendors to join them in a second phase of the Catalyst project as the team hopes to explore how SRIMS and Open APIs can be used to automate 5G and Internet of Things (IoT) use cases in areas such as connected car, remote equipment maintenance, and remote healthcare.
"The intent in the first phase was to really showcase that even if you have hybrid networks, you can automate – you can cross-leverage the standards that are there. TOSCA and YANG were developed for the virtual world, but this particular programme demonstrated how automation can be extended to the physical world; it demonstrated the power of automation even for hybrid and B2C services, not just new-age services."

– Nishi Mathur.
At the end of the last decade, BT was said to operate around 4,500 IT systems. The total has reportedly now been halved, with an ultimate goal of reducing this to 700. BT has long had a relationship with Infosys, with a 2004 long-term business process outsourcing agreement said to be worth in the region of £1bn, while recent collaboration has included innovation and research into IT transformation (BTwatch, #294, #270, #233, and passim).