Huawei 5G kit replacement in line with 2027 deadline an opportunity for urban commercial open RAN deployment.
BT expects to stick with dual key vendor policy, but hopes to see more choice.
Huawei kit still being rolled out as BT juggles network plans with government demands.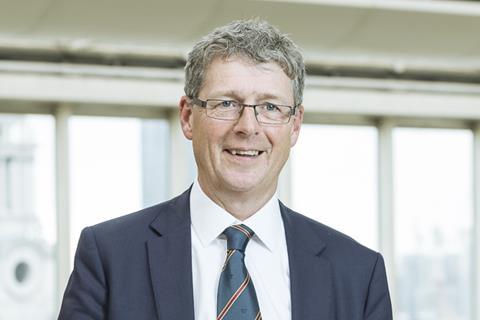 Howard Watson, Chief Technology & Information Officer of BT Group, reiterated that timing will be everything when it comes to the deployment of open radio access networks (RAN) in 5G networks.
In recent industry interviews and during evidence before parliamentary committees examining new rules on UK infrastructure security, Watson has displayed enthusiasm for adoption of more open access technology. But with work to be done on proving its commercial viability, open RAN's live BT debut does not appear likely in the next five years.
In an interview with TelecomTV, Watson highlighted BT and EE's early involvement in open RAN research and development and noted BT's collaboration on open RAN under the auspices of the Telecom Infra Project (TIP). Progress was described as encouraging, but he considers work still needs to be done for the technology to make it to prime time.
"As ever, the key issue here is timing. And by that I mean when the open RAN systems and components… will be able to work to the standards …and the availability that we deploy today in the dense urban environments. That's what I'm keenly watching", he said.
Huawei exit to open doors
The Group has a considerable network overhaul programme underway over the next seven years, with new network technology to implement and the need to remove existing equipment from 'high risk vendor' (HRV) Huawei Technologies. This means that BT will "completely swap two‑thirds of our network over the next seven years", said Watson.
This involves the replacing the 4G core as well as access networks, and has been framed by Watson as an opportunity to take "another leap forward" with BT's network capability, with the CTIO appearing to have pencilled in the replacement of existing 5G Huawei RAN equipment as a chance to launch open RAN "at scale".
Currently, BT is still deploying Huawei 5G RAN at sites ahead of the September 2021 cut‑off date for installations, and then for the following two years will be focused on a rollout using Ericsson and Huawei RAN equipment. This will expand the network while bringing the Huawei presence down below the 35% threshold expected to be in place for HRV equipment in January 2023.
BT then has until December 2027 to completely remove Huawei 5G kit, and it is this replacement cycle where Watson sees open RAN getting its big chance. The BT CTIO has indicated that the shelf‑life of RAN equipment is in the region of seven years, so this could see a replacement programme start in late‑2025 to early‑2026 and build to the 2027 cut‑off.
Open RAN activity can still be expected before this, not only at BT, but at rivals. Asked by the parliamentary committee to respond to suggestions that it would take until the end of the decade before open RAN reached maturity, Watson was clear that opportunities would arise sooner than that, although perhaps more in rural areas where more innovative approaches to coverage are needed.
" I would not bank on it taking a full eight years to have an open RAN opportunity. As we heard from Andrea [Andrea Donà, UK Head of Networks, Vodafone] his colleagues at Vodafone have already started deployment. The real challenge there is about being able to use open RAN in dense urban areas, where the technology works at its hardest, shall we say. "

— Watson.
Watson also welcomed the open RAN trials that are being carried out by BT's peers in his Telecom TV interview. He said the Group is particularly keen to see progress in the areas of carrier aggregation, as spectrum resources become more fragmented, and modulation in order to improve spectral efficiency.
More suppliers, more opportunities, but still only two winners
Speaking to TelecomTV, Watson said BT is "strongly supportive" of the Telecoms Diversification Taskforce (TDT), which is headed up by former BT Group Chief Executive Sir Ian Livingston. He also highlighted BT's backing of disaggregation and diversification in the supply chain over the long term.
However, while BT is keen on having a greater choice of vendors, when it comes to the crunch, it appears unlikely to move far beyond its policy of having one key partner and an understudy. "It is unlikely that we will all start deploying equipment from four or five different vendors, because of the operational challenges of the person in the van maintaining [the network]", he told the parliamentary committee. "But being able to choose two from six is a lot better than choosing two from two".
Core transformation building new business models
Watson generally hailed BT's progress with the rollout of 5G, which he said has now been deployed in 125 towns and cities across the UK. He also emphasised that 10Gbps backhaul capacity is being deployed where 5G is present.
While the focus for now is on the provision of enhanced mobile broadband, he said the deployment of a cloud native core and edge compute techniques will open up increasingly more opportunities in both the consumer and enterprise markets.
"Edge compute will certainly be offered. It could be offered both for consumer‑type applications, such as augmented and virtual reality, but also… for enterprise applications, and we see a real sweet spot opportunity between private 5G networks, combined with edge compute", said Watson.
He pointed to automation in factories and ports, as well as drone traffic management, as particular areas of interest, although he noted that BT is still "spreading ourselves quite widely across the verticals".
Watson described the introduction of the 5G core as a "long‑haul programme", culminating in the deployment of BT's cloud‑native Network Cloud, in collaboration with partners such as Canonical, Ericsson, and Juniper Networks (BTwatch, #304–#306).
"That gives us real opportunity to look at how do we get to a much more agile world in terms of the ability to add new features and new capabilities — new pricing models, new flexibility and propositions", he said.
Watson was also enthusiastic about the integration of mobile, fixed, and Wi‑Fi technologies to create "smart networks", and professed himself to be a fan of Wi‑Fi 6 — the next generation of Wi‑Fi technology.
"We see a real opportunity for both 5G and Wi‑Fi 6 to coexist. We welcome the fact that some of the underlying radio standards are converging as opposed to diverging… and we're working with both 3GPP and the Wi‑Fi Alliance on how [to] drive that forward to bring more convergence", he added.
Ultimately, though, Watson conceded that among the biggest challenges is "finding the new routes to revenue growth". He somewhat ruefully pointed to the fact that while network traffic doubled during coronavirus‑related lockdowns, "revenue hardly increased at all".
"How we all work together, technical teams, the product teams, our partners in the supply chain, to find new sources of revenue to move the telcos from being pure connectivity providers to be more broader service providers — that's what I'm really excited about over the next few years", Watson concluded.