Latest £40m for 5G use case development applied to logistics and manufacturing.
DCMS also flags promises of simpler planning, and more spectrum, although plans remain vague.
Operators still waiting for clarity on government's 5G supplier review.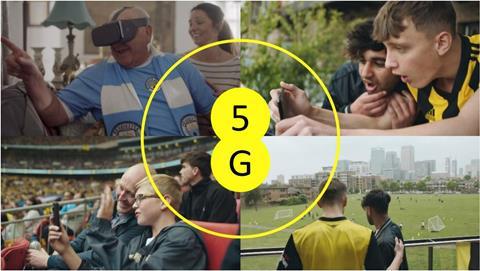 The UK government released a new round of investment through its £200m initiative to develop and test 5G technology for use in different sectors.
This latest £40m tranche is to support work in logistics and manufacturing sectors, and the new projects will trial ways in which 5G could help the sectors increase productivity and output to boost the UK economy. The trials could cover different manufacturing processes, as well as across road, air, and sea-based freight logistics.
A public competition, open to entrants from all over the UK, is scheduled for later this year in which organisations can put forward proposals to win investment for the next testbed and trials in 5G.
The funding was announced by Digital Secretary Jeremy Wright at the 5G World conference, which was part of London Tech Week.
Previous funding has been invested in healthcare, tourism, transport and broadcasting projects (BTwatch, #292, and see separate report).
Simplifying planning goals
As part of its long-term strategy for meeting its digital connectivity targets, outlined in theFuture Telecoms Infrastructure Review (FTIR), the Government also confirmed that it will consult on proposals to simplify planning processes in England (BTwatch, #297, #303). The idea is to facilitate the ongoing roll-out of 4G and faster introduction of 5G.
The plans involve removing barriers to deployment and create "the right conditions for investment to deliver better network coverage", and Mobile UK, an organisation representing the UK's mobile network operators, welcomed the planned simplification, and committed to supporting collaboration on continued network rollout.
However, the UK Digital Economy Act 2017 appears to have failed in its aim to ease planning rules for sites for 4G and 5G antenna (BTwatch, #300). Openreach Chief Executive Clive Selley has also called for more government action on areas including planning as a significant enabler of plans to accelerate fibre deployment, which in turn will support the development of next-generation mobile services (see separate report).
MoD spectrum freed up
An accompanying statement from the Department for Digital, Culture, Media and Sport (DCMS) added that new spectrum is to be made available to operators under the Public Sector Spectrum Release Programme (PSSRP). The Ministry of Defence has reportedly committed to releasing 168MHz in the 8GHz band for fixed and mobile networks, and the DCMS said the release means that government has already exceeded its target to make 500MHz of public sector spectrum available for commercial use by 2020. The 8GHz announcement takes the total to be made available under PSSRP to 552MHz, although details on allocation remain unclear.
Still dithering on Huawei
In what appears to be a reference to the Government's delayed decision regarding whether or not UK operators will be permitted to deploy Huawei equipment in 5G networks, the statement claimed that the government has undertaken "a thorough, evidence-based and hard-headed review" of the 5G supply chain. However, the outcome of the review remains uncertain, and Wright has warned that operators proceeding with investment ahead of the publication of the final decision do so at their own risk (see separate report).
BT Group had already reiterated that it will not use Huawei within its core network, and is in the process of removing the vendor's equipment from networks acquired through with EE (BTwatch, #302, passim). However, the Group remains committed to supporting the use of Huawei equipment, and continues to defend the role of the vendor in the UK (see separate report).