Virgin Media is positioning itself as a BT backhaul alternative, but appeal may be curbed by O2 links.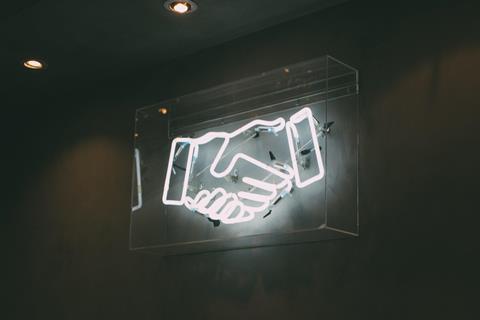 Ahead of the announcement of its planned joint venture (JV) with Telefónica UK (O2 UK — see separate report), Virgin Media highlighted a deal that will see it provide fibre backhaul for 3,000+ 5G sites for CK Hutchison's Three UK. Although it appears that the cableco may be somewhat hyping up the deal, it does demonstrate that the proposed new converged player will be in a position to compete more intensely for mobile services contracts more traditionally dominated by BT Group's wholesale operations.
The Virgin Media–O2 JV is also considering an expansion of Project Lightning fibre deployment across the UK, purportedly building on Telefónica Group's infrastructure expertise, which may open up new battlegrounds in parts of the UK that are now predominantly BT and Openreach territory. Conversely, though, once Virgin Media becomes a direct mobile network operator (MNO) competitor, its appeal to its peers — and its opportunities for collaboration — may be somewhat diminished.
As Three goes indie, Vodafone may become a greater BT ally
Three has been weaning itself from BT services for some time, and already has other partners in place. It unveiled a similar backhaul deal to the Virgin Media agreement with CityFibre in February 2020, and the fibre altnet described itself at the time as Three's "preferred provider" of 5G backhaul connectivity. In mid‑2019, the MNO entered an agreement with SSE Telecom to unbundle exchanges and manage its own fibre backhaul for 4G and 5G services in parts of London.
At the time it announced its Three deal, Virgin Media Business was talking itself up as the UK's "bastion for backhaul" for 5G, citing an earlier contract secured to handle a significant amount of Vodafone UK's needs — seemingly a part of the deal that saw Virgin Media turn to Vodafone as its wholesale mobile partner, replacing EE (BTwatch, #308).
However, that backhaul agreement must now be in serious doubt as Virgin Media looks to extricate itself from its mobile virtual network operator deal in light of the plans with O2. This provides a clear opportunity for BT to develop more cordial relations with the longstanding Group rival.
Going beyond backhaul, Vodafone has previously pondered the prospect of attempting to invest in, or partner with, Openreach as an anchor tenant supporting its accelerated fibre rollout. BT's rising fibre ambitions, and its momentous decision to suspend its dividend, certainly indicate it could use the cash.