Ex-BT CEO Ian Livingston expected to foster support for challenger vendors as UK transitions from reliance on Huawei equipment.
Predecessor Sir Peter Bonfield charged with smoothing relationships between government and Chinese-funded chipmaker Imagination Technologies.
Ex-Chairman Rake has been under fire as Huawei-apologist.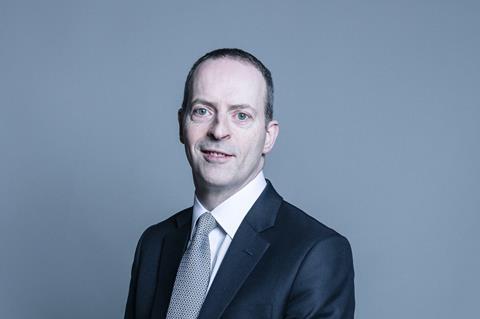 Former BT Group Chief Executive Ian Livingston has reportedly been tapped by the UK government to oversee ejection of Huawei equipment from the UK's communications infrastructure, following the vendor's exclusion from 5G networks and critical fixed-line infrastructure.
According to a report in the Financial Times, Livingston will head a new "vendor diversity" taskforce that will help smooth the process of replacing Huawei equipment in UK networks.
The new body, with members drawn from politics and industry, will be expected to minimise disruption related to the transition, with responsibilities including allocation of government funding and collaboration with international allies pursuing a similar policy on Huawei's network presence. This is expected to entail a focus on building up smaller players as alternatives to the major European vendors Ericsson and Nokia, which with Huawei complete the triumvirate of currently dominant network equipment providers.
Livingston was said to have been considered well-suited to the role, having led BT for five years. Following his subsequent elevation to the House of Lords, he acted as a trade minister in the Conservative government of David Cameron. He was also BT Group Finance Director in 2005, when BT awarded its first major contract to Huawei within its next-generation network core.
BT's divided establishment: Lord (Ian) Livingston vs Sir Michael (Rake)
Livingston's Chairman at BT Group during his time in the top job, Sir Michael Rake, has been on the other side of the debate, as a non-executive director of Huawei's UK operation (BTwatch, #311). Appointed in April 2020, not long prior to the reinforcing of the UK's plans to steadily ease out the vendor from UK infrastructure, 72-year-old Rake has had little to say publicly on the position of Huawei in the UK in recent months. Prior to confirmation of his sinecure, however, he issued an open letter highlighting the key role that Huawei equipment played in the relatively quick introduction of 5G services in the UK. Since then, beyond retweeting a September 2020 press statement from the vendor warning of the financial impact of the decision on the UK economy, he appears to have been quiet — behaviour that in itself is unusually reticent amid his more usual annotated and high-profile posts and comments related to the potential perils of Brexit.
Imagination commandeers tech-veteran Bonfield
Another former BT Group Chief Executive, Sir Peter Bonfield, was named as a non-executive director of a further company struggling to manage concerns linked to the influence of China. UK-based chipmaker Imagination Technologies was acquired by private equity firm Canyon Bridge in 2017 after it lost a significant contract to deliver chipsets to Apple and saw its share price plunge. The business, which also includes fellow device-major Samsung among its customers, was later able to secure a new licensing deal with Apple in January 2020, but this was thought to have been imperilled by subsequent actions of Canyon Bridge.
The investment firm is said to ultimately be funded by the Chinese government, through main investor China Reform Holdings, and it was reported that its backers wanted to redomicile the business — and its 30-year library of patents — from the UK to China. A proposed emergency general meeting to appoint friendly non-executive directors to enable the shift was postponed in April 2020 after a backlash from senior executives and intervention from the UK government. The owners rowed back their position, and to calm nerves promised to appoint fully independent non-execs, with 76-year-old Bonfield now the first to be named.
Bonfield's comments on joining the board recognised the hullaballoo that has surrounded Imagination Technologies, and reflect the efforts underway to emphasise the business's UK roots.
"We have heard a lot recently in the media about the importance and prospects of Imagination. I look forward, through my engagement on the board, to moving the company closer to achieving its potential as one of the great British-forged, and now international, technology companies."

Bonfield.
Ed Vaizey, a former Minister for Culture, Communications and Creative Industries in the UK's Department for Digital, Culture, Media & Sport (who arguably had too cosy a relationship with businesses in the sector, and notably BT — BTwatch, passim) was also rumoured to have been approached to become a non-executive director at Imagination Technologies.
Bonfield, who has deep heritage in the technology industry, led BT Group between 1996 and 2002, and currently holds directorships with two other companies in the semiconductor field: he is Chair of Holland's NXP, and a director at Taiwan-based TSMC.

Neal Doran is a Senior Analyst for TelcoTitans. Neal's industry knowledge and experience as a telecoms analyst and writer spans three decades, and he has been a key part of TelcoTitan's Editorial team since 2001.