EE is managing to bring some upside to ESN progress as politicians continue to scrutinise programme management.
Vendor ecosystem expanding as meaningful deployment nears.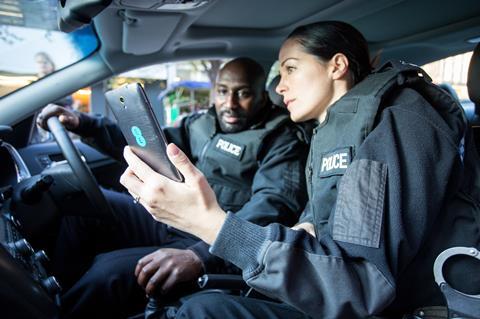 Good news has been thin on the ground with respect to progress on the Emergency Services Network (ESN), which is already over budget and overdue. One or two brighter spots now seem to have emerged as the system continues to be rolled out in the phased approach that was recently adopted by the Home Office (BTwatch, #291, #294, #297, #300, #301, and #302).
Positive news for BT (which has largely dodged the most negative ESN reaction to date) came in a report in Critical Communications Today, which highlighted the fact that ESN should provide inherently better in-building coverage because it is based on EE's LTE network. The report quoted Steve Whatson, Deputy Director of the Emergency Service Mobile Communications Programme (ESMCP) at the Home Office, as saying that one of the key advantages of moving from the incumbent TETRA-based Airwave system to LTE is that an "awful lot of buildings" such as shopping centres already have LTE coverage. "As a result, there is a lot more in-building coverage that just comes as part of the standard EE network than was the case with Airwave", he noted.
Whatson pointed out that EE "has deployed 800MHz spectrum deliberately to improve in-building coverage within urban areas" which will enhance ESN coverage. At the same time, while acknowledging that these factors have "sorted out a lot of our requirements", he said that some buildings, such as thick-walled police custody suites, will likely need a "proper in-building solution" and noted that "there are quite a range of [coverage] options".
Other nuggets to have emerged from Whatson are that ESMCP is apparently looking into the potential use of Wi-Fi connectivity by the emergency services, particularly in the case of non-critical locations, although he noted that Wi-Fi is currently not permitted for such uses. He also highlighted the difficulties of installing the ESN in the London Underground, primarily owing to the short time frames during which work can be carried out, particularly because some lines now operate a 24-hour service. In Glasgow, meanwhile, the small tunnels mean it is "extremely challenging" to install new equipment in the underground system. EE is not responsible for installing ESN in underground systems as that falls under the remit of ESMCP.
Expanding vendor ecosystem
EE and Motorola Solutions are the two main contractors for ESN, but multiple other vendors are involved in the provision of the required equipment. For example, telent won the contract to test the ESN for the Home Office, and was responsible for the development of the ESN Assure product that is now being used for coverage testing purposes (BTwatch, #301). Furthermore, Samsung Electronics won a three-year contract in late-2017 to supply devices and accessories on the ESN (BTwatch, #291).
Sierra Wireless has also just announced that its AirLink MG90 multi-network vehicle router is now certified and approved for use on the ESN. The wireless communications equipment specialist said the product is designed to provide secure, always-on connectivity for mission-critical applications, and supports dual LTE-Advanced Pro, dual concurrent gigabit Wi-Fi, and gigabit Ethernet, with extensions to Land Mobile Radio (LMR) and satellite systems. It works in combination with virtual private network server AirLink Connection and network and device management system AirLink Mobility Manager.
Meanwhile Westbase.io, a UK-based distributor of LTE and Internet of Things equipment, flagged that a further twelve of the 292 sites that fall under the Extended Area Service (EAS) of the ESN have progressed to build stage. The ESMCP is also responsible for the EAS, although EE is responsible for installation and integration of all active equipment across EAS sites. The extended mast network is expected to complement EE's 4G network with a focus on remote and rural areas, and may be fully or partially opened up to mobile network operators to expand commercial coverage.
In its last ESN update in November 2018, the ESMCP said the first EAS mast was completed by the end of October 2018, and noted that a further 13 sites had entered the build stage. The network is due to be completed by the end of 2019.
Westbase.io also pointed out that a 4G pilot test is now taking place in the London Underground to ensure that coverage is sufficient to support the emergency services. Since at least 2015, Westbase.io has been proclaiming that its LTE in-vehicle networking solutions are ESN-ready, and now says they are either currently undergoing the approval process or have already been approved by the Home Office.
PAC keeps seeking accountability for "failure" as audit looms
The UK's House of Commons Public Accounts Committee (PAC) has been keeping a beady eye on progress with the ESN, and has maintained considerable pressure on the Home Office to be more accountable for the delays to the overall project. It made use of another evidence-gathering session on 1 April 2019 – scheduled to discuss cybersecurity in the UK – to grill Mark Sedwill, Cabinet Secretary and Head of the UK Civil Service, on why the ESN has been a "failure", in the words of Lee Rowley MP, who also sits on the PAC.
Although Sedwill no longer has oversight of the ESN, the project fell under his remit when he held the position of Permanent Secretary at the Home Office during 2013-2017; a role now held by Philip Rutnam, who has also faced his fair share of tough questioning from PAC members.
While Sedwill robustly rejected Rowley's description of ESN as a project "that failed", he conceded that it has been an ambitious and "very challenging" programme, and agreed that the Home Office had been "overly optimistic" about what could be achieved in the timescales and the programme that had been set. "I was always uneasy about the level of ambition and the pace of the ESN programme", he admitted, while suggesting changes that could have been made to the process which, if nothing else, would have given an earlier indicator of the challenges ahead.
"We could have had a longer implementation period earlier on in the programme. We would have then projected very significant additional costs because of the nature of the Airwave contract at the time, and the nature of the extensions. That was a significant factor in seeking to deliver this programme to the original deadline."

– Sedwill.
Amyas Morse, Comptroller and Auditor General of the National Audit Office (NAO), was also present at the PAC meeting, and indicated that a report on the ESN would be coming out "very shortly". He has so far given little away on what the NAO's conclusions will be, but indications are that the report will be fairly scathing: "There is a huge increase in cost [of ESN] and a substantial amount more time involved in it, sadly", Morse observed.
Suppliers
UK-headquartered Elecosoft, a software and digital marketing solutions specialist for the construction industry, flagged that its IconSystem subsidiary had won EE "as a major client" for its Building Information Management (BIM) cloud platform. The BIM system can be used to manage and securely store digital assets in the building construction lifecycle. No further details of the contract were disclosed.
Advertising & marketing
EE launched its first podcast series, which forms part of its "who says you can't" digitally integrated campaign. The four-part series, developed by creative digital agency AnalogFolk, will be promoted across Facebook, Instagram, and Twitter, and is available on all podcast platforms from 11 April 2019.
CityFibre loses 'fake fibre' judicial review
Fibre altnet CityFibre had its appeal on the appropriate use of the term "fibre" in broadband advertising dismissed by the High Court of Justice in April 2019.
The BT infrastructure-rival was objecting to a 2017 decision made by the UK's Advertising Standards Authority (ASA) that permitted broadband providers to describe services as "fibre broadband" when based on fibre-to-the-cabinet (FTTC) technology, rather than reserving the term for full fibre offerings (BTwatch, #291).
Mr Justice Murray dismissed CityFibre's argument that allowing broadband providers to describe FTTC as "fibre" was misleading and confusing when compared to fibre-to-the-premises (FTTP), which provides superior connectivity than FTTC. The judge considered that the ASA view, which considered that consumers saw the term as a buzzword that described any sort of faster broadband, was reached on a basis that could be considered legally rational. The ASA's decision was based on a survey of consumers, which CityFibre previously attempted to counter with its own findings (BTwatch, #294).
CityFibre, now owned by Goldman Sachs, is considering an appeal of the decision.
Greg Mesch, Chief Executive of CityFibre, has dubbed FTTC "fake fibre" and been highly vocal in his criticism of the ASA's decision and major service providers' use of the term fibre. Mesch and Michael Sherman, BT Group's Chief Strategy and Transformation Officer, had a heated clash on the topic during a panel debate at the FTTH Conference in Amsterdam earlier this year (BTwatch, #303).
Plusnet
Customers of Plusnet, BT Consumer's alternative internet service provider (ISP) subsidiary, are reportedly facing continuing problems after the ISP migrated a legacy billing platform in September 2018. At the time, Plusnet was said to have described the upgrade as "one of the biggest projects the company has undertaken", adding that, "we're making some changes to what your bill looks like, and introducing some new features… [which] should make information about your payments and services much clearer and easier to understand". However, there were reported problems from the outset, with customers highlighting a number of issues such as missing or delayed refunds, incorrect or late bills (resulting in double payments), and rejected payments. The migration was also said to have resulted in a minor personal data leak, which meant that a "handful" of customers were able to view contact details of other Plusnet customers. A spokesperson for the operator said it was aware that a "very small number" of customers were still experiencing problems following the introduction of its new billing system, and that it was working to fix these "legacy" issues.