BT and Ericsson confirm converged network core deal; de-Huaweisation continues.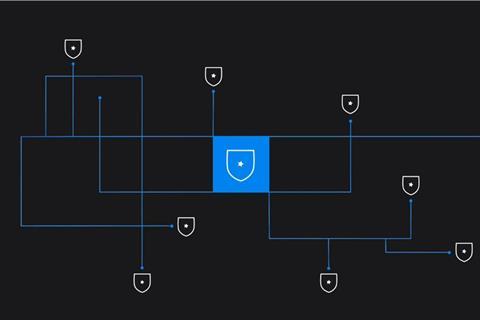 In mid‑April 2020, Ericsson confirmed it had been awarded a contract to provide BT Group with key technology for its evolving converged network core. The heralded deal will see Ericsson's dual‑mode 5G Core deployed, promising a next-generation fully container‑based, cloud‑native mobile packet core able support both future standalone and current non‑standalone 5G technology as well as 4G services.
The partners flagged that the solution will be deployed on the BT Network Cloud as part of a single converged IP network. Although no timeframe for deployment was provided with initial details of the agreement, the deal appears one for the coming years, rather than sparking a more immediate transformation. BT Group Chief Technology and Information Officer Howard Watson notably highlighted lab tests and Ericsson's future roadmap as key elements of the rationale behind the decision, suggesting that work remains to be done.
In the meantime, it appears that Huawei's 4G core will remain in place for longer than previously anticipated.
Ericsson appears to have beaten Nokia to the punch on the new network core contract, after a year of testing at BT. Huawei had previously indicated that it would not tender for core network contracts.
BT to contain itself
In detailing the merits of the planned new core, software naturally formed a key component, with Ericsson providing orchestration and automation tools including continuous delivery and continuous integration. These are expected to enable faster and more flexible service upgrades. Ericsson also noted integration with BT's customer experience management platforms, including Ericsson Expert Analytics.
The containerisation of network functions was flagged as being cost‑effective while also boosting network resilience, as well as opening up opportunities for much‑anticipated 5G use cases among a range of industry verticals.
In mid‑2018, Ericsson secured a significant role for Expert Analytics in supporting the EE customer base, in a development that BTwatch noted at the time could provide a valuable proving ground for the vendor as the operator embraced an integrated network approach (BTwatch, #296).
Huawei set to remain in sensitive spots
It appears that BT is taking the new planned government requirement that "high risk vendors" (specifically, Huawei) must be excluded from core networks by 2023, as well as be ringfenced from access to significant subscriber data and capped at 35% in most network areas, as tacit state acceptance that a more significant presence is acceptable before the cut‑off date.
A notable knock‑on effect of this decision will be that — assuming the Emergency Services Network progresses towards deployment in some form during 2020–21 — Huawei kit will be at the heart of the network used by the emergency services.
The ESN will use the same core network as commercially deployed by EE for 4G services, and this is currently provided by Huawei. BT Group had previously indicated that it was removing the vendor from the EE core to reflect its longstanding commitment to exclude it from the most critical elements of its infrastructure (BTwatch, #301). This process appeared to have been accelerated to assuage worries about the security implications of having Huawei kit in such a sensitive setting as 'blue‑light' communications. Now, though, BT is diverting efforts away from a rapid replacement, and apparently instead focusing on a longer timeframe for the switch to Ericsson.
"[The Huawei core swap out] is logistically unnecessary.

To push ahead at that pace would not make a lot of sense. "

— Watson.
BT plan could fuel a Commons rebellion
Delaying the de-Huaweisation of the core may prove a risky strategy from the operator, with the legislation that would set the 2023 limit in stone yet to have completed its journey through the UK parliament.
There remains a groundswell of concern among certain politicians that the government's current plans do not go far enough in restricting HRVs, as evidenced by an unsuccessful but substantial rebellion from the government's own parliamentary benches on the latest reading of the legislation (see separate report). It has been suggested that the objections and amendments that demanded tighter restrictions will return with the final reading of the bill in the House of Commons later in 2020, and Huawei's presence in critical systems will no doubt provide an emotive call to arms for already wary MPs.