Swedish supplier claims it will handle 50% of EE's 5G traffic.
Vendor stockpiles antennas ahead of Brexit to meet projected UK demand.
BT's Watson talks optimistically about reshaping networks for the future in the absence of Huawei.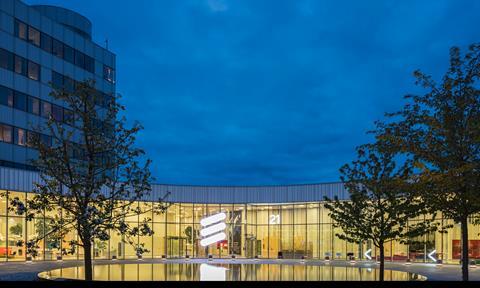 BT Group, as widely expected, selected Ericsson as its second long-term supplier of 5G radio access network (RAN) equipment. The contract comes quickly on the heels of BT handing Nokia a more prominent 5G RAN role (BTwatch, #316).
After the UK government instructed mobile network operators to stop purchasing 5G kit from "high risk vendors", with a ban on new procurement coming into effect on 31 December 2020, the two Nordic manufacturers — perhaps inevitably — emerged as the favoured pair for BT's dual-vendor 5G RAN strategy, supplanting initial partner Huawei Technologies.
Ericsson is tasked with providing 5G RAN equipment in major UK cities, including Belfast, Cardiff, Edinburgh, and London, as well as swapping out Huawei kit in legacy networks. Once deployment is completed, Ericsson claimed it will handle 50% of 5G traffic on the BT-owned EE network.
Ericsson's core values
The 5G RAN deal builds on BT's award of a dual-mode 5G Core (5GC) contract to Ericsson, announced in April 2020 (BTwatch, #311). Pitched by the Swedish supplier as a "fully container-based, cloud-native mobile packet core", the dual-mode 5GC will support future standalone and current non-standalone 5G technology, as well as 4G services.
Although no timeframe for deployment was provided within initial details of the agreement, the deal appears one for the coming years, rather than sparking a more immediate transformation. BT Group Chief Technology & Information Officer Howard Watson notably highlighted lab tests and Ericsson's future roadmap as key elements of the rationale behind the decision, suggesting that work remains to be done.
Ericsson at the ready
Ericsson alluded to possible post-Brexit logistical problems in delivering equipment to the UK. The Swedish supplier, which also supplies RAN equipment to EE's rivals, said it was stockpiling antennas — "an extra four-to-six weeks' worth of equipment"— at a stock facility in Nottingham. Ericsson's deliveries come from Düsseldorf in Germany and arrive at Britain's largest lorry terminal in Dover. The UK government's own "reasonable worst-case" Brexit scenario warns of 7,000-long truck queues, owing to border control disruptions. John Griffin, Ericsson Chief Executive UK and Ireland, said that with the vendor supplying equipment to the four major mobile operators in the UK "we can't take many chances".
The potential headaches of supply chain disruption have already been on the mind of BT's procurement team for some time. Tony Roy, the operator's Senior Manager of Risk, Governance & Sustainability, recently noted that work was underway to counter additional bureaucracy and determine the best way to manage internationally scattered suppliers. Somewhat ironically, these early preparations for anticipated Brexit supply chain disruption meant that when global chains became knotted as a result of the COVID-19 pandemic, BT was well-placed to maintain its services effectively.
Nokia rivalry
In the wake of its new contract to deliver additional RAN equipment, Nokia declared it will be "BT's largest equipment provider". Press reports suggested Nokia will provide more than 60% of BT's 5G radio equipment, which does not necessarily contradict Ericsson's 50% traffic claim.
Nokia is already present in EE's RAN in Greater London, the Midlands, and a number of rural locations, but will be extended to cover an additional 23 towns and cities. Unnamed sources in reports suggested Nokia's presence will reach 11,600 sites.
Not quite elementary, says Watson
In a blog, Watson reflected on the industry impact of the UK government's decision to remove Huawei equipment from 5G networks by 2027, and what he felt was a positive response — at least from BT.
" It would be easy to focus purely on the challenges presented by that decision, but it's also a powerful opportunity. A chance to reframe and reshape our networks for the future; to build the fast, flexible, stable and secure connectivity our customers want, and the country needs. "

Watson.
He also talked up the swiftness in getting new deals with Ericsson and Nokia wrapped up, after it emerged in January 2020 that the UK government was looking at restricting Huawei's presence to a 35% cap across all infrastructure and then subsequently declared total exclusion from 5G rollout. "Two deals may not sound like a lot, but the scale and complexities involved mean that getting these agreed in just nine months is a real testament to the hard work of hundreds of people across the business", said Watson.
[Further reference: Ericsson selected as BT's 5G partner for London and major UK cities — Ericsson, 28 October 2020; Reshaping our networks for the future: Howard Watson blog — BT, 28 October 2020; Ericsson stockpiles to supply BT, rivals after Huawei 5G ban — Bloomberg, 28 October 2020.]