EE's 4G network coverage for the Emergency Services Network (ESN) is now being tested using an application developed by telent Technology Services.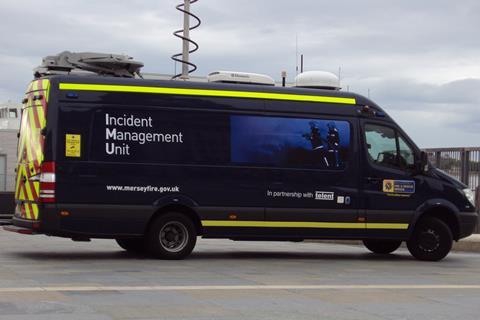 The Emergency Services Mobile Communications Programme (ESMCP) has started coverage-testing of EE's 4G network that underpins the ESN, using the application-based ESN Assure product developed by Openreach supplier telent Technology Services (see below).
It had been widely expected that ESN Assure would be the first of the ESN services to be rolled out to the emergency services. It is designed to help detect gaps in 4G coverage, with EE required to fill gaps that fall within its contracted coverage.
The start of network coverage testing certainly suggests that progress is being made with ESN, which is ultimately expected to replace the existing Airwave service. As reported by BTwatch over recent months, the ESMCP has been beset by problems, is well behind schedule and apparently over budget, and has faced persistent speculation that its ESN project could be shelved entirely. Following its latest, recently completed review, the Home Office has now confirmed it will adopt a phased approach to the rollout of ESN, and is due to sign revised contracts with EE and Motorola Solutions by 2019 (BTwatch, #291, #294, #295, #297, and #300).
ESN products revealed to date
ESN Assure: launched in its first phase on 9 November 2018, the product will help the emergency services to measure ESN coverage in their area and report on where it needs to be improved. It consists of a package of tools on a handheld ESN device including the telent application, which monitors coverage while on the move as well as offering a view of what areas are predicted to be covered.
ESN Connect: a SIM-only data connectivity service that will connect vehicle modems with the ESN data service. The solution is expected to be released at the start of 2019.
ESN Connect+: a SIM-only voice and data plan that is expected to follow the ESN Connect service.
ESN Direct: early access to push-to-talk (PTT) and critical messaging services on a smartphone. Motorola Solutions has already intimated that PTT services on ESN could ultimately be based on technology from its subsidiary Kodiak Networks (BTwatch, #300 and passim). The first iteration of the PTT product is expected to arrive at the end of 2018 or start of 2019.
ESN Prime: described as the "fully comprehensive new-generation public safety communications service, on a smartphone", expected to be available from mid-2020 and completed by end-2022 to mid-2023. It will offer a "full suite" of public safety communications services, including critical voice PTT, messaging, public telephony, video, and ESN Mobile Device Management (the AirWatch application from Motorola Solutions), and is aimed at organisations that are ready to start transitioning from Airwave.
telent on a roll
telent announced in late-November 2018 that it was awarded the "multi-million pound contract" to test the ESN for the Home Office, and was responsible for the development of the ESN Assure product.
The supplier's remit includes full testing of the 4G commercial network from all of the mobile network providers for the emergency services. It will initially manage up to 150 individual user accounts and 50 simultaneous user logins for access to all software analysis of testing. telent highlighted the potential to develop the application to allow for more capabilities once ESN is made available.
The contract additionally includes: drive and walk test services for the ESN and 4G commercial networks; provision of a helpdesk to support and maintain all components of the solution; a training service; and full reporting on all tests carried out.
The infrastructure services vendor has a longstanding relationship with BT Group as an Openreach supplier, and earlier in 2018 took full control of a major network support services contract with Openreach following the collapse of its joint-venture partner Carillion (BTwatch, #2009.07, #250, #284, and #292).