New offerings show EE reversing course from early attempts to establish a 5G premium in the light of competitor pricing strategy.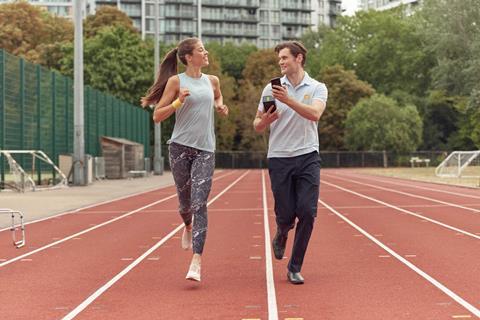 EE unveiled new and ostensibly Unlimited tariffs at the end of August 2019 for 4G and 5G contract customers, alongside a range of additional incentives.
Unlimited 4G Plans cost from £34 per-month on twelve-month contracts. For £39-per-month customers can add two Swappable Benefits (BTwatch, #305), such as an Amazon Prime subscription, app-only access to BT Sport, or worldwide roaming. Unlimited Smart Plans included a device, run for 24-months, and start from £64-per-month.
Unlimited 5G Plans start from £44 per-month on a twelve-month SIM-only basis, including three Swappable Benefits. 24-month Smart Plans including a 5G device, and start from £69-per-month.
At its recent results presentation, BT acknowledged it would be challenging that to sustain a 5G premium with other players embracing unlimited data options. The Group also indicated that, with growing aggressive competition in the UK market, it would be increasingly willing to compete on price (see separate report).
The new tariffs mark a drastic reduction on the rates that EE unveiled at the launch of 5G in June 2019. At that time, EE was promoting a 10GB 5G Smart Plan for £54-per-month, and a 100GB variant for £74-per-month, while SIM-only variants included a 20GB monthly cap for £32-per-month, and £52-per-month for a 100GB version.
The choice of Swappable Benefits, which EE is using to bolster the value in its contract offerings, is somewhat restricted for 4G and 5G unlimited plans, as most of the current packs relate to zero-rating data downloads from gaming, music, or video streaming, which are not relevant in the circumstances.
EE is placing a 1,000GB per-month fair usage policy on its unlimited plans. Tethering more than twelve devices to the account is also considered as being for "non-personal" use and is not permitted under the terms of the contract. Roaming data under an unlimited plan is restricted to 15GB per month.
Gifting has its limits
The new Unlimited tariffs from EE also offer users the option of gifting up to 100GB per month (120GB on 5G plans) to other linked EE accounts.
While on the surface this could appear a significant differentiator for the tariffs, there are catches. EE positions the sharing of data as an attractive option for family households, and being able to distribute data from a central account could be seen as somewhat negating the premium attached to the unlimited plans; particularly considering that a 5GB data boost could cost £10-£15 on some EE SIM-only or Flex plans. However, EE also has a fair usage policy for its giftable data, and does not permit gifting "large amounts of data" for more than three months in a row, thereby restricting the longer-term benefits of the sharing mechanism.
SMEs offered unlimited options
SME customers are also being offered unlimited 4G and 5G tariffs with a range of options and add-ons, but basic prices start from £27 per-month (excluding VAT) on SIM-only, and from £41 with a smartphone. The deals include BT Sport access and mobile cybersecurity solution Threat Defence from solution provider MobileIron.
Vodafone target of EE strike
In the announcement of the new tariffs, EE made voluble reference to "no speed restrictions", which appears a clear dig at Vodafone.
The EE rival is adopting a strategy of tiered-speed tariffs for its 5G portfolio, while abandoning data caps (BTwatch, #305; Vodafonewatch, #177). Despite the EE price drops, EE's basic unlimited 4G tariff is more expensive than the £30 5G Unlimited Max offering from Vodafone, which features unrestricted connection speeds over the fastest available connection alongside unlimited data.
Three UK is also offering unlimited data for 5G customers, continuing a heritage of providing 'all-you-can-eat' offers as a disruptive player in the sector. Three is now selling all of its tariffs as "5G Ready", and is currently offering unlimited data on a twelve month SIM-only contract for £20 per-month. However, should a 5G device be included with the offering, costs become more closely comparable with EE Smart Plan pricing.
EE can, therefore, be seen to still be attempting to maintain its premium brand status, while not letting its rivals get too far out of sight. While the responsiveness to market conditions can be considered a positive, the latest offers from EE nevertheless underline the challenges that UK operators could face in recouping the cost of 5G investment based on conventional mobile broadband models, and the need for the development of new use cases for the technology.