Openreach drawing on minority owner's learnings as it corrals the UK's CPs towards digital voice services.
Migration closely linked to fibre rollout, but timing may be dependent on CP retail plans as market joins BT in favouring IP voice services.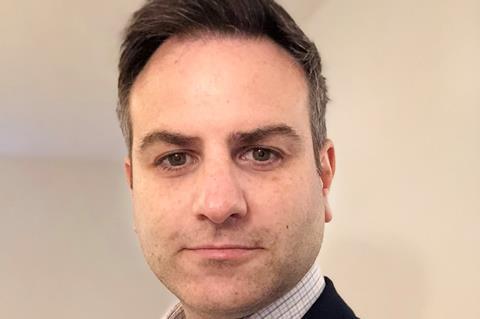 Openreach is ramping up its programme to migrate end-users to IP voice services and anticipates an important year ahead as major communications providers engage in the programme. Speaking to TelcoTitans, James Lilley, Director for All-IP at Openreach, outlined the scale of the task ahead as the division works towards a 2025 PSTN switch-off deadline, while stressing that it is not a process that Openreach can undertake alone.
International peer (and minority BT Group shareholder) Deutsche Telekom (DT) has already been down the all-IP path with its switch now largely completed, and it has been able to provide Openreach with advice on its approach.
Lilley said that teams from both operators have been in regular contact and, while DT has a slightly different business model and is more vertically integrated than BT, the German incumbent has been able to share "great lessons to learn from" based on experience managing the PSTN switch-off for critical national infrastructure and complex business cases. The key message, according to Lilley, has been "upfront preparation is key".
" The quicker you start to do things and the quicker you start to migrate, the easier the task will be. No doubt we'll have backend migration challenges as we go through, driven by certain sectors, but there are very useful learnings from DT in respect of how they've gone about that. "

Lilley.
Lilley also noted that the support from DT has not been reserved for Openreach, with several major communications providers (CPs) apparently also taking lessons from the operator on the managed migration of a retail customer base.
Lilley was keen to stress that the process is an industry-wide effort, and not merely an Openreach project, with CPs and the regulator Ofcom (and the Office of the Telecoms Adjudicator) involved in collaborative work to move all-IP forward.
Visibility limited on end-users
While emphasising the collective effort, Lilley recognised that to a degree Openreach is flying blind, with the needs of end-users not directly visible to the business.
This is particularly key in relation to the delivery of critical services in areas such as telehealth for vulnerable communities, as well as security alarms and retail payment systems. He was, however, optimistic that hurdles can be cleared, and pointed out that, while important, most migrations will be trouble free. "Actually, the majority of stuff will be fine. This is not a doomsday scenario where everything's not going to work", he said.
" One of the things that limits Openreach is we don't know who the ultimate end-users are for a lot of our services. So we rely on our customers, but actually our customers don't always know because there's reseller chains. So we act as a facilitator in this environment to make sure that impacted end-user cases are addressed through special interest groups — bringing CPs, trade associations, and Ofcom together. "

Lilley.
Switch-off closely tied up with fibre
Openreach is building momentum on the IP transition, with around 2.2 million of some 14 million remaining PSTN customers connected on exchanges where a stop-sell on copper services is now in place as a result of high fibre availability. This is indicative of how the PSTN switch-off programme has become increasingly aligned with the full-fibre rollout.
This confluence emerged in 2019 as the approach to fibre shifted to focus on contiguous connectivity and boosting exchange coverage to 75% or more, in order to enable the division to issue a copper stop-sell (BTwatch, #305 and #309). This approach is seeing the withdrawal of PSTN voice offerings at the same time, although the actual shutdown of all copper infrastructure may be further down the line.
This does, acknowledges Lilley, create some challenging messaging issues, but he appears relaxed that as the fibre rollout continues and exchanges get closer to the point where the completion of the copper to fibre transition is imminent, communicating the change will be simpler.
" As we get through the next few years it will become clearer, as we get fibre exchanges and migrations up and running. We will probably start to see timescales in terms of when, on an exchange-by-exchange basis, you can start to fully turn copper off. But that's probably four or five years away at least. "

Lilley.
CPs on fibre charge now sharing the load with BT retail units
BT's retail businesses led the initial charge in migrating customers to IP voice, but according to Lilley, other CPs are now following suit. Momentum is building rapidly, with several of the major players now charging ahead, with more expected to commit soon, making for an "exciting year"to come.
" It probably was very heavy BT-orientated, a year or two years ago. Others have very, very quickly caught up and are actually driving migrations through quite quickly now. I think we're probably at an interesting point now this year where we will see this become mass market and at scale, as numbers of different CPs come to market with their fibre propositions and their IP and digital voice propositions. So this is an exciting year coming as we start to see these things pick up and pick up at scale. "

Lilley.

Neal Doran is a Senior Analyst for TelcoTitans. Neal's industry knowledge and experience as a telecoms analyst and writer spans three decades, and he has been a key part of TelcoTitan's Editorial team since 2001.