On a division-by-division basis, FY18-19 proved tough across the Group.
Consumer again was the principal element of the business in which key financial metrics remain solely in the black.
However, there are signs that trends are changing, and, while the headwinds that have beset Enterprise and Global Services may be easing, Consumer is showing signs that its forward charge may be running out of puff.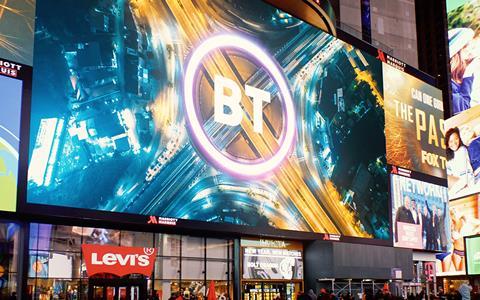 Consumer a victim of Openreach success
BT's Consumer fixed-line business is still seen as operating in an increasingly competitive market, as rivals play catch-up on superfast services through volume discount deals with Openreach. The fixed side of the business recently saw a flare-up in churn, and, although this metric appears to have returned to more usual levels in the last quarter of the financial year, fixed churn was at 1.4% for the year (compared to 1.3% a year earlier). Mobile contract churn was steady year-on-year at 1.2%. Pressure is likely to remain on Chief Executive (CEO) Marc Allera to keep up the momentum of delivering new converged services, and bring the BT consumer brand more in line with the fresher EE proposition. Jansen has committed the retail businesses to delivering new propositions at an "unprecedented" pace with BT Plus 5G on the horizon.
Enterprise slimming down to fighting weight
While revenue and profit decline continue at the newly-minted Enterprise division, the Group is able to claim that this is a managed decline, and part of wider turnaround efforts and operational transformation programmes. BT does not appear fully in control of the process, however, with legacy voice revenue falling faster than anticipated (and not anticipated to let-up in the current year), which is increasing the urgency for the new digital product portfolio to plug the gaps.
Global Services making progress going its own way
Overall, discussion of Global Services was muted during the FY18-19 presentation, perhaps due to the steady progress of a longstanding strategy. Profitability is improving, helped by lower spending on capital expenditure and operational cost-cutting in pursuit of an "asset-light" business model. A handful of one-off items helped boost the improving profitability for the full year.
Openreach wading through regulatory impacts, but is growing fibre coverage
Without the impact of regulatory headwinds (as inevitable as death and taxes for Openreach), revenue for the division would have been flat, even taking into account the impact of volume-based price reductions. The volume wholesale deals are driving partial-fibre uptake, with more than half of all Openreach broadband lines now based on some form of fibre technology. Investment and recruitment related to gathering the strength for a renewed heave on 'full fibre' are taking a toll on EBITDA levels, doing little to allay fears that any intensification of fibre rollout plans will come at a cost to the Group dividend, or be accompanied by more dramatic cuts elsewhere.
BT Group, performance by unit, FY18–19 (adjusted)*

Revenue

Change


(reported)

EBITDA

Change

Sources: BT Group.
Notes: From Q3 2018/19, BT Group has reported information in the format of this document as part of its quarterly financial disclosures. Results for the years ended 31 March 2017 and 31 March 2018, and the quarters ending 30 June 2018 and 30 September 2018 have therefore been prepared on a pro forma restated basis. The reporting format was updated from Q3 2018/19 to reflect changes in the business organisational structure, namely the formation of Enterprise from the combination of Business and Public Sector (BPS) and Wholesale and Ventures (WAV), and the transfer of Northern Ireland Networks (NIN), previously hosted by BPS, into Openreach. In addition, the KPIs reflect that BT Group now accounts for internal revenue generated by its Ventures businesses within Enterprise as revenue rather than as an internal recovery of cost.
* Adjusted revenue and EBITDA strip out the effects of specific items.

Consumer

£10,695m

3.0%

£2,534m

7.0%

Enterprise

£6,292m

-5.4%

£1,990m

-3.4%

Openreach

£5,075m

-4.0%

£2,423m

-10.9%

Global Services

£4,735m

-5.7%

£505m

17.4%

Other, intra-Group

-£3,338m

-6.6%

-£60m

n/a

Total Group

£23,459m

-1.3%

£7,392m

-2.4%