Patrick Drahi's Altice UK stops short of a takeover bid, but increases holding to 18%.
UK government issues warning that it "will not hesitate" to protect national interests amid concerns of foreign investment in critical infrastructure incumbent.
Takeover not Drahi's 'intention', but caveats are in place.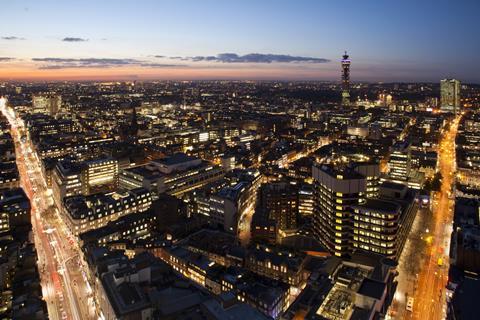 In mid-December 2021, Altice UK increased its holding in BT to 18%, up from the 12.1% stake Patrick Drahi's business acquired earlier in 2021.
In a note to the London Stock Exchange, Altice UK confirmed it was not currently interested in a takeover bid in BT despite the increase in shareholding. The business "does not intend to make an offer", the statement read.
Billionaire businessman and serial dealmaker Drahi underlined "dialogue" with BT's management, with the Financial Times reporting that Drahi notified new Chairman Adam Crozier of Altice UK's new position the night prior to the acquisition, after the market closed.
" We are pleased to take this opportunity to increase our shareholding in BT. Over recent months we have engaged constructively with the Board and Management of BT and look forward to continuing that dialogue. "

Drahi.
Drahi added that he retains trust in the Group's strategy, as it undergoes a multi-billion-pound transformation initiative and invests heavily in network infrastructure.
" We continue to hold [management] in high regard and remain fully supportive of their strategy, principally to play the pivotal role in delivering the expansion of access to a full fibre broadband network; an investment programme which is so important to both BT and to the UK. "

Drahi.
Drahi's latest comments echo sentiment s expressed at the time of his initial 12.1% acquisition, when he also said he held BT management and Chief Executive Philip Jansen in "high regard".
Perhaps with the intention of underlining confidence in current strategy, Reuters reported that Drahi does not intend to demand a seat in the BT boardroom, despite the extent of his stake in the business. Deutsche Telekom, BT's second largest shareholder, already controls a non-executive position on the BT board, with Adel Al-Saleh, CEO of T-Systems International the German operator's current representative.
BT meanwhile, played a very straight bat in responding to the news, acknowledging the acquisition, and blandly stating it will continue to proceed "in the interest of all shareholders" while remaining "focussed on the successful execution of its strategy and building on recent performance momentum".
Altice UK now holds 1.76 billion shares in BT. The first tranche, equal to 12.1% of the Group's issued shared, was worth about £2.2bn at the time. Altice UK's new pot of 585 million shares is thought to have cost close to £1.02bn at closing price (174p), although exact costs have not been confirmed. After the news broke in mid-December 2021, BT's share price dropped 7% to 162p. It has since recovered to 192.25p as of late-January 2022.
Before Drahi upped his stake, rumours circulated in late-November 2021 that India's Reliance Industries was preparing to make a move on the UK incumbent itself. Reliance was quick to pour cold water on the Economic Times' report, however, describing it as "completely speculative and baseless". The news outlet suggested that Indian billionaire and Reliance Chairman Mukesh Ambani had turned his acquisitive eyes on BT after (reportedly) losing out to private equity firms in its bid for a controlling share in T-Mobile Netherlands (Deutsche Telekomwatch, #107).
European market braced as private equity sharks circle
The telecoms sector more broadly is facing heightened interest from M&A players of late. The Netherlands' KPN narrowly avoided a private equity takeover in 2021, and a Bloomberg survey named satellite operator Eutelsat Communications the "most likely takeover target" in Europe. After a reported $1.8tn (£1.3bn) in European deals during 2021, Bloomberg predicts more M&A activity in 2022. KKR's Telecom Italia bid, which saw it submit a €32bn (£27bn) takeover offer in late-2021 (Vodafonewatch, #201), reflects a growing appetite for telecoms' undervalued stock in Europe, it said.
Reuters noted that weak valuations have impacted national incumbents most especially, given the vast network infrastructure they operate and the investment next-generation networks necessitate. The outlet reported that Telefónica is another suffering from severe under-valuation, but considers the operator's price — an estimated €63bn — too large for private equity players, even if the political minefield of such a takeover was sidestepped. Elsewhere, Deutsche Telekom (Germany), Orange (France), Proximus (Belgium), Swisscom (Switzerland), Telenor (Norway), and Telia (Sweden) are considered off-limits thanks to the strength of the shareholdings of their respective governments.
No takeover intentions, unless…
Although Altice UK's statement made assurances that it does not "intend" to make a takeover bid, it reserves the right to change that position should "circumstances" change.
The 'circumstances' outlined by Altice UK align with the standard exceptions that are permitted by the Takeover Panel overseeing mergers and acquisitions in the UK. These cover a third party making its own bid; BT attempting to push Altice UK out; or any "material change" in circumstances surrounding BT, as determined by the Takeover Panel. Altice also highlighted an option to initiate a takeover bid if an agreement is made with BT's board.
Such a bid would bring with it intense scrutiny from the UK government. From January 2022, the National Security and Investment Act 2021 will enable the state to block acquisitions of 25% or more in a company if the deal is deemed a risk to national security. Given BT's incumbency in network infrastructure, close scrutiny should be expected.
Following Altice UK's position increase this morning, a UK government spokesperson said that the state is "monitoring the situation carefully", adding that the government "will not hesitate to act if required to protect our critical national telecoms infrastructure".
Ahead of confirmation of the latest Altice acquisition it was reported that Crozier and Jansen had been summoned by Nadine Dorries, the UK's Secretary of State for Digital, Culture, Media, and Sport, to discuss what BT expects from Drahi.
It has been reported that Altice turned to consultancy firm Flint Global, founded and led by former Ofcom Chief Executive Ed Richards, to advise on government and regulatory relationships in the UK.
Höttges a gatekeeper
It is not beyond the realms of possibility that Altice UK's latest move could be teeing up a future bid for Deutsche Telekom's 12.06% stake. Picking up the German operator's shares would take Altice UK to 30%, above the amount which necessitates a formal takeover offer.
There are no clear indications that any deal is in the pipeline, and it appears that the Altice UK declaration that no full bid is imminent may restrict its ability to enter any meaningful talks with Deutsche Telekom in the next six months. Nevertheless, it is striking that BT is now in a position where action taken between its two largest shareholders could spark an automatic bid.
Deutsche Telekom, formerly BT's largest shareholder, has not shied away from addressing rumours it might be approached by Drahi. CEO Timotheus Höttges said last month that the Group was keeping "all options open".
Speaking at the German incumbent's results for the quarter to end-September, Höttges also noted, however, that BT stock is "something which we see as a long-term value creation for us". "It's good to have that stake in this dynamic environment", he added.
Speculation bubbles on source of Altice funds
A January 2022 opinion piece in the Financial Times, questioning more generally the ways and means by which hedge funds and activist investors gain influence in listed corporations, raised questions as to how Drahi's Altice was able to fund the acquisition of two tranches of BT shares.
The report cited speculation within the financial community that Altice may have raised the money by pledging shares via an option to sell at a fixed price in an agreement with an investment bank, which would effectively limit any potential gains or losses in a "cap and collar" deal.
The Financial Times recognised that some City denizens consider the idea akin to a conspiracy theory, and Altice has refused to comment on the subject.
Nevertheless, the newspaper report went on to highlight that the value of Altice Europe at the time it was taken private by Drahi in early-2021 was just €6.4bn with net debt running at about €30bn, suggesting it would have been a challenge for the business to find the £3bn needed to buy the BT shares unleveraged.
Regardless of the financing, Altice and Drahi still wield 18% of voting rights in BT and will be in a position to put pressure on strategy in the longer term, with all indications that the billionaire is ready to play the long game in relation to his latest investment.
VM O2's Schüler happy as spectator
Lutz Schüler, CEO at rival Virgin Media O2 (VM O2), offered his sympathy for his BT counterpart Jansen — if only to highlight the challenges faced by BT that his evolving business have dodged.
" When I put myself in Phil [Jansen]'s shoes, I thank God that I'm not getting distracted at the moment with a possible hostile takeover that takes management time and attention. "

Schüler.
He compared BT's takeover saga with the merger and subsequent integration of the Virgin Media and Telefónica UK businesses over the past two years, something he attributes to enforcing lessons in crisis management that suit both freshly merged VM O2 and a BT embroiled in takeover drama (Telefónicawatch, #160).