Patrick Drahi's Altice UK stops short of a takeover bid, but increases holding to 18%.
UK government issues warning that it "will not hesitate" to protect national interests amid concerns of foreign investment in critical infrastructure incumbent.
Takeover not Drahi's 'intention', but caveats are in place.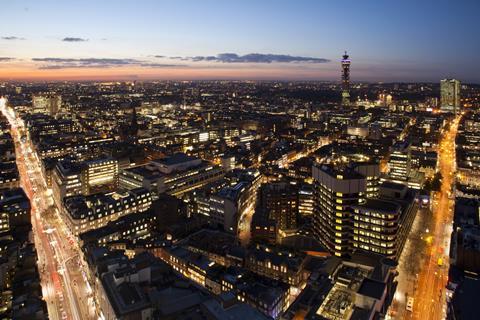 Altice UK increased its stake in BT to 18%, up from the 12.1%‑stake Patrick Drahi's business acquired earlier in the year.
In a note to the London Stock Exchange, Altice UK confirmed it was not currently interested in a takeover bid in BT despite the increase in shareholding. The company "does not intend to make an offer", the statement read.
Billionaire businessmen and serial deal‑maker Drahi underlined "dialogue" with BT's management, with the Financial Times reporting that Drahi notified new Chairman Adam Crozier of Altice UK's increased position last night, after the market closed.
" We are pleased to take this opportunity to increase our shareholding in BT. Over recent months we have engaged constructively with the Board and Management of BT and look forward to continuing that dialogue. "

— Drahi.
Drahi added that he retains trust in the Group's strategy, as it undergoes a multi‑billion‑pound transformation initiative and invests heavily in network infrastructure.
" We continue to hold [management] in high regard and remain fully supportive of their strategy, principally to play the pivotal role in delivering the expansion of access to a full fibre broadband network; an investment programme which is so important to both BT and to the UK. "

— Drahi.
Drahi's latest comments echo sentiment s expressed at the time of his initial 12.1% acquisition, when he also said he held BT management and Chief Executive Philip Jansen in "high regard".
Perhaps with the intention of underlining confidence in current strategy, Reuters reported that Drahi does not intend to demand a seat in the BT boardroom, despite the extent of his stake in the business. Deutsche Telekom, BT's second largest shareholder, already controls a non‑executive position on the BT board, with Adel Al‑Saleh, CEO of T‑Systems International the German operator's current representative.
BT meanwhile, played a very straight bat in responding to the news, acknowledging the acquisition, and blandly stating it will continue to proceed "in the interest of all shareholders" while remaining "focussed on the successful execution of its strategy and building on recent performance momentum".
Altice UK now holds 1.76 billion shares in BT. The first tranche, equal to 12.1% of the Group's issued shared, was worth around £2.2bn at the time. Altice UK's new pot of 585 million shares would have cost close to £1.02bn at yesterday's closing price (174p), although exact costs have not been confirmed. After the news broke this morning, BT's share price dropped 7% to 162p.
No takeover intentions, unless…
Although Altice UK's statement made assurances that it does not "intend" to make a takeover bid, it reserves the right to change that position should "circumstances" change.
The 'circumstances' outlined by Altice UK align with the standard exceptions that are permitted by the Takeover Panel overseeing mergers and acquisitions in the UK. These cover a third party making its own bid; BT attempting to push Altice UK out; or any "material change" in circumstances surrounding BT, as determined by the Takeover Panel. Altice also highlighted an option to initiate a takeover bid if an agreement is made with BT's board.
Such a bid would bring with it intense scrutiny from the UK government. From January 2022, the National Security and Investment Act 2021 will enable the state to block acquisitions of 25% or more in a company if the deal is deemed a risk to national security. Given BT's incumbency in network infrastructure, close scrutiny should be expected.
Following Altice UK's position increase this morning, a UK government spokesperson said that the state is "monitoring the situation carefully", adding that the government "will not hesitate to act if required to protect our critical national telecoms infrastructure".
Ahead of confirmation of the latest Altice acquisition it was reported that Crozier and Jansen had been summoned by Nadine Dorries, the UK's Secretary of State for Digital, Culture, Media, and Sport, to discuss what BT expects from Drahi.
Höttges a gatekeeper
It is not beyond the realms of possibility that Altice UK's latest move could be teeing up a future bid for Deutsche Telekom's 12.06% stake. Picking up the German operator's shares would take Altice UK to 30%, above the amount which necessitates a formal takeover offer.
There are no clear indications that any deal is in the pipeline, and it appears that the Altice UK declaration that no full bid is imminent may restrict its ability to enter any meaningful talks with Deutsche Telekom in the next six months. Nevertheless, it is striking that BT is now in a position where action taken between its two largest shareholders could spark an automatic bid.
Deutsche Telekom, formerly BT's largest shareholder, has not shied away from addressing rumours it might be approached by Drahi. CEO Timotheus Höttges said last month that the Group was keeping "all options open".
Speaking at the German incumbent's results for the quarter to end‑September, Höttges also noted, however, that BT stock is "something which we see as a long‑term value creation for us". "It's good to have that stake in this dynamic environment", he added.