Union's Bonfire Night declaration promises fireworks as BT attempts to simplify processes linked to redundancies.
BT management under opposing pressure from investors to move more quickly to reduce headcount.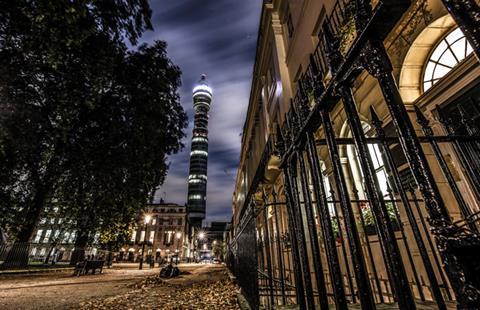 The Communications Workers Union (CWU) launched a new campaign to combat perceived moves by BT Group management to push through a programme of job cuts and downgrades of its members' employment terms and conditions. The Count Me In initiative, including a promotional "National Day of Action" is expected to lead to a vote on possible industrial action among BT and Openreach members in late-2020.
In a bombastic opinion piece in the Morning Star newspaper on 5 November, Andy Kerr, Deputy General Secretary of the CWU, promised fireworks and alluded to treason from BT management as he unveiled a consultation with CWU workers on redundancies, overseas outsourcing, and "downgrading of key terms and conditions". Meanwhile, online meetings and protests that could be undertaken without breaching current lockdown restrictions in the UK were held by union members across the country.
The change to terms and conditions is a reference to BT's plans to standardise the redundancy and severance pay packages of employees across the Group. The plans, which came to light at the operator's recent results presentation for H1 FY20-21 (see separate report), are intended to consolidate different processes that exist across the company. Terms that may have evolved within BT Group over the years since its privatisation are likely more generous than those used within elements of the business such as EE and Plusnet that started in the private sector, and the mish-mash of contractual obligations is apparently making BT action on headcount more challenging.
The CWU also referenced jobs being outsourced to India as a source of disquiet. The details of this job shift are not yet clear. BT's Consumer business has on-shored its customer service work but Openreach is known to run support sites on the subcontinent.
Both management and the union have sung the praises of the BT workforce's response to the COVID-19 crisis, but the union now claims BT has not done enough to recognise that contribution, stating that staff have not been thanked, nor offered a bonus nor additional time off to reflect their efforts.
"Our united message… to BT management could not be clearer: 'Change your attitude and change it now – or there will be action'."

Kerr.
Touchpaper lit on smouldering row
Skirmishes between BT management and the CWU have been escalating in recent months with the operator's streamlining of its office estate, which required re-location for many staff, prompting considerable pushback from employees' representatives (BTwatch, #314).
Management also appeared to wrongfoot the union during the pandemic by seemingly bypassing negotiations to introduce a pay increase for non-management level staff and commit that no jobs would be lost as a result of the pandemic (BTwatch, #312).
However, BT is still looking to cut headcount as part of its transformation programme announced in 2018, with a goal of reducing the total by 13,000 within five years (BTwatch, #296). Currently it claims to be managing this through natural attrition and it appears that BT's maze of legacy systems mean that the opportunities to reduce headcount without disrupting service delivery are very limited.
Jansen between a rock and a hard place
While the union is concerned that BT is moving too fast on job reductions, the Group is under pressure from investors to move more quickly on lowering employee numbers.
BT reported 3,600 fewer employees at the end of H1, compared to a year earlier, but management insisted that this reduction could not be extrapolated to the whole year or future years. Seemingly testy at the persistent pushing on the results call on whether headcount reductions could be maintained, Group Chief Executive Philip Jansen sarcastically asked if the analyst was aware of the concept of "low hanging fruit".
Promising a "steady as she goes" approach, Jansen explained that "we're not just asking people to leave or not getting people to do their work, we're changing the work". Until the operational and systems changes are in place for that work to be ceased he said "we're keeping the people because we've got to deliver for our customers".
Jansen has throughout his tenure insisted that job cuts without systemic change are ineffective, and he is working to engage staff with the transformation projects that will make the operator more efficient. Alongside the implementation of digitalisation programmes that he can point to as progressing on the promised efficiency changes, he has implemented share ownership schemes across the Group to emphasise a declared commitment to advancing employees' interests.
However, it currently appears he is unable to fully assure either side of the argument that BT is headed in the right direction.

Neal Doran is a Senior Analyst for TelcoTitans. Neal's industry knowledge and experience as a telecoms analyst and writer spans three decades, and he has been a key part of TelcoTitan's Editorial team since 2001.