BT's views on regulating digital markets outline Group concerns that global scale can overwhelm national and international competitors.
While BT is keen to see digital dominance curtailed, there are worries that telco data practices could get swept up in new regulation.
BT's fragile television business seen as vulnerable to looser, more flexible online content platforms.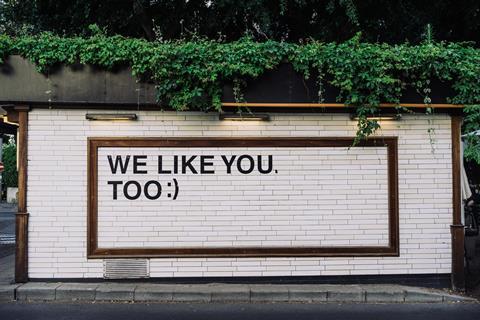 BT Group's early contribution to a study by the Competition and Market Authority (CMA) examining online platforms and the digital advertising market provided an insight into the strategic priorities and concerns of the telco in a UK communications market that is increasingly digitalised.
The CMA review is in its early stages, and the authority requested input from UK market stakeholders on the nature of the digital market in the UK, and the potential for dominant players to stifle competition. BT's arguments featured several familiar refrains from established telecoms operators that are finding the edges of their markets becoming blurred and the FAANG companies (Facebook, Amazon, Apple, Netflix and Google) encroaching on their territory. BT highlighted the still heavily regulated nature of the telecoms market in contrast to the lack of current regulation imposed on internet giants, which it claims enables encroachment by IT companies into communications, but restricts both telco opportunities to fight back in their own markets, and the opportunity to take the battle into the online players' home turf.
BT's restricted geographic reach was also referenced as the telco contrasted the national (or even multinational) reach of most telcos to the more genuinely global scale of internet businesses.
BT wary of getting same treatment as global giants
BT is keen to ensure that, when the CMA determines which companies have market power and associated regulatory obligations in digital advertising markets, the review does not wrap in the challengers to online giants, such as telecoms operators, on the basis that they may be involved in similar activities.
The telco also emphasised the importance of considering the global user base of online companies when reviewing power and influence, rather than focusing on revenue. BT noted that, in its annual report, Facebook places emphasis on active users ahead of revenue, in justifying its call for the CMA to look beyond financial performance.
While the scope of the current CMA inquiry is focused on digital advertising, BT considers that other online platform activities that may not be focused on generating advertising revenue need to be considered in parallel. This could be in relation to online platforms using their reach and strength to develop new 'free' services, which they may subsequently monetise once they have achieved market dominance.
BT also appears to be pushing for a future where greater openness and understanding of the value of data from an end‑user perspective could result in a time when data may become a more tradeable commodity.
In a familiar operator refrain, BT suggested that when considering the power of online platforms, the CMA should consider what the telco considers is a free ride that online players get when using the network assets built on operator investment.
Value of data not yet common knowledge
BT expressed concern that consumers are yet to have attained a proper grasp on the value of their personal data and the nature of the value exchange entered into when they use "free" services from internet companies that then harvest and leverage personal data they gather.
The role played by platform owners, such as Google, throughout the supply chain in digital advertising was also noted. BT considers that this vertical integration can have deleterious effects on competition when platform owners are dominant in the selling of inventory to advertisers, while also controlling the channels of online access used by consumers, thereby enabling them to set high prices for advertisers.
Free and unregulated content another internet advantage
BT also noted the advantages that exist for online platforms that can draw an audience based on user‑generated content.
This content can be created and disseminated largely without the type of regulation and oversight that traditional broadcasters and publishers are subject to, providing another competitive advantage, and potentially exacerbating the problem of 'fake news'.
BT's concern can be seen in the context of its role as a broadcaster through BT TV and BT Sport. Here, the telco recognises a threat that online platforms, with low‑costs and regulatory freedom, can leverage cheaply‑produced user‑generated content to their competitive advantage, by luring advertisers away from more-expensive-to-maintain broadcast platform models.