UK Competition and Markets Authority launches probe into possible cartel-like behaviour among sports broadcasting arms of BT Group, IMG Media, ITV, and Sky.
Investigation prompted by "reasonable grounds" for suspicion that the four colluded on keeping down the price of freelance broadcasting services.
BT to "cooperate fully" with CMA.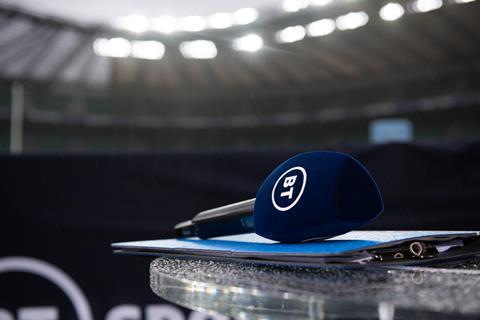 The UK's Competition and Markets Authority launched an investigation this week into four UK sports broadcasters, including BT Sport, over what it believes is possible cartel-like collusion.
In a brief statement, the CMA explained that the probe was triggered by "suspected breaches of competition law in relation to the purchase of freelance services in the production and broadcasting of sports content in the UK".
Others under CMA scrutiny in the case are IMG Media Limited (including Premier League Productions), ITV, and Sky UK.
The CMA said it has "reasonable grounds to suspect one or more breaches of competition law", but added that no decision had been reached "as to whether there is sufficient evidence of an infringement of competition law for it to issue a statement of objections to any party or parties".
Full cooperation
A BT spokesperson, quoted by The Guardian, said the Group was "reviewing the details" of the CMA investigation, and is "cooperating fully" with the UK watchdog.
As a way of emphasising the probe's fixed parameters, the spokesperson noted that it was "clear that the CMA's investigation is focused very specifically on the purchase of freelance services, and not any other aspects of the BT Sport or wider BT Group business".
The CMA's "initial investigation", slated to last until January 2023, is focused on "information gathering".
IMG Media, seemingly as part of that process, confirmed its offices were "visited" by the CMA. "IMG is cooperating with the CMA in its inspection", a company spokesperson said, adding that "no further comment will be made at this time".
Final whistle for BT Sport?
BT took a major step toward a seemingly inevitable sporting exit after confirming last month its landmark 50:50 joint venture (JV) with Warner Bros. Discovery, which will incorporate the operating businesses of BT Sport.
The JV, if it gets regulatory approval, provides BT with multiple exit points. Discovery will hold a call option, "exercisable at specified points", with a price to be determined upon activation of the clause. If Discovery does not take up that option, BT will be free to sell its stake — or launch an IPO — four years after the completion of the transaction.
BT's third and final exit route could be established if an agreed (and unspecified) cap is reached on the operator's earn-out.
Speaking on the Group's latest quarterly results call, Chief Executive Philip Jansen enthused about the potential exit opportunities. "We do have that exit option, which will be very attractive if we do a good job… We're very confident we can do that", he maintained.