BT will provide its cloud-native partner a way to provide services where physical control of critical applications is a priority, while Cloudreach may provide new opportunities for BT to deliver network and security services.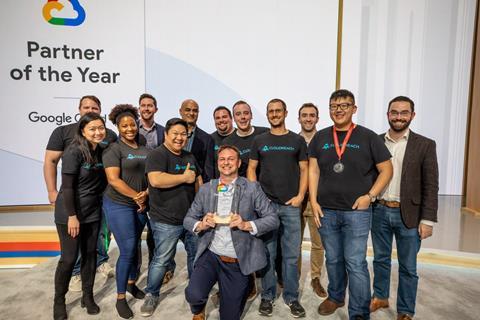 BT Global Services is partnering Cloudreach, a cloud services provider, to provide a transitional approach to the adoption of cloud services for the two companies' multinational customers.
Blackstone-owned Cloudreach is an advocate for a cloud-native approach to enterprise applications. However, it said it is working with BT to address the challenges in migration from legacy services faced by many companies. It highlighted the need of many companies, such as those working in the financial services sector, to meet specific requirements to maintain closer physical control of data and assets for regulatory reasons.
While Global Services will be able to offer Cloudreach a way to meet customer needs that cannot be fulfilled purely in the cloud, it appears that Global Services is bringing Cloudreach into relationships with its own clients to plan and manage a shift towards cloud services. Examples were given of Cloudreach supporting BT customers in areas such as cloud adoption planning, selecting a cloud service provider, and managing the migration towards a hybrid environment.
Maria Grazia Pecorari, Managing Director, Strategy & Digital Solutions, BT Global Services, suggested that the partnership with Cloudreach would enable BT to meet customer demand for services that make use of the public cloud without surrendering critical application control. The Global Services executive also noted the opportunity to encourage the use of BT's network and security capabilities through the link-up.
Cloudreach is a software-enabled cloud services provider that draws on services from entities including Amazon Web Services, Google, and Microsoft to transition customers' applications and operations onto its public cloud-focused services.