Cisco is supporting a BT platform overhaul intended to facilitate improved cloud connectivity with other network and service providers.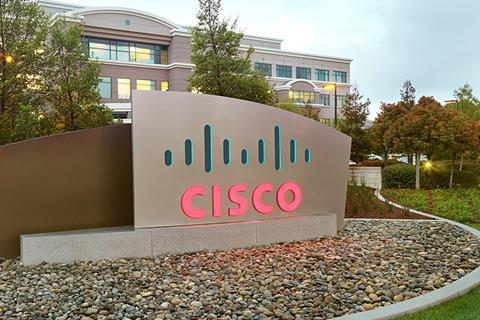 BT selected longstanding technology partner Cisco Systems as a key vendor for an upgrade to its internet peering platform. The US networking giant said BT intends to implement its Network Convergence System (NCS) 5500 series routers, which include 100 gigabit Ethernet ports for internet-peering.
BT is said to be overhauling its platform to better connect with other telco networks and internet service providers in order to support customers across cloud deployments. Cisco said BT's approach to delivering direct connectivity to cloud providers (such as Amazon Web Services, Google Cloud, and Microsoft Azure), combined with Cisco's ability to deploy software-defined wide area network (SD-WAN) endpoints natively into the cloud provider, provides customers with a "compelling" service to support the transition to the cloud.
BT launched a managed SD-WAN service based on Cisco technology in June 2018 (BTwatch, #296). Along with Nokia's Nuage Networks, Cisco also underpins BT's Dynamic Network Services platform.
BT has already highlighted the need for networks to be increasingly automated in future, and how telemetry data is being used to support network optimisation and network management. Neil McRae, Chief Architect at BT Group, said the telco is extending its telemetry-based automation as part of the deployment with Cisco. "As businesses and consumers adopt more digital and cloud-based services that are hosted anywhere in the world, peering capacity is a key capability of any providers' infrastructure," said McRae.