Coronavirus response takes shape across all Group entities.
BT Consumer takes steps towards splitting with Carphone Warehouse following O2 UK's recent withdrawal.
Openreach boosts East Mids broadband to support home working.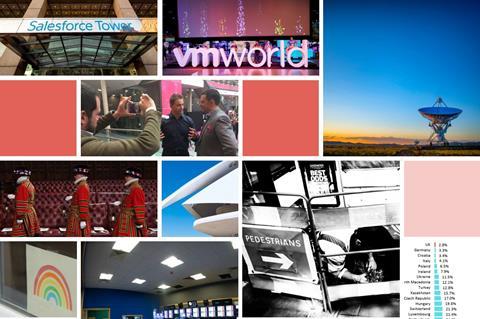 BT Group
Coronavirus response
BT appears to have rebranded 500 InLink digital kiosks deployed across the UK as "Street Hubs". The new name for the kiosks, which were acquired by BT in late‑2019 (BTwatch, #309), has been used in various communications by BT about its response to the COVID‑19 pandemic. For example, the operator said it is working with Public Health England on providing free access to "500 Street Hubs" so that the digital screens can be used to promote COVID‑19 health advice. ISPreview pointed to the name change, but noted that the kiosks had been malfunctioning during April 2020. BT told the technology news website that this was due to "essential maintenance work" and said the free phone service functionality had been restored. However, it was not made clear when "tablet functionality", including interactive access to the phone book, charity telephone numbers, maps, and information about the local area, would be restored. Other services provided by the kiosks, such as free Wi‑Fi access and device charging, were unaffected.
Suppliers
BT cut its external legal advice panel

from more than 40 providers to 15, following a review. Following a tender process that began in December 2019, the Group appointed: Addleshaw Goddard; Allen & Overy; Bird & Bird; Bryan Cave Leighton Paisner; CMS Cameron McKenna; Covington & Burling; DAC Beachcroft; DWF; Freshfields Bruckhaus Deringer; Lewis Silkin; Osborne Clarke; Shepherd & Wedderburn; Simmons & Simmons; TLT; and Winckworth Sherwood to the reformed panel. Sabine Chalmers, Group General Counsel at BT, said "

we hope to foster closer relationships with a smaller panel such that firms can support us more effectively

". BT has made significant changes to its legal representation in the past few months. In November 2019, for example, DWF acquired BT Law following the signing of a managed legal services contract (

BTwatch

, #306 and #307).
BT Technology
Coronavirus response
BT's operation at Adastral Park in Suffolk is coordinating a project

to provide visors to National Health Service (NHS) employees as protection against

COVID‑19

. The research and innovation lab developed a prototype of the approved

PRUSA

visor using a 3D printer. A production line has now been established at the site, and the aim is to produce 3,000 visors a week. Local schools, universities, and 3D printing firms are also involved in the project. The scheme is one of a number of efforts BT is undertaking in its stand against

coronavirus

, including support for government initiatives and the NHS, protection of its own staff, and ensuring networks withstand surges in demand for voice and data connectivity (

BTwatch

, #311). It seems that Adastral Park also has its own emergency response team and is supporting the local ambulance service.
BT Consumer
Coronavirus response
BT Consumer said it is enabling up to 8,000 of its contact centre customer service staff, across its BT, EE, and Plusnet operations, to temporarily work from home during the COVID‑19 containment period. BT claimed that nearly 70% of its contact centre workers — which are now all based in the UK and Ireland (BTwatch, #310) — had so far expressed a preference for working from home, with 70% of those said to have the right conditions in place to do so (defined as a: single‑use secure working space; work‑owned laptop or desktop; and reliable and secure VPN access). BT said it had developed a telephony routing system to direct calls to the right teams, and that its Human Resources team had created new processes, such as virtual team meetings and open Skype calls for advice, to support the transition. BT has already trialled a solution that enabled more than one‑third (3,467) of its customer service advisors to work from home, and is aiming to transition a total of 8,000 staff by the first week of May 2020.
BT Sport extended a hold on service fees for commercial customers, implemented in the wake of the COVID‑19 pandemic. An update was made to the provider's website as it neared the end of an initial suspension period, at the end of April 2020. Addressed to pub landlords and other business‑to-business (B2B) clients, it stated fees were being dropped indefinitely. "In light of the uncertainty around COVID‑19 and the specific challenges this presents for you and your business, we have suspended your BT Sport charges until further notice. We will continue to monitor the situation and keep you updated", it said. Rival Sky Sports previously indicated it would not charge pub customers until there was resumption of live sporting event coverage. BT Sport initially faced criticism for being slow to give clients greater flexibility on service payment, following the shutdown of the sporting calendar — but subsequently ended B2B fees and allowed individual users to claim credits against payments (BTwatch, #311).
Partnerships
The UK's mobile network operators (MNO), including EE, began working with the Mobile Ecosystem Forum (MEF), the National Cyber Security Centre, and the financial services industry to address fraudulent SMS messages seeking to exploit the COVID‑19 crisis. The collaboration is targeting bogus texts designed to appear from a trusted sender and seeking to trick consumers into sending money or sharing their account details. It focuses on an MEF‑developed SMS SenderID Protection Registry that limits the ability of fraudsters to send such messages by checking whether the sender is the genuine party. An ongoing trial involving numerous government agencies and 14 banks, supported by EE and the UK's other MNOs (as well as various messaging platforms including BT's Smart Messaging Business service), is said to have resulted in a significant drop in fraudulent messages, including 70 COVID‑19 SMS scams.
BT could reportedly follow rival operator Telefónica UK (O2 UK) in cancelling its retail contract with Carphone Warehouse. According to The Telegraph, the operator is considering not renewing its contract later in 2020. As things stand, Carphone still has contracts with EE, Virgin Media, and Vodafone UK, as well as Vodafone sub‑brand Voxi and its own mobile virtual network operator iD Mobile (piggybacking on Three UK's network). However, it has indicated it wishes to change its relationship with mobile operators. It was reported in 2019 that EE, O2 UK, and Vodafone had agreed new terms with Carphone that removed strict sales targets the retailer had described as "unsustainable" (BTwatch, #304). EE and its two rivals are also embroiled in a legal dispute over the collapse of former Carphone rival Phones 4u (BTwatch, #279, #293, #299, #301, #304, and #311).
Products and services
Apple's latest smartphone, the iPhone SE, will be offered on BT mobile contracts. The new phone — dubbed an "affordable" addition to the market — was made available via BT Mobile and EE on 24‑month plans, priced at between £40‑ and £66‑a-month. Apple warned in February 2020 that the coronavirus pandemic would impact sales, but early signs suggested that the SE was selling well. BT Consumer has been working on its Apple offering in recent months, including with the provision of over‑the‑top, bundled services like Apple News and Apple TV (BTwatch, #307). BT Technology Chief Executive Howard Watson recently affirmed his belief in the consumer value of the iPhone brand, adding to industry expectations that the anticipated September 2020 launch of a 5G‑enabled iPhone will be a significant driver of 5G uptake (BTwatch, #306).
BT Enterprise
Products and services
BT Wholesale's (BTW) Broadband Availability Checker service was refreshed

with a focus on being more mobile-friendly. The tool is intended for network operators and internet service providers, but also used by consumers to check the capability of Openreach-based broadband lines. BTW's

Broadband Performance Test

has also been updated in line with the largely cosmetic refresh.
Openreach
Coronavirus response
Openreach is reportedly offering its communication provider clients and their small‑ and medium-size enterprise (SME) customers a range of measures to provide more flexibility during the COVID‑19 pandemic. ISPreview said it had received leaked information from an Openreach briefing in April 2020 informing internet service providers (ISP) of a number of options they can offer their SME customers (defined as having fewer than 250 employees and a turnover of less than £45m). Broadly speaking, these include giving ISPs the ability to waive certain charges by temporarily suspending services for SMEs and then re‑providing them at a later date for free or at a reduced rate, across a range of voice, broadband, and Ethernet products. ISPs were said to have informed Openreach that they expect up to 20% of their SME customers to take up the opportunity to temporarily cease and reconnect business voice and broadband services. Katie Milligan, Openreach's Managing Director of Customer Commercial & Proposition, told ISPreview that "we'll continue to review these measures with our customers as the situation evolves".
Contracts
A full‑fibre network deployed by Openreach to six primary schools in rural Leicestershire was credited with enabling remote working during the coronavirus quarantine period. The Learn Academies Trust was said to have received the largest single broadband grant under a nationwide scheme from the UK government's Department for Culture, Media & Sport, Openreach, and Leicestershire County Council. Residents living close to the schools have also received an uplift in broadband speed. The Council added that more schools across the county are due for an upgrade in the next phase of the scheme, which will begin later in 2020. Openreach claimed internet traffic had increased by more than 20% in the East Midlands region compared with before the introduction of the national lockdown. In August 2019, Leicestershire County Council announced a £2.7m extension to its Superfast Leicestershire programme with Openreach. The scheme, delivered in partnership with Openreach over the last six years, has now covered 96% of the county, rising to 99% in the city, with fibre broadband speeds of at least 24Mbps.