Nokia to become 5G infrastructure top dog as Huawei fades.
Virtualisation opportunities abound as BT and Nokia commit to expanding open RAN ecosystem, and imminent developments on the network edge are anticipated.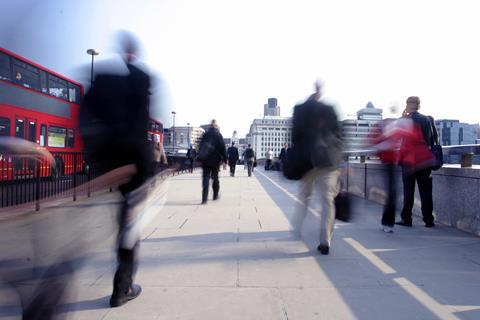 Nokia is set to become the largest infrastructure provider for BT Group in the wake of a new contract to deliver additional radio access equipment to the operator as it falls into line with government requirements on vendor security. The new deal will see Nokia provide kit for 5G deployments across the UK and dilute the presence of UK government-declared high risk vendor (HRV) Huawei Technologies. It may also see concentration of BT's pursuit of software-driven network infrastructure.
Nokia declared it will be "BT's largest equipment provider" as a result of the agreement. Although the partners did not provide official figures, press reports suggested that Nokia will now provide more than 60% of BT's 5G radio equipment in the wake of the deal.
News of Nokia's 5G lead will be unsurprising to followers of the TelcoTitans 5G Momentum Index for BT, which has seen the steady performance from the vendor maintained while others faltered, putting Nokia at the head of the pack long before the latest announcement, if only by default.
Nokia noted that the new contract will enable BT to meet the requirements of UK rules on the use of perceived HRVs, and the agreement will help BT continue its 5G rollout without risk of breaching the requirement that it ends 5G procurement from HRVs by the end of 2020.
Nokia is already present in the EE mobile radio access network in Greater London, the Midlands, and a number of rural locations, but will be extended to cover an additional 23 towns and cities. Unnamed sources in reports suggested Nokia's presence will reach 11,600 sites.
Of the 23 cities to see Nokia deployments, only three — Chesterfield, Hull, and Northampton — were part of the EE 5G footprint as of May 2020, suggesting the deal is more about maintaining the rollout and not replacing already-installed equipment, which will not need to be swapped out until 2027 under existing government rules.
All the gear…
Nokia is supplying its AirScale Single RAN product portfolio, which supports multiple network technologies, including 5G radio access network equipment and base stations, and is also said to be optimising EE's 2G and 4G networks. Backhaul connectivity will be provided through the Nokia Cell Site Gateway offering. Nokia's software will feature in BT's network evolution with the ng-Subscriber Data Management and NetAct management platforms layered on top of existing network architecture. The vendor will also have a role in network design and deployment intended to accelerate rollout.
BT may be looking to additional vendors as it continues to build its next-generation networks, with government pressure adding to an internal goal of developing a more diverse supply chain. Nokia, for example, is already benefiting from the UK's HRV restrictions in relation to Openreach's final mile network, as the access services business looks to Huawei alternatives, but is also being joined by ADTRAN, as part of a trinity of suppliers. The operator may take a similar approach to the RAN.
Wide open spaces
Another potentially significant partnership is on the development of the open RAN ecosystem.
Nokia is, when compared to Ericsson or Huawei, openly embracing the trend towards open RAN. It is a founding member of the Telecom Infra Project, a contributor to the O-RAN Alliance, and earlier in 2020 signed up as part of the Open RAN Policy Coalition to push development of the new technology architecture through political lobbying in the USA. It has also played a key role in delivering an open RAN environment for 4G services to Rakuten Mobile, with its hardware running software provided by open RAN developer Altiostar.
Through these research projects, commercial deployments, and lobbying efforts, the vendor is well-placed to support BT in introducing an open radio infrastructure. The planned BT–Nokia ecosystem development looks likely to have a place for an emerging BT 5G partner, Mavenir.
There is another major vendor crossing paths with Nokia as the open RAN ecosystem evolves, in the form of Microsoft. Through Microsoft Azure, the IT giant has been developing network edge computing capabilities and is pushing a "carrier-grade cloud". Microsoft is also involved in the US open RAN lobbying group, has made acquisitions supporting its capabilities in providing core virtualisation, and is examining ways to work with partners to foster open integration in the RAN.
Nokia and Microsoft are already collaborating on bringing together Azure cloud solutions with Nokia LTE/5G private wireless systems, with BT an early customer for integrated Azure and Nokia Nuage managed services. With hints emerging from BT that major developments are set to be announced on edge computing in the coming days, an escalation of the three partners' collaboration may be on the cards.
A Lundmark deal
The big guns were out when heralding the new agreement, with BT Group CEO Philip Jansen and Nokia's new President & CEO Pekka Lundmark cited welcoming the agreement in enthusiastic, if generic, supporting quotes.
While the two partners have been working together for decades in one form or another, and the trials of Nokia 5G equipment have been conducted over many years (going back as far as 2016 with lab collaboration, and building from there — BTwatch, #279, #294, and #304), the signing of the deal can be viewed as an important early success for Lundmark. He is in the initial weeks of his tenure and attempting to rebuild the momentum of a vendor that has staggered through the integration of Alcatel-Lucent, and is widely perceived to have failed to take full advantage of the rise of 5G demand.
Nokia has in recent quarters endeavoured to make its 5G kit a more cost-efficient proposition for customers, and the BT deal will provide a useful fillip at the beginning of Lundmark's work to rejuvenate the vendor.

Neal Doran is a Senior Analyst for TelcoTitans. Neal's industry knowledge and experience as a telecoms analyst and writer spans three decades, and he has been a key part of TelcoTitan's Editorial team since 2001.