Airtel CIO Harmeen Mehta bringing even greater AI advocacy and a 'big tech' frame of mind to BT's new Digital division.
Philip Jansen looking at bigger picture beyond fibre rollout as he sees Group's future in delivering a UK platform for software-defined services.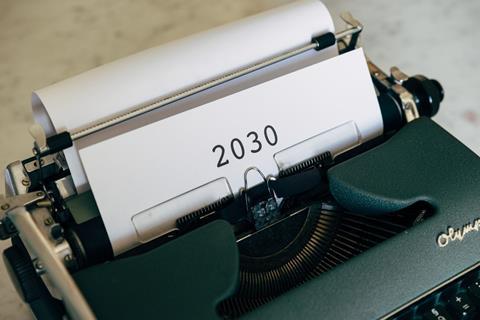 BT Group is to create a new division, BT Digital, which will take charge of innovation and the development of new technology-based opportunities for the telco.
The new Digital division will come into being from the beginning of the FY21–22 financial year in April, and will focus on "development and rapid delivery"of new digital products and platforms, with healthcare and data services highlighted as areas of interest.
Leading the new division, Harmeen Mehta is taking on the newly created role of Chief Digital & Innovation Officer, and will be a member of the Group Executive Committee, reporting directly to Chief Executive Philip Jansen. Mehta joins from Bharti Airtel, where she was Global Chief Information Officer for six years.
After previously adopting the industry trend of bringing together the roles of the Chief Technology Officer and Chief Information Officer, Howard Watson is reverting to a dedicated CTO role. His focus is now on converged networks and services platforms, overseeing network strategy and transformation.
Mehta is expected to "work closely" with Watson, as well as the Group CEO and the heads of the customer facing units (CFU). She will be accountable for IT, digital innovation, Group business transformation, and data and product strategy.
Mehta was responsible for cloud and security businesses at Airtel, in addition to the Group CIO role. However, in the new BT management team, oversight of cyber and information security across BT infrastructure will remain with Watson.
More than a reshuffle as Jansen looks beyond infrastructure
Jansen, in typically ebullient style, described the latest changes as "more than a leadership announcement" and instead as an "important statement of intent". He also underlined a willingness to embrace AI and machine learning solutions among customers as a driver of the creation of the division.
Jansen further indicated that the new division will be looking to build partnerships with "leading innovators"as the Group aims to commercialise new technology as quickly as possible.
The structural overhaul news came as Jansen warned that the COVID-19 pandemic has exacerbated the risks of a digital divide in the UK, and signalled the importance of looking beyond the essential, ubiquitous deployment of fibre-based infrastructure, and thinking about the transformational services that can be delivered on a new platform.
Just ahead of the BT Digital unveiling, Jansen had participated in an online CBI discussion of business trends and talked up Ambition 2030, a new BT initiative intended to foster digitalisation across the operator and its product and services portfolio, and leverage the planned investment in converged network infrastructure. This appears to link intrinsically with the creation of Digital, with Jansen highlighting on the call the importance of looking beyond the universal deployment of the next-generation of networks and towards the adoption of a digital portfolio that can be delivered across the BT customer base of consumers, enterprises, public sector organisations, and multi-national corporations.
" [Ambition 2030] has three pillars. The first one is deliver the foundations for the company, modernising and reinventing BT from within. The second part is building the digital infrastructure. I've made a massive assumption that we're going to spend about £20bn in the next four or five years building the digital infrastructure and all we need to do on that is make fair returns on the infrastructure side… The next stage is making the most of what that technology and infrastructure brings and it's all about software and digital activity and the services we can deliver. "

Jansen.
Going Mehta
Mehta comes to BT with considerable experience and an equally strong reputation. A self-professed "workaholic", she won TM Forum's CIO of the Year award in 2018, and was presented with the MIT Sloan CIO Leadership Award in the same year, reflecting her work bringing cultural change while overhauling the operator's networks and adopting agile software-based models.
In interviews and presentations, Mehta hits many of the familiar notes currently linked to telco transformation — stressing the importance of creating digital platforms and placing customer experience at the core of technology. She also emphasises that internal change is instrumental in enabling transformation for customers. This entails getting the whole company on board, with functions including finance, back-end operations, and staff engagement fully digitalised. Speaking to TM Forum's InForm website, she said that a "large part of your transformation has to be internally focused and hence very inwardly led. The major part of that is the network transformation to a digitally enabled network".
Mehta has expressed consistent enthusiasm for being disruptive in the telco sector. She has been working to overhaul business and operational support systems that are at the core of telco offerings, to make them better suited to digital services, having claimed that by the mid-2020s any operator trying to use traditional BSS/OSS would be "dead in the water".
" Digitally enabled services require agility, fast time to market, and disruptive thinking, which means that you have to break a model apart in order to create a new one. "

Mehta.
Since her career first gathered steam, working in IT leadership roles in the aviation and financial services industries, Mehta has been an early adopter and keen advocate of AI as a driver of transformation. She has highlighted the value of AI and machine learning for telcos, enabling the use of the bottomless pool of customer data to go beyond analytics and to provide useable intelligence on customer needs.
Moving from the complicated and emerging Indian market to a UK-focused business will present new types of challenge for Mehta, but the customer-focus is likely to remain. She has previously noted the challenge of working in a country with the highest cost of spectrum but the lowest prices for mobile data, which may provide useful experience in the UK where spectrum may be more readily available, but where competition keeps margins thin.
Insourcing and acqui-hiring may further strengthen BT bonds with India
Mehta has also highlighted the importance of insourcing in her success at Airtel, which may see BT continue to build its operation in India. The Group has a longstanding presence in the country and, as CTO Watson has previously indicated, the telco would prefer to build its own workforce in the subcontinent than continue to rely on partners (BTwatch, #294). In building a CIO team, Mehta has favoured bringing in expertise from big technology companies and traditional IT giants rather than relying on telco experience.
During her tenure, Airtel was seen to pursue an "acqui-hire" approach to bringing in new skills, which could be a new habit for BT, and one that the newly-created Technology Advisory Board (TAB) appears well-placed to support (see below).
As might be expected for a position of its significance, developed despite the current pandemic complications, the appointment of Mehta appears to have been some time in the finalising. In welcoming her arrival, BT Group Human Resources Director Alison Wilcox talked in a LinkedIn post of already having worked with Mehta for several months. In response, Mehta expressed enthusiasm for officially joining the BT team, while exclaiming there is "lots to be done!".
Put it on the TAB
The Digital division will be supported by a panel of external advisors that come with a range of commercial, academic and venture experience and are expected to provide "insight, provocation, and external perspective".
Meeting three times a year, the TAB will focus on emerging technologies and trends, and help develop new propositions and identify new opportunities for the Group. The skills contained within the board suggest BT may be preparing for a more acquisitive future and moving beyond its traditional research approach within the environs of Adastral Park, embracing more commercial startup collaboration, as already seen among its larger European peers.
The TAB initially consists of:
Daniela Rus, a roboticist at the Massachusetts Institute of Technology, where she is Director of the Computer Science and Artificial Intelligence Laboratory. Rus anticipates a future where robots are "so integrated in the fabric of human life that they become as common as smartphones are today".
Dame Wendy Hall, Regius Professor of Computer Science and the Executive Director of the Web Science Institute at the University of Southampton. Hall is also the UK government's "Skills Champion"for AI, and previously co-chaired the government's 2017 AI Review.
Steve King, founder and Chief Executive of Black Swan Data, a tech startup using big data in areas including predicting consumer behaviour for the retail and aviation sectors.
Shweta Sharma, an advisor to technology brands, with experience in working with and mentoring startups through several years as an advisor to the Microsoft Ventures accelerator, and as a mentor with Acension Ventures.
Mike Young, Group CIO at utility group Centrica. Young previously held senior executive posts at Japanese ad firm Dentsu, and the Post Office. He is also a BT Global Services alumni, as a former Vice-President helping oversee the Major Programme Practice in 2007-2008 — a time when the division was doubling down on huge public sector contracts linked to the NHS, which resulted in massive write-offs and setbacks for the division that are arguably still reverberating as BT Global continues its latest transformation.
John Stecher, CTO at private equity firm Blackstone. Stecher is also a former senior technologist at Barclays and Goldman Sachs.
Sherman thanked
The reorganisation of management also saw the departure from BT of Chief Strategy and Transformation Officer Michael Sherman. Sherman was credited with a major role in resetting BT culture over the past three years and was thanked for his contribution, although his inclusion in the release appeared almost an afterthought.
After a slow start, Sherman had appeared to be making an impact on Group strategy with an emphasis on putting the adoption of AI at the core of his Simplify transformation programme (BTwatch, passim).
The tone of the announcement suggested it was "mission accomplished", with the creation of the new division seen as the culmination of a key stage of the strategic reset within the Group. Sherman's responsibilities are being split up with product strategy, business transformation, data and AI coming under the remit of the new Digital division. Corporate strategy will be overseen by Group Chief Financial Officer Simon Lowth (who appeared to have had this responsibility prior to Sherman's arrival — BTwatch, #302).
It is not clear whether Sherman was offered another role as the re-org was instigated, or elected to depart before details were finalised. Arguably, he lasted longer than might have been expected with the Group, having been appointed at the tail end of the Gavin Patterson regime, and arriving at his desk in May 2018 to find a new boss with his own ideas in the top job. As such, his work in changing the operating environment within the Group, and challenging traditional management mindsets, may help Mehta move more quickly with implementation of more structural reinvigorating of the telco.
It may be worth noting that ahead of the appointment of a Group CIO and the creation of a new Digital division, a likely internal candidate for the role and another key figure in the past three years transformation efforts — Rachel Higham, Managing Director of IT — had left the Group to become CIO at advertising firm WPP.

Neal Doran is a Senior Analyst for TelcoTitans. Neal's industry knowledge and experience as a telecoms analyst and writer spans three decades, and he has been a key part of TelcoTitan's Editorial team since 2001.