Watson concluded the BT Technology Briefing event by providing an insight into BT Technology's ten-year vision, and how the operator would evolve to meet the changing demands of the communications market.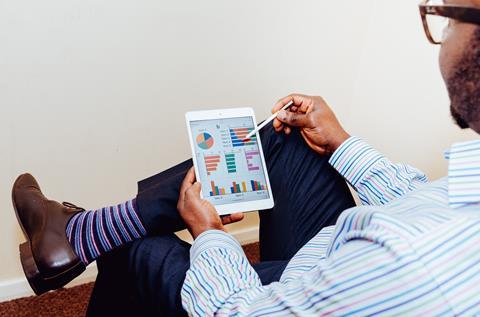 As would be expected, connectivity is at the core of future BT; it is "bread and butter", according to Watson. However, Technology is proceeding on the basis that the evolved converged network that the division is creating will provide new opportunities for BT to develop new business models, leveraging the capabilities of the cloud-native infrastructure.
Connectivity-as-a-service. The foundation, as ever would be the network, with BT envisaging its converged photonic core infrastructure delivering Quantum Key -secured connectivity, and supporting technology such as telemetry, and a plethora of 5G-enabled connectivity-based applications
Trust-as-a-service. BT is aiming to become a trusted partner for data management, "treating it as an extension of our own". Again, BT's security strengths are expected to support this positioning, which will also see the operator make use of blockchain technology.
Actionable insight-as-a-service. While BT is anticipating becoming a trusted handler of customer data, it is also aiming to curate data to provide useable information for customers through applications or application programing interfaces. BT sees opportunities in health and monitoring, cyber-analytics, data hub-based distribution, and IoT.
Productivity-as-a-service. BT expects the evolution of its network to enable the creation of new applications and services from its virtualised and componentised systems. This in turn is expected to create new business models with fraud analysis, services in the home, and analytics and optimisation related to field-force operations highlighted.
Going beyond bread and butter, but proof to be in pudding
The anticipated new opportunities outlined in Watson's view of BT in ten years' time fit the wider expectations for development of the communications market and, as such, come with the usual risks.
Beyond provisioning the relentless demand for connectivity and bandwidth, and perhaps the most closely related services such as network security, it is not certain that BT will be able to position itself effectively as a trusted gateway for managing data or provide innovative services that can be built on such data. Managing this uncertainty, however, may go beyond the remit of BT Technology, which is focused on creating the capabilities and providing customer-facing divisions with the opportunity to use them.
Success may, therefore, be dependent on the development of effective relationships between the technologists and the commercial side of the business. Throughout the presentation, BT Technology attempted to underline the collaborative relationships that it has with the other lines-of-business, which at least indicates that the division is aware of the challenges ahead.
Towards the end of the event, Watson struck a note of optimism when he discussed the challenge of competing with the FAANGs (Facebook, Amazon, Apple, Netflix, and Google) in digital markets, by suggesting that the UK's new government and proposed plans for the economy after the exit from the European Union could create opportunities for BT to take a lead in the country.
"[As] the political environment in the UK changes over the next few months, I think that could absolutely create opportunities where we could do things for the nation, and customers in the nation, which are unique and rely on our true local presence to create capability that can generate sources of income there, and that's what we're focused on looking for."

– Watson.
No unicorns, yet
After talking up its position as the third-largest investor in research and development in the UK, BT Technology was asked why this had not recently resulted in any high-profile spin-offs in the latest hot technology fields. Watson identified G.fast as an area where BT internal research had made a material difference to global use cases and standards, but maintained that the focus of research does tend to be on developments for internal use that become part of broader service offerings. AI research was highlighted as providing Openreach with new tools that are enhancing efficiency and productivity.
The future may be a different matter, however, and Watson suggested that "you will see us thinking more in Adastral Park about creating new opportunities for telcos in other adjacent markets" in the future, although the focus will remain on internal use cases.
Near and far research priorities
Watson discussed the current areas of focus within BT Technology's research department at Adastral Park.
The more immediate priorities have been set out before, and are well established as part of the Group's transformation plans. Beyond these, the attention of researchers appears to be shared among developments that could be considered either theoretical or practical.
BT Technology's research and development focus

Near-term projects

Longer term projects

Source: BT.

Cloud-native network research in pursuit of a self-optimising 'zero‑touch' network (see separate report and BTwatch, #305, passim).

Developing Ultra MIMO technology to enable greater spectrum reuse and boost base station capacity. The technology is expected to offer a tenfold increase on current levels of MIMO capability over the next five‑to‑seven years.

Quantum Key Distribution for the development of highly secure infrastructure for fields including finance and life sciences (BTwatch, #255, #270, #297, passim).

Fundamental physics research is being undertaken to find ways to unlock a substantial improvement in network capacity through its application to network transmitters, receivers and platform technology.

Immersive content such as AR, VR and 360˚ video, with a focus on applications for BT Sport (BTwatch, #278, #286,#294, passim).

Innovative civil engineering projects on behalf of Openreach. BT Technology is examining applications of robotics to minimise the need for more intrusive civil engineering in network deployment and maintenance.

Cybersecurity operations research backing the development of a network of global centres and a focus on early threat detection (BTwatch, #305, passim).

Connectivity and security for the "Instrumented world". Tracking and developing emerging use cases for IoT in key industry verticals.