Virgin Media to end MVNO agreement with BT Enterprise, as Vodafone UK swoops.
Liberty Global CEO ominously described current £200m‑a‑year deal with BT as "big number", but BT unwilling to accommodate new demands to maintain contract.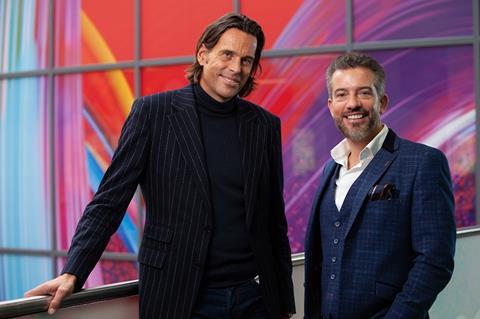 Virgin Media confirmed that it had signed a new mobile virtual network operator (MVNO) agreement with Vodafone UK, thereby ending its wholesale agreement to use the EE network.
The current deal is managed by BT Enterprise, and is set to end in late‑2021, and was signed in the early days of BT's ownership of EE (BTwatch, #283). The contract switch will see the transfer of around three million Virgin Mobile customers onto Vodafone's network over the course of 2021–22.
No financial details were provided by Virgin Media or Vodafone about their five‑year contract. However, a source "close to BT" reportedly said the incumbent was not prepared to offer Virgin Media the mix of technology and data it wanted at the price it was willing to pay.
Both Virgin Mobile and Virgin Media Business will access wholesale voice and data capacity from Vodafone UK, and Virgin Media apparently need not wait until the 2021–2022 migration is complete before offering its customers 5G services using the Vodafone network. Existing MVNO terms with BT Enterprise do not cover the next-generation technology and Virgin Mobile 5G, using Vodafone's 5G assets, is slated to launch before the customer transition takes place. No specific date was mentioned, however.
The writing had perhaps been on the wall for BT's MVNO relationship with Virgin Media. At the time of the switch, newspaper the Daily Telegraph highlighted that Mike Fries, Chief Executive of US-headquartered Liberty Global — Virgin Media's parent company — had noted in September 2019 that Virgin Mobile represented a significant slice of profits for BT. "We pay them something like £200m [a year], which goes straight to the EBITDA [earnings before interest, tax, depreciation, and amortisation] line", he said. "It's a big number for BT."
Unreported, though, were preceding comments from Fries where he highlighted the strength of the MVNO arrangement from a Virgin Media perspective. Fries said that Virgin Media had control of its own core, and the customer relationship, and was making a 40% margin. He acknowledged that the agreement with BT did not cover 5G, which he described as a problem "for three‑to‑five years down the line". This would, though, appear to support suggestions that a BT reluctance to do a deal on 5G for 2022 onwards may have been a deciding factor in the switch.
Brave BT face
BT maintained that Virgin Media was still a "highly valued customer", referencing a history stretching back 20 years, and reiterated that current arrangements would last into 2022.
The loss of the contract is still a blow for Enterprise, which is struggling for growth as the decline of traditional services outstrips uptick in new-wave offerings, and it is still dealing with major contract losses in the UK public sector (see separate report). Nevertheless, it may prove that the contract was not as profitable for the operator as has been suggested by Virgin Media. Further, with EE effectively stepping away from a meaningful presence in the MVNO sector through loss of the deal, it may provide the Group with ongoing opportunities to differentiate itself from competitors, particularly converged players such as Virgin Media, through the anticipated merits of its 5G network rollout, and existing strengths in 4G.
Virgin cat among M&A pigeons
One further possible development, arguably made more likely by the new MVNO switcheroo, is a Virgin Media–Vodafone UK merger. It is perhaps noteworthy that a "complementary and extensive wholesale agreement", in relation to the supply of network services by Virgin Media Business to Vodafone, was struck in parallel with the headline MVNO deal, and Liberty Global's Fries has suggested there could be strategic merit and considerable synergies from the acquisition of a mobile network operator.