"Enhanced" terms for a site services deal in place until at least 2031 will support EE's 5G upgrade in key areas.
Cellnex asserting its pro‑competitive credentials as it slams the CMA for overstepping its remit in questioning the InfraCo's planned acquisition of CK Hutchison's UK towers.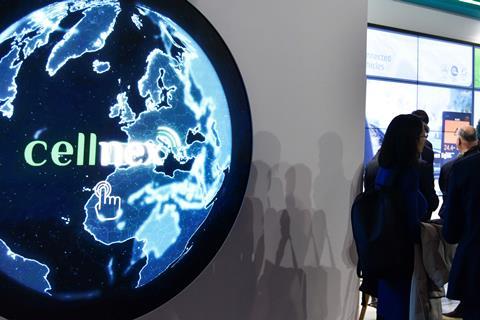 Cellnex and BT Group signed an extension to an existing ten‑year Master Site Services Agreement in February 2022. The renewed "multi‑decade partnership" could see Cellnex provide access to additional infrastructure to BT beyond 2030.
The initial site share agreement with BT was initially signed with Arqiva prior to the completion of its acquisition by Cellnex in 2020. In its Annual Report for that year, Arqiva said that the contract would see it provide around 1,200 sites for EE, and noted that in doing so it would support the rollout of the Emergency Services Network, which is to be provided by the mobile operator.
The original ten‑year agreement included the option of two further extensions of one year each. The infrastructure company anticipated additional installation and upgrade fees would flow as part of the EE 5G rollout.
Further details on the potential renewal periods and contract value have not been provided for the revised deal, although the renewal option is said to be on "an all or nothing basis", which is described as proving certainty for both parties.
Cellnex showing it can play nicely with others, while slamming CMA
The Cellnex announcement comes against a background of ongoing consideration of the state of the competitive environment in the UK communications infrastructure market. The Competition and Markets Authority (CMA) is reviewing the proposed Cellnex acquisition of CK Hutchison infrastructure assets in the country, and has raised concerns on potential restrictions of wholesale access to independent wireless infrastructure should Cellnex become an overwhelmingly dominant player in the market.
Since the CMA outlined its reservations about the acquisition, Cellnex and CK Hutchison have posted strong objections to the reasoning behind the initial CMA report describing its findings as "irrational", "misguided" and venturing into industrial policy in a way that "is not only an inappropriate extension of its remit but also entirely misconceived". CK Hutchison has also attempted to minimise previously stated objections from several market stakeholders and observers that submitted responses to the CMA request for inputs, suggesting they were acting in self‑interest and to disrupt competition rather than protect it.
BT making the most of the situation
Furthermore, both parties have also asserted to the CMA that they have been led to believe that BT Group no longer has objections to the proposals, although BT has not commented publicly on this third‑party interpretation of its stance and has not responded to TelcoTitans requests for clarification.
In the absence of a BT public response, this latest site service agreement, albeit one which is just a reworking of an existing long‑term arrangement, could perhaps be seen as demonstrating that BT remains willing to look at long‑term projects in conjunction with Cellnex, or at least wring whatever concessions it can out of the InfraCo. BT Chief Technology Officer Howard Watson issued a largely neutral statement to accompany the deal news, espousing BT's long‑term ambitions for service leadership, although he did note that the revised deal provided "enhanced terms" linked to critical EE infrastructure.
Cellnex Chief Executive Tobias Martinez was more pointedly exuberant about the deal, positioning it as a symbol of his company's competitive instincts, while delivering another not‑so‑subtle rebuttal of the CMA's views on the infrastructure market. Despite the lack of new detail linked to the deal, Martinez said that the agreement "provides long term visibility to both our industrial activity, as well as the financial flows linked to the latter".
"Our growth project is predicated on being a pro-competitive actor for the industry" he commented, "in addition to sharing our infrastructure portfolio with our customers, we also share our capabilities with them, thereby becoming a valuable partner to help them achieve their targets".
Martinez also used the UK government's magic words for any infrastructure project with public interest aspirations, when describing his business's ambitions as "to help the levelling up" of the country. The CMA is accepting responses to its review until 7 March 2022, so it may be some time before it can be determined if they have done the trick.

Neal Doran is a Senior Analyst for TelcoTitans. Neal's industry knowledge and experience as a telecoms analyst and writer spans three decades, and he has been a key part of TelcoTitan's Editorial team since 2001.