Two companies working within Broadband Forum to help define standardised and open interfaces to support legacy assets as operators embark on SDN migration.
Fisher pointedly remarks that network and technology investment cycles are typically between seven and twelve years.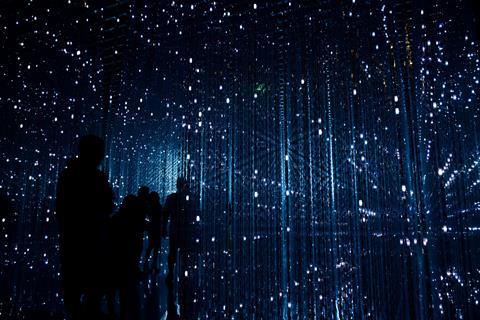 BT and STL, in a joint presentation hosted by BT's Innovation Martlesham tech cluster in June, revealed another aspect of their "strategic collaboration" announced in April 2021.
BT is working with the India-based digital integrator under the auspices of the Broadband Forum (BBF) to help define standardised and open interfaces as part of a software-defined, next-generation access network (NGAN).
Their focus area is telemetry data, and putting standardised interfaces in place that can leverage legacy network assets as operators migrate to a disaggregated and software-defined network (SDN) in the 'last mile'.
"There is still a long way to go", said Saurabh Chattopadhyay, Head of Engineering, Access Solutions, at STL. Chattopadhyay maintained that the joint BBF work with BT was well worth the effort, however, since developing an automation capability around telemetry information — as operators migrate to an SDN NGAN — was an important way to lower total cost of ownership (TCO) and allow greater agility and flexibility in the provision of new services.
The aim, he emphasised, was to allow operators a "seamless upgrade" to the new architecture.
Can't forget about legacy
Simon Fisher, Principal Architect, Access, at BT Networks — not surprisingly, perhaps — was in full agreement with Chattopadhyay on the need to squeeze the most out of legacy networks as operators migrate towards SDN and associated disaggregation of hardware and software.
"SDN pace will be gradual and determined by the need to exploit legacy equipment and typical network and technology investment cycles, which, realistically, are anywhere between seven and twelve years", he said.
" The vast majority of operators' investment at this point [in the local exchange] will be on [legacy] chassis-based hardware, and the move to that disaggregated leaf-spine-leaf type of architecture is a fairly recent thing. It presents to the operator a complex journey of migration. It's like trying to change the wings of an aircraft while still in flight. Realistically, the migration is going to be measured in years, not months. "

Fisher.
Fisher nonetheless confessed to being excited about a new world of "closed loop automation", where the network essentially looks after itself, to drive down operational expenditure and lower TCO. Breaking free from supplier lock-ins and shifting to cheaper, commodity hardware was another happy SDN prospect flagged by Fisher.
Putting in place a next-generation operations support system (OSS) orchestration layer, "which effectively removes the need for multiple bespoke element managers, and therefore removes the need for OSSs to have any knowledge of hardware components and transmission technologies that lie beneath them", seemed to be the NGAN endgame for Fisher.
He warned, however, that the orchestration layer needed to be made of software functions that can be swapped out just as easily as hardware to avoid "software supplier lock ins".

Ken has been writing about developments in the fixed and mobile markets for over twenty years. He has been a contributor to TelcoTitans since 2015.