BT's FY20-21 ultrafast rollout target down to ten million from twelve million, but full fibre to the fore.
Government distaste for G.fast appears a crucial element of BT's decision.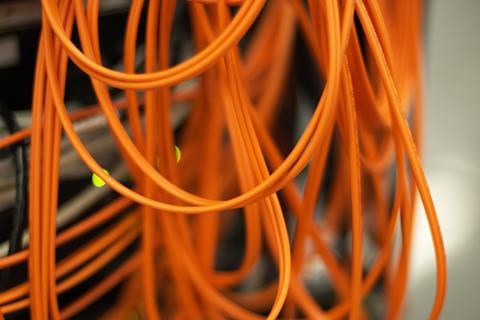 As new Chief Executive Philip Jansen reported on BT Group's full-year results for FY18-19, he was able to highlight a commitment from Openreach to increase the target for sites passed with its fibre-to-the-premise (FTTP) network by end-March 2021 to four million from three million. The new target comes as the access services business continues to strengthen its weekly run-rate on FTTP rollout, and finds it can continue to expand this while keeping costs within the lower levels of the anticipated £300-£400 envelope per-premise passed.
However, the increase in the target for FTTP masked an overall retreat on BT's plans to deliver ultrafast services to the UK by the end of the next financial year. BTwatch had previously noted the decision by BT to scale-back its G.fast ambitions to 5.7 million premises, but, at the time that this was reported, it was unclear as to what extent an increase in FTTP ambition would cover the re-duction (BTwatch, #298). BT has now confirmed that its target for March-2021 (itself arguably some-thing of a slip from 'by 2020') is ten million premises passed, including the four million FTTP footprint. The change in approach, and scaling back of G.fast ambition, was said to be a response to regulatory and govern-ment expectations of a 'full-fibre' approach to ultrafast services, and an unwillingness to engage with a "technology approach to ultrafast deployment".
The step back in overall ambi-tion may also be helping BT to manage the capital expenditure (capex) element of its rollout plans, with budgets that would have included covering an additional two million premises with G.fast now free for reallo-cation to FTTP development. Lowth, however, indicated that increasing the target to four million would nonethe-less be accompanied by a £100m per-annum in additional capex.
Opportunity to move fast by the mid-20s
BT said that it was increasing its target for ultrafast homes passed by 2025 to 15 million from ten million, as long as investment conditions are right.
While this appears a significant jump, it is better to be consid-ered as an increase in confidence. The caveat of needing a conducive regulatory environment has always been linked to BT Group's fibre ambitions, and, previously, it has stated that "significantly more" than the initially-flagged ten million could be reached if it was supported by government.
It appears that the latest evolution of the Ofcom stance on a 'fair bet' has enabled the telco to put a clear-er number on the potential expansion, a commitment that is likely to be welcomed by government, and may help nudge the regulator along the path of supporting Openreach investment. However, Ofcom had a rather cool re-sponse to the BT declaration, describing the plans as "vague", and asking for more de-tail from Openreach (see separate report).
Selley calls for more government support in fibre rollout
As well as an amenable regulatory environment, Openreach and BT are hop-ing for more practical support from government to accelerate the full-fibre rollout towards the 15 million premises aspiration.
Speaking at June 2019's Connected Britain 2019 event, Openreach's Chief Execu-tive, Clive Selley reiterated Openreach's view that easier access to buildings, particularly blocks of flats, would be welcomed, as would a faster and simpler process for securing the right to do street works and deploy traffic management processes.
Another particular bug bear for Selley is the "Cumulo tax", the property-related business rate that applies to infrastructure including fibre-based as-sets.
"I find it bizarre that, at a time when all of us are rallying to the cause of delivering full fibre to the UK, we are subject to a tax that explicitly penalises people who do this work at scale. "

– Selley.
What now for G.fast?
The commitment to 15 million premises passed with FTTP appears to be another nail in the coffin of G.fast, as it is likely that this will be achievable only through overbuilding in areas where the copper technology has already been rolled out.
BT Group has indicated to BTwatch that it remains reluctant to overbuild fibre where G.fast is already present, but it also seems likely that pursuing a fibre-first strategy will make this something of an inevitability.
Again, this makes sense, particularly considering commitments for a full-fibre infrastructure by 2033 (BTwatch, #297, #303). While G.fast was never entirely suited as a long-term strategic solution to future connectivity, it has had tactical merit as a way of bringing ultrafast speeds to areas where there is pent-up demand, and as a po-tential weapon to counter full-fibre investment in secondary cities targeted by rivals. These, though, may be bat-tles that BT and Openreach are now willing to lose in order to win the wider fibre war.
One conundrum that the Group may be facing, and perhaps a glimmer of hope for its partners in G.fast technology provision, is the expectations of a rapid rollout of 5G services. Among the challenges of delivering next-generation enhanced mobile broadband will be sufficiency of backhaul capability, an area where G.fast may be able to alleviate pressure quickly (a case study put forward by BT G.fast research partner ADTRAN – BTwatch, #289).
In the short to mid-term, Openreach is still committed to a substantial G.fast footprint, and new products and services for the technology (which features substantially in the volume deals for discounted superfast connectivity signed by Openreach's largest communication provider customers), are still being rolled out (see separate report).