BT Sport Monthly Pass competes with Sky Sports offering.
4K UHD HDR channel BT Sport Ultimate gets expansion.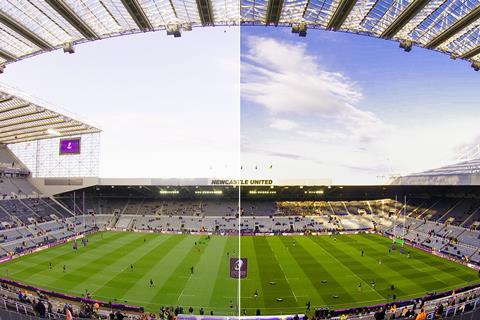 BT Consumer launched the BT Sport Monthly Pass, which provides access to BT Sport channels for £25 per month, with just a one‑month notice period. Introduction of this pass enables customers without a BT broadband package to watch sport on console, mobile, and smart TV with minimal commitment and supporting 4K higher-definition. BT Broadband customers have the option of a £10‑a‑month BT Sport add‑on to their existing package but this potentially includes a lengthy additional contractual commitment. BT Mobile, EE and Plusnet contracted subscribers having various free and paid app-oriented options.
While still somewhat restricted as an app‑based service, even if streamed to a smart television, the price of the new Monthly Pass offering compares slightly favourably to the cost of subscribing to BT Sport on the Sky TV platform, which is charged at around £30 per-month. Sky offers its competing Sky Sports Pass accessed through its Now TV streaming service, priced from £5.99 per-day to £20 per-month (and which can also be found heavily discounted). Until now, BT has been wedded obstinately to lengthy contractual lock-ins for BT Sport, and still appears to see the proposition foremost as a customer acquisition and retention tool across its own consumer brands. It has also refrained from aggressive or creative un-bundling and promotion, whether around pricing, specific sports (or even teams), or greater flexibility; all approaches that Sky has been now been actively pursuing for several years.
BT Sport Ultimate offering
BT Sport expanded its 4K ultra‑high‑definition (UHD) high dynamic range (HDR) service to more devices after a successful trial on Android and iOS devices earlier this year. BT Sport Ultimate, which replaced BT Sport 4K UHD in mid‑2019 (BTwatch, #306), is now available on select games consoles, smart TVs, and streaming devices. The service is being offered to EE and BT TV pay‑monthly customers for an additional £5 per-month.