Simplified systems are bringing efficiency but lower trading giving an unwanted helping hand.
Capex rising, but a sharp decline is anticipated with copper switch‑off.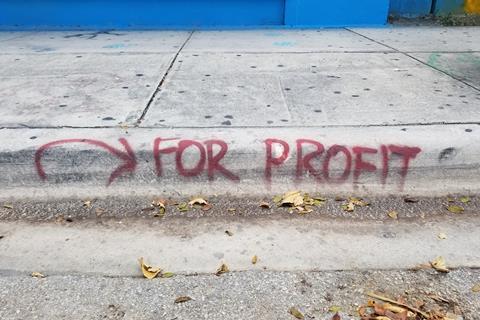 BT declared some success in ongoing cost transformation projects, with a target of achieving £1bn in annualised savings by 31 March 2023. The operator reported £352m in operating expenses (opex) savings during H1, at a cost of £163m.
Three key ideas were reiterated by management during the presentation that underpinned these savings:
Simplification.
Automation.
Modernisation.
The Group's organisation, systems, and product portfolio are all undergoing simplification programmes. A more modular IT structure is being adopted through work with (undisclosed) partners, and internal management is being consolidated. Ongoing overhauling of procurement and supply chain functions was flagged, with the adoption of digital tools to simplify buying processes highlighted (although BT procurement plans, including a new Dublin HQ, are seeing some resistance from white collar union Prospect — see separate report).
BT is also aiming to introduce a standard set of terms for redundancy across BT, Openreach, Plusnet, and EE. With pressure for headcount costs building among investors, this could be seen as a move to facilitate a more straightforward process of job cuts, but has resulted in the Communications Workers Union rallying for industrial action (see separate report).
Slower trading keeps costs down, but a bounce‑back could spark a hike
Another key element of the cost reduction links to the slowing of trading activity seen across the Group, causing lower spend on delivery of products and services for new contracts, and reduced commission on sales incurred by BT. Refunds in relation to COVID‑19‑impacted sports rights were also received during H1, somewhat offsetting TV programme rights charges for the period, but that mitigating source of income is said to have run dry.
Jansen noted that should the UK and global economy recover, there will be "some kickback from a COVID‑19 bounce‑back" in terms of cost increases. However, he appeared sceptical that this recovery would emerge this FY, and FY21–22 was a more likely timeframe for signs of economic renewal to emerge, as well as the prospect of spend to, in turn, unleash new streams of revenue.
Next‑generation networks fuel investment
Once again, with eyes on the long‑term prize, capital expenditure (capex) continued to rise in H1 as network investment continued, despite pandemic obstacles.
Cash capex was up a modest 1% in H1, but reported capex saw a 5%‑increase, to £1.97bn. This was driven by a 9%‑jump in network spend, to reach £1.1bn.
Customer‑driven capex was £455m, marking a significant decline from £494m, and reflecting the drop in business across the Group.
Contributing to the overall transformation effort, £364m was invested in systems and IT for the period, compared to £357m a year earlier.
The outlook for capex for the year remains between £4bn and £4.3bn, with the pinnacle in spending yet to come. As the fibre rollout ramps up there are expectations it will reach £4.5bn–£4.6bn at the height of the fibre rollout.
Keeping quiet on long‑term capex declines
While capex will potentially peak north of £4.5bn, the longer term picture sees a decline in the need for network investment once fibre fully replaces copper, deployment and provisioning costs drop away, and maintenance charges fall for the more modern, more robust technology. However BT management are currently lobbying Ofcom with an emphasis on the high costs and considerable risks around the fibre rollout, in pursuit of agreement on a "fair bet" — and were at pains to emphasise that this lower capex bill will not be a benefit to the Group for some years to come.
Capex is expected to build towards a peak in 2025, although there will be "some mitigation" in that time period as spending related to FTTC slows, but the major benefits are a little further down the line. Lowth said that by the end of the rollout programme capex will "drop really very sharply", adding that "of course" there will be significantly lower maintenance costs associated with the new infrastructure.
Jansen, on this occasion, was the cautious voice on these benefits. While he described the fibre deployment as a "really happy path for us to go down", with a "great investment case", he did stress the nearer‑term pain as well as the long‑term gain.
"We're going to have to run two networks for at least a decade, if not a bit more. And that's costly… but there's no question if the fair bet is in the right place over the long term — and I'm talking ten to twenty years — it's going to be a good outcome. "

— Jansen.
BT guidance, FY20–21
H1 FY19–20
H1 FY20–21
Change
Note: * Before depreciation, amortisation, and "specific items".
Source: BT.
Group opex *

£7,490m

£6,886m

-8.1%

Product costs and sales commissions

£2,154m

£1,977m

-8.2%

Payments to telecoms operators

£927m

£793m

-14.5%

Property and energy costs

£493m

£505m

2.4%

Network operating and IT costs

£440m

£453m

3.0%

TV programme rights charges

£437m

£335m

-23.3%

Provision and Installation

£306m

£267m

-12.7%

Marketing and sales

£147m

£127m

-13.6%

Other operating costs

£297m

£253m

-14.8%

Group net labour costs

£2,395m

£2,285m

-4.6%

Group cash capex

£2,063m

£2,085m

1.1%

Consumer

£455m

£505m

11.0%

Enterprise

£229m

£229m

–

Global

£96m

£81m

-15.6%

Openreach

£1,015m

£1,072m

5.6%
[Further reference: Half year to 30 September 2020, and associated documentation and presentation — BT, 29 October 2020.]
BT Group Q2 FY20–21
1

2

Currently reading

BT spend: opex coming down, capex still building to peak

3

4

5

6

7