A change in remuneration policy currently under review, potentially restricting pension allowances.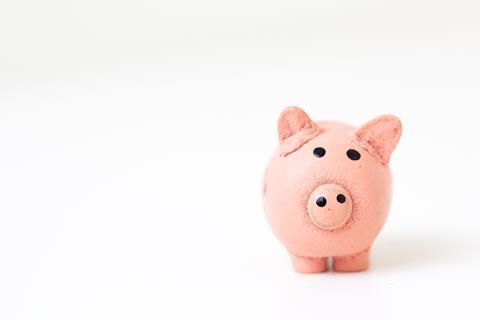 A Sky News report indicated that BT Group is consulting shareholders on a review of its boardroom pay policy, with indications that pension allowances will be significantly restricted, and the maximum remuneration of the Operating Committee's executive members will be substantially curtailed.
The new approach to senior pay would principally affect Group Chief Executive (CEO) Philip Jansen and Chief Financial Officer (CFO) Simon Lowth. It may see BT abandon the current Long‑Term Incentive Plan, which theoretically pays out £4.4m a year to Jansen, and replace it with a new stock scheme that could pay out £2.2m per year in shares, albeit with a greater degree of certainty that the target for the award is achievable.
The Group's contribution to the CEO's pension allowance is also expected to be set at 10% of his annual salary, down from 15%. The change would bring the CEO allowance in line with that of the average BT employee. Lowth, the other executive director on the BT board, would also see his pension allowance come down to 10% over a period of three years, from a current level of 30% of his basic pay.
Both Jansen and Lowth's maximum bonus is to be capped at 200% of salary. This is down from 240% for the CEO, but an increase from 180% for the CFO. One‑fifth of the bonus will be dependent on meeting social responsibility goals, such as milestones on the path to BT Group cutting carbon emissions by 87% by 2030. The adoption of 5G among the BT customer base will also be a bonus‑able metric.
Jansen and Lowth may have to commit to increasing their stakes in the Group to a value of five times their annual salary, from current levels of around three‑times salary. They would also be expected to maintain their shareholdings for two years after leaving the company.
Sky News was said to have learned of the plans through institutional shareholders briefed on the proposals, and suggested that the changes have been largely welcomed as reflecting the longer term nature of BT's strategy, particularly on infrastructure investment. "There is a recognition that the company is faced with near‑term decisions that will take time to realise their full benefits for BT and its shareholders", according to an investor interviewed for the story.
One note of caution sounded by investors on the new plans was in ensuring that BT remains competitive on top executive pay with other equivalent businesses around the globe, in order to enable it to attract a suitable calibre of executives for future vacancies.
The change in remuneration policy may be a parting gift from Nick Rose, the NED leading the Remuneration Committee, who is set to step down from the Board by July 2020. Rose was appointed to the pay review role in July 2018, at a time when Chairman Jan du Plessis was first making his mark on the telco. While outside his remit at the time of the announcement of Rose's appointment to the role, du Plessis had expressed a preference for longer term incentive plans, and hoped to move focus away from short‑term performance of the Group share price (BTwatch, #296).