Refusing to relinquish fixed-line or mobile leadership; not alarmed by O2-Virgin Media combination.
Q4 and FY19–20 performance largely ignored (was on track).
Cautiously positive on weathering COVID-19 crisis, but great uncertainty.
Capex rising to fund uprated fibre ambition and Technology-led transformation — carts before horses?
Yet more cost-cutting (or recycling).
Dividend axed for 2.5 years; adds £2.5bn headroom.
Pension deficit still haunts.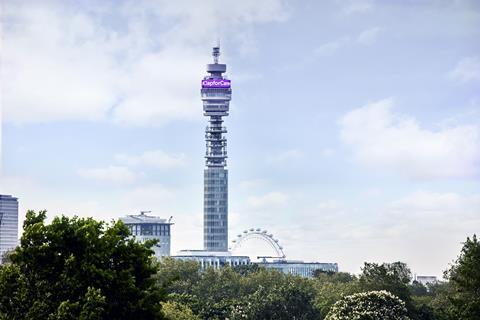 Look: no dividend! [Action: stage right]
'Dividend suspended' is the message dominating mainstream coverage of BT's fourth quarter and full year results for the periods to 31 March 2020 (Q1/FY19–20). Investors aside, there is much more to focus on. This is BTwatch's first take from the results and accompanying call, with deep-dive coverage following in the next BTwatch report and on TelcoTitans.com.
In possibly the most extraordinary results briefing in BT's history as a public company, and certainly this century, the tone was oddly reminiscent of a middle-school parent-teacher assembly — sharply at odds with the reality of a company tackling the unprecedented coronavirus crisis, with the status quo discarded (including glossing over the typical Q4 and FY review), and the outline of a new five-year plan mapped out.
BT presented its FY19–20 financials as having been on track, COVID-19 crisis excepted. On an 'adjusted' basis, revenue (£22.9bn) and EBITDA (£7.9bn) were each down around 3% for the FY. Openreach was the only reporting division to grow revenue in the FY or Q4. Capital expenditure (capex) was at the top of the FY outlook range at £3.9bn.
Tricky call
Whilst BT's Group Chief Executive (CEO) Philip Jansen always leads from the front, the lack of spark on the call must in part have been due to its fully virtual nature — sapping the leadership team dynamic, and exacerbated by extended current social distancing.
There were no embarrassing connectivity snafus, but the call was slightly late (and then very long, at two hours) and Group Chief Financial Officer Simon Lowth stumbled over his mute button.
The only hints of real passion were both dividend-related: first, Lowth conceded the suspension with just a hint of a quivering lip; and later, Jansen was clearly riled by John Karidis from Numis Securities, an awkward squad regular who asked acidly whether BT is now able to present a convincing case to be re-rated as a 'growth stock' because it no longer merited 'income' status.
Overall, analysts asked interesting questions but were generally placid — perhaps due to having more homework than usual to actually analyse and forecast BT future, rather than just adopt its guidance and outlook handout.
New five-year plan
While not explicit, BT appears to have revealed significant elements of a new five-year plan that the leadership team has been working on for the last year. There was a definite 'more to follow' theme, but highlights included:
Upping the target for full-fibre to 20 million premises passed by the 'mid- to late-2020s'. The previous target of 15 million by the mid‑2020s was already well ahead of Virgin Media's ambitions. BT (or Openreach, to be specific) is clearly delighted with adding 1.3 million premises in FY19–20, and aims to raise its runrate to two million this FY, and then to a top-speed of three million. It is currently ahead of its immediate target, at 32,000 a week (equating to around 1.7 million a year). Cost per-premise is given a range of £300–£400, with the higher end considered more likely. Clive Selley, Openreach CEO, indicated that he believes the division has deployment nailed, and now needs to up its game on provisioning. BT is projecting a reduced, 10%–12% rate of return against the uprated target, but there is a sense that this may be somewhat conservative (and nicely presentable to key external stakeholders).
The current incomplete cost-cutting programme has morphed into an expanded 'efficiency' initiative, split between a £1.6bn Phase One that has now been 'completed' one year early, and a Phase Two targeting £1bn in 'annualised gross benefits' by March 2023, rising to £2bn two years later. Every cost area is being reviewed, but seemingly 80% will come from operating expenditure (opex) and 20% from capital expenditure (capex). As usual, savings are rarely banked, with Lowth implying that they will be offset transformation and investment. Hoped-for growth brings new costs, too — some as opex, others at the capex level.
Not for the first time, by any means, BT is having a head-to-toe systems and processes makeover (aka 'transformation programme', 'modernisation', and 'simplification'), led by BT Technology and its now 14 IT and Process Tribes. Effectively, this will see BT highly cloud-ified and automated, the product and service catalogue halved, management 'delayered' (fewer but bigger roles), and the supplier long tail docked (down from 18,000 to 14,000 already). Desired outcomes include a reduction in service provisioning times from many days to hours, and full automation of most customer 'journeys' — ultimately making BT "competitively placed for many decades to come". There is much accompanying jargon that Jansen is embracing wholeheartedly, including artificial intelligence and machine learning. In a tune heard repeatedly in the past, we are told that many of BT's legacy networks will be shuttered (including lower-performing copper supporting 8Mbps or less), leaving a state-of-the-art, 'modern-IP estate'. A notable detail is that the current 5,000 exchanges are projected to morph into 1,000 fibre hubs.
BT is hellbent on retaining fixed-line and mobile market leadership, and in a more assertive and proactive fashion than Jansen's predecessors, including expectation to take market share in urban areas where it overbuilds fibre. When questioned, he claimed no concern at the proposed Telefónica UK (O2)–Virgin Media merger, and the read-through could be that BT actually welcomes a more consolidated and rational (read 'less competitive') market.
Jansen was also asked about the prospect of Openreach being fully separated from BT. This was not ruled out, but he made clear than now was not the time, but that the latest moves should increase an already promising valuation.
Coronavirus impact
Without remotely making light, BT did not overly dwell on the impact of the coronavirus crisis, highlighting areas where it has assisted, as well as where it has benefited and sees potential opportunities.
As elsewhere, uncertainty remains the keyword, accompanied by wider concern (smaller businesses are considered particularly affected) and cautious optimism for BT's own prospects. Jansen made the point that increased capex will help the UK as a nation invest its way out of recession.
In the short-term, the virus lockdown has massively impacted BT, with staff off, new working habits, retail outlets closed, communication provider (CP) discussions curtailed, new business plummeting in some segments (offset to an extent by improved churn). Discretionary spend has been curtailed, including reduced outsourcing, shelved recruitment, and revised marketing. £95m of related charges have already been booked for Q4, including against impaired receivables and contract assets.
Areas of notable concern include BT Sport revenue, retail business at Consumer and Enterprise, more cautious multinational customers, and impact on Openreach activations. BTwatch was left with the impression of a hoped-for uplift next quarter, but with BT anticipating a sharp, economy-wide reduction in business activity, and a leap in smaller business insolvencies.
For BT itself, the worst may be past, at least in the short-term.
Dividend axed
BT is with immediate effect moving to suspend its final dividend FY19–20 and its full dividend for FY20–21, to be reinstated for FY21–22 at half the FY18–19 level, accompanied by a return to a 'progressive policy'.
The move is primarily intended to provide a suggested £2.5bn of headroom to help navigate the COVID‑19 crisis, fund increased investment (fibre and 5G), and continue paying into the pension fund deficit.
When pushed, it was admitted that this schedule is not set in stone, assuming amongst other things that the anticipated coronavirus recession is not longer or deeper than projected. That said, in such a dire scenario, BT has other levers to pull, including reining-back investment and cutting costs.
Axing the dividend is disconcerting rather than shocking (the possibility had been trailed) to investors, for whom 'income stocks' like BT are foundational.
Top tech
It is difficult to know whether to smile, laugh, cry or cringe, but BT appears to have swallowed not just the digital transformation pill, but the entire box.
Presumably drawing on his own digital background, including leading Worldpay, Jansen clearly gets technology and the pivotal and transformational role it can play.
However, there is a now a sense that BT Research is becoming the tail that wags the BT dog. Tellingly, on the results call, it felt like maximum pressure is on Selley at Openreach to deliver the maximum pace and volume of fibre passes and connections at minimum cost, rather than Howard Watson (CTIO, BT Technology) to completely reinvent BT's systems and processes in their entirety. Credit to Selley, he seems to be absorbing the pressure, with Watson also appearing to relish the opportunity to overhaul BT.
Even more glaring was the near-absence of pressure on the leaders of the consumer-facing divisions, particularly Gerry McQuade (CEO, Enterprise), and Bas Burger (CEO, Global), who were not even given opportunity to speak. Marc Allera (CEO, Consumer) was quizzed, but never probed.
The commercial case for full fibre?
There remains the awkward question of whether full fibre deployment is actually market-led, at least in the consumer segment.
The business case seems led by a combination of retaining wireline market leadership and cost-efficiencies, as well as refreshing core infrastructure for decades to come, but not current volume demand. BT even appears to be delegating market development to CPs (including its own), both in terms of the critical migration from copper to fibre, and developing alluring propositions.
Domestic premises with slow connections clearly need upgrading, but even here there are alternatives to fibre, particularly in rural areas.
The story is not dissimilar with 5G, and it is possible that self-serving benefits are sufficient to justify the upgrades, but BT is clearly playing the consumer, demand, necessity, and national interest cards to secure support (and even assistance) from government, investor, regulator, and other stakeholders.
Jansen made a pointed comment about relations with Ofcom being much improved since senior staff changes at the regulator, which is something he probably should have kept quiet about to avoid renewed screams of 'regulatory capture'.
Pension deficit still haunts
A massive pension fund deficit has long been hanging over BT's head (with a nasty old joke that BT is actually a pension fund with a telecoms business attached), and it is again very much back in focus.
It is always complicated, with two different evolving key valuations (regular IAS19 and triennial Actuarial) that spit out different valuations of BT's multi-billion pound liability. The situation had already been further complicated by pending changes to inflation-linking and funding methodology.
Now, the variables may be massively reshuffled by stock market shifts (asset valuation), investor sentiment (affecting returns on guilts and swaps), probable changes in life-expectancy due to coronavirus, possible further staff reductions, and other fast-changing factors.
BTwatch dare not call the net outcome, as push- and pull-factors are at play, but the deficit cannot be ignored since BT is obliged to pay it down. Lowth showed the IAS19 deficit massively improved at -£1bn. This was dated 31 March and can quickly change in billion increments.
Importantly, the deficit obligation has an early call on BT's free cash flow (to the cost of dividends and investment).