Optical expert optimistic about upcoming commercial availability of QKD and "global" satellite distribution of crypto keys.
How to protect the terrestrial "bit in the middle" against quantum-computing hacks still uncertain.
Due diligence needed on Arqit's QuantumCloud.
Lord confident UK can tap into EU funding, despite Brexit.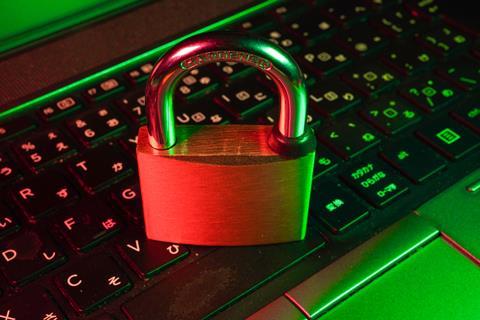 Andrew Lord, Senior Manager of Optical Research at BT, acknowledged that putting in place an end-to-end quantum network security layer — where quantum key distribution (QKD) technology is integrated seamlessly with the network, and so capable of withstanding cyberattacks from powerful quantum computers — was some way off.
His main concern is what he calls the terrestrial "bit in the middle" — that part of the network that sits between 'last-mile' access and satellite ground stations.
"I can't really say when this bit will be ready, because it's still in the research stage", Lord told TelcoTitans. "I don't know yet what it will looks like, or even how big it will be".
"We could have a very large [QKD] satellite presence, with lots and lots of satellite ground stations [to distribute keys], so you wouldn't necessarily need a very big terrestrial layer. Or you could do otherwise. You may have just one or two ground stations around the country, and a big terrestrial connection. It's a research question that we're looking at, I've got people doing modelling and optimisation work, but we're nowhere near saying how long will it take to build this."

Lord.
Lord said he was trying to "seed researchers" with some early ideas about the possible nature of a "full" quantum network. "If you're not careful, it can be very expensive", he said. "Some customers might want a dedicated connection between their buildings, and will pay whatever, but most are not going to be in that position. Most will want BT to manage their network security for them, and we need a cost-effective networking solution".
As part of this initial "seeding" process, Lord raised the "bit-in-the-middle" conundrum at Quantum Business Europe 2021, a virtual event held in March. "We're starting to work on that architecture, so — by definition — everything is secure and protected", he said at the time. "That's not trivial. It's a very long project because it involves millions of kilometres of fibre".
Arqit in QKD spotlight
Some two months after Quantum Business Europe 2021, UK startup company Arqit, a quantum encryption technology specialist, unveiled fruits of a multi-partner collaboration, which included BT.
As part of its announcement, helped by funding from the UK government-backed National Quantum Technologies Programme, Arqit aims to launch two quantum satellites by 2023. Using "established QKD protocols", its aim is to create and transmit a backbone of secure keys to the data centres of Arqit's customers "all over the world".
Lord said the Arqit development was a sign that QKD satellite will be a commercial reality in a relatively short space of time. He emphasised, however, there was still work to be done in validating Arqit's QuantumCloud proposition, whose "launch" was given top billing in the UK startup's announcement.
A cloud-based platform, QuantumCloud has been in development for four years. With R&D help from BT, financial assistance from the UK government, and collaboration with "business partner" Virgin Orbit — a satellite specialist that sits within Virgin Group — Arqit said the new quantum cybersecurity platform is "designed to solve current and future threats to the security of internet communications". The UK startup claims to have invented and patented technology that "substantially extends the ability to provide the benefits of [QKD] to end-point devices". QuantumCloud will initially be made available over terrestrial links.
Lord candidly admitted he did not fully understand QuantumCloud — at least not yet.
"We want we want to work with them in the next year to actually have a demonstration of it, and to do our own due diligence. It's an extension beyond the satellite ground stations, and it's an integration of that into cloud data centres, which is great because we need to extend beyond these ground stations. But what the [security] ramifications of that are exactly, I don't know. We need to go through it with a fine toothcomb."

Lord.
A PR spokesman for Arqit conceded to TelcoTitans that QuantumCloud was not yet commercially available, despite the "launch", although he maintained that some customers, including BT, were currently paying Arqit to develop and install QuantumCloud and a "suite of other products". BT, in what seems a firm vote of confidence in Arqit, entered a contract to become the vendor's "exclusive reseller" in the UK, incorporating Arqit products into its portfolio of BT Security solutions.
QKD access shaping up
If commercial QKD satellite is two or three years away, Lord said BT was in a position to launch a commercial QKD access product "soon".
He referenced the recent deployment of a "quantum-secure network" to transmit data between two sites in northern Bristol over a distance of 6km: the National Composites Centre, a composite research and development hub; and the Centre for Modelling & Simulation, a digital engineering research organisation.
The proof-of-concept put through its paces was the integration of QKD with OSA Filter Connect, a commercially available wave division multiplexing (WDM) fibre product provided by Openreach and developed by longstanding partner ADVA (BTwatch, #295). "Everything in this trial is commercially available", said Lord. "We haven't made a decision to sell access QKD, but we could".
We need you, you need us
Brexit has inevitably thrown into doubt the extent of future R&D collaboration between the UK and Europe. Negotiations are currently underway between the UK government and the European Union (EU) to find a way forward, with eligibility of UK players to pitch for funds from the EU's Horizon Europe initiative forming a pressing concern.
Lord is nonetheless confident that a mutually beneficial solution can be found. "The UK is a force to be reckoned with in quantum technologies, and I would hope that Europe was keen to work with us, which I'm sure they are, because of what we can offer", he said.
Likewise, Lord sees benefits of maintaining close R&D ties with Europe. "It gives me the ability to work with technologies developed around Europe, and to develop an overall ecosystem", he said. "It gives me direct visibility into what they're doing".

Ken has been writing about developments in the fixed and mobile markets for over twenty years. He has been a contributor to TelcoTitans since 2015.