Attempt to kick out Huawei from UK infrastructure within three years fails to secure backing of Commons.
Government considering tougher demands on HRVs to head off rebels, who are expected to return with reinforcements in the summer.
Ex‑BT Chairman now lending his gravitas to Huawei as a senior advisor and UK board member.
As campaign against Huawei continues, BT entangled in modern slavery row.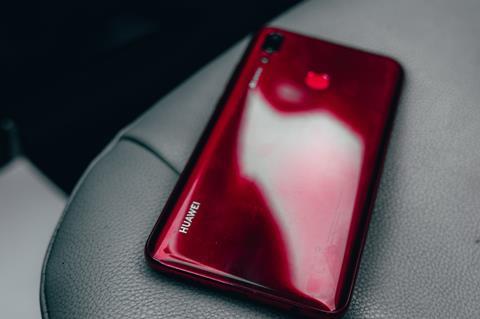 An attempt by a splinter group of Members of Parliament (MP) from the ruling Conservative Party to require that companies identified as high‑risk vendors (HRV) be entirely removed from UK communications infrastructure by 2022 was defeated as the UK parliament progressed the government bill that is set to curb the presence of HRVs in national networks.
In March 2020, the Telecommunications Infrastructure (Leasehold Property) Bill 2019–21 returned to the House of Commons for consideration by MPs following the more detailed Committee review. The bill is principally focused on amendments to the Electronic Communications Code, which will provide communications infrastructure suppliers with improved access to private land in order to undertake network rollout work. However, it also includes amendments that will restrict the presence of HRVs in UK infrastructure (namely, Huawei Technologies — BTwatch, #309). Rather than cap HRV presence at 30% across segments of an operator's infrastructure, the rebel MPs, led by former Conservative leader Iain Duncan‑Smith, want to ban them entirely, and appear to be gathering considerable support for their proposals.
After the amendment was defeated, the Bill passed its third reading in the House of Commons without the need for a vote. It will now be considered by the House of Lords, and the bill is expected to return to the Commons in summer 2020.
Rebels with a clause
While defeated at the current stage, the rebels are expected to enact a further attempt to change the government approach when the bill returns to the Commons in its final form, following the House of Lords review.
According to press reports, a number of additional MPs are considering supporting the rebel amendment at this time. Government ministers are said to be mulling steps that could help placate the rebel MPs without going against the advice of the National Security Council (NSC) on implementing a cap rather than an outright ban.
The prospect of heightened monitoring of HRVs is an option apparently being offered, with tough sanctions in place for failures to meet the requirements of oversight bodies, as well as anointing regulator Ofcom with stronger powers to implement security measures on the activities of HRVs.
BTwatch already considers the NSC's advice to be significantly more constrictive on Huawei than is generally perceived, to the extent that the Chinese vendor risks being squeezed out of the UK market over the mid-term. The NSC went far beyond a simple cap, effectively saying that Huawei as a sole HRV be isolated from all smart or subscriber big data elements of networks, and be governed with particular granularity.
Further support for the tougher line may emerge as details of BT plans to maintain Huawei's presence in the EE 4G core circulate. The BT decision to slow down the pace of removal of Huawei gear as work continues on a new converged core from Ericsson may spark controversy with the realisation that it could result in the presence of an HRV in the infrastructure expected to underpin the Emergency Services Network (see separate report).
Rake takes Huawei shilling
In March 2020, a robust defence of Huawei was provided in an open letter from former BT Group Chairman Sir Michael Rake.
While disclosing a new role as a senior advisor to the vendor, Rake highlighted the role Huawei has played in enabling a relatively quick introduction of 5G services in the UK, and the gathering momentum of full‑fibre rollout. He noted the level of oversight on Huawei's network presence administered through Government Communications Headquarters (GCHQ)‑managed committees that manages perceived HRV risk.
Rake emphasised the importance of the "evidence‑based approach" taken by the government in making its decision on capping rather than banning HRVs, a mantra that has been adopted by Huawei, BT, and government throughout the review process that led to the final NSC decision (BTwatch, #303, #305, and passim).
In the weeks that followed his initial letter, Rake was officially upgraded to non‑executive director of Huawei UK. In the statement of his appointment, Rake revealed that he has emotional and societal depth far beyond his better-known City grandee credentials, being unexpectedly "passionate about making sure everyone can get affordable, reliable and quick connections at home and at work", and conveniently declaring Huawei as vital to delivering on that worthy objective in the country.
Coerced labour identified in Huawei supply chain
Modern slavery concerns have also been registered regarding firms in Huawei's supply chain, and these have been added to the security objections relating to the vendor.
A report by the Australian Strategic Planning Institute (ASPI), an independent think tank, included Huawei on a list of multinational corporations that were working with entities in China that are suspected of using labour provided by the Uyghur Muslim population as part of state‑mandated "re‑education" programmes. These programmes have reportedly seen the mass transfer of people to detention camps followed by forced work contracts and continued surveillance.
Bob Seely, a Conservative MP and vocal opponent of the use of Huawei equipment in UK infrastructure, declared that he had written to BT Group Chief Executive Philip Jansen in the wake of the ASPI claims asking what action BT was taking to address the situation.
In publicly responding to questions on the subject, BT reiterated its commitment to maintaining an ethically managed supply chain, and highlighted its statement on modern slavery, which underlined its adherence to international labour standards and human rights. It added that it was already in talks with Huawei regarding practices within the supply chain.
Huawei has said it is investigating the claims in the report, and stated that it requires all suppliers to meet international labour standards.
The ASPI report does not call for the companies found to be working with suppliers involved in the highlighted practices to immediately withdraw from relationships for fear of making the plight of the affected Uyghur Muslim people worse. Instead, it is calling for companies to conduct more thorough due diligence, demand remedial action in the supply chain where necessary, and only withdraw support from suppliers when this is not provided.
Supply chain problems more than just a Huawei issue
While attention has been drawn to Huawei's presence on the list of companies implicated by the ASPI report, others in the communications sector that are referenced include Apple, Cisco Systems, HTC, Nokia, Samsung, and ZTE. More widely in the technology sector, major players including Amazon, Dell, Google, Hewlett‑Packard, and Microsoft are namechecked.
It also appears that the entities potentially involved in improper labour practices in Huawei's supply chain are delivering materials for its mobile devices range, rather than the network infrastructure equipment at the centre of ongoing controversy surrounding 5G.