Group CPO Pourrat energising procurement transformation with a new standalone business.
Move to Dublin officially linked to city's Big Tech hub, but Brexit bridge may also prove useful.
White-collar union Prospect "dismayed" by the plans.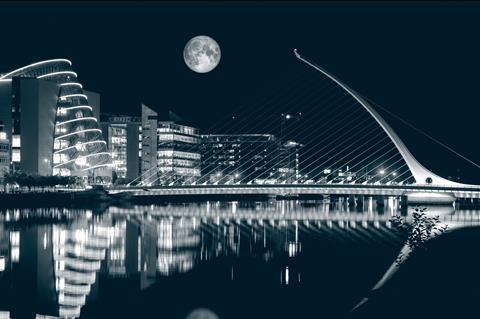 The revamp of BT's buying function under Chief Procurement Officer (CPO) Cyril Pourrat gathered pace with the operator declaring plans for a new, standalone, ProcureCo that will take charge of BT's Group procurement capability.
The news emerged via a letter sent to BT's largest suppliers, which was then shared by the operator. The new entity will intensify efforts to simplify the procurement process, with Pourrat highlighting use of "AI-powered digital technology" to enable this change.
ProcureCo is set to be based in Dublin, Ireland and will be led by Pourrat. Details remain sketchy, beyond that, however. A consultation process is apparently now underway with staff, and BT promised to provide suppliers with "plenty of advance notice" of any material changes.
The news was greeted with "dismay" by Prospect. The telecoms trade union has warned that offshoring highly-skilled roles before a final agreement is reached on the UK's post-Brexit relations with the European Union (EU) is "incredibly short-sighted", and called for the Group to consider remote working strategies to minimise potential job losses.
Dublin down on innovation
Locating ProcureCo in Dublin was framed as a decision spurred by the city's status as a Big Tech hub, with a vibrant startup scene, perhaps underlining Pourrat's interest in embedding more innovation into the supply chain as demonstrated by the creation of the Digital Procurement Garage initiative earlier in the year (BTwatch, #313).
While no formal reference was made to Brexit in the news of ProcureCo's creation, a base on the island of Ireland may prove a useful bridge between the EU and the UK in the currently uncertain post-Brexit world.
As ProcureCo looks set to pursue a digital procurement strategy, Pourrat has previously sung the praises of ScopeWorker, a digital marketplace for services that creates an automated and simplified end-to-end procurement lifecycle platform. One of the key benefits of the ScopeWorker solution identified by Pourrat in relation to its implementation while he was at Sprint in the USA, was that it enabled the business to work with the type of emerging smaller vendors that that Procurement Garage is targeting, while implementing simplified systems.
Pourrat experience points to fast-paced transformation
During an interview with podcast The Art of Procurement, Pourrat previously discussed the procurement transformation journey undertaken in his previous roles at Sprint in the USA and Saudi Telecom Company (stc) in the Middle East.
During the interview he demonstrated an enthusiasm for rapid digital transformation, and the creation of an empowered supply chain operation that can make decisions quickly. It would appear that these principles will be baked into the new BT ProcureCo.
At Sprint in particular, Pourrat oversaw a rethink of processes that initially incorporated centralisation of staff working on procurement, and importation of expertise drawn from IT and systems engineering teams across the telco to improve internal understanding and communications. He put great stead in raising the profile of procurement executives across the company (already seen at BT), and pushing them to become more central in decision-making processes, while also introducing greater governance and oversight on spending.
Pourrat claimed to have followed a similar strategy at stc. A notable difference there, though, was that he was working on what was effectively a greenfield. With the Middle East less encumbered with legacy systems, he was reportedly able to implement more of his transformation strategy in 18 months than he managed in his first three years at Sprint.
The BT CPO noted other differences in the attitude to the business that exist across Europe and the USA in his discussion, with the approach to employees flagged as substantially different. US employment laws are said to foster an environment where staff are more flexibly hired and fired to drive any changes in strategy a company might embrace, or to bring in new skills. However, in Europe, reducing headcount is a more complicated task (as is being evidenced by Prospect's resistance to the latest plans), which has led to a focus on putting the onus of change or cost transformation more on suppliers than on employees, along with staff training.
It remains to be seen whether the decision to switch BT activities to Ireland will resolutely require senior management to relocate or re-think their options, or whether there will be opportunities to remain in the UK while Dublin becomes a satellite operation. There is a clear risk, however, that after energising BT's procurement function on his arrival, and seemingly bringing the team on board with his embrace of innovation, that a drastic offshoring play could spark consternation, resistance, and internal conflict. BT and Pourrat should be wary of letting cultural change spill over into a culture war.

Neal Doran is a Senior Analyst for TelcoTitans. Neal's industry knowledge and experience as a telecoms analyst and writer spans three decades, and he has been a key part of TelcoTitan's Editorial team since 2001.