BT reiterated enthusiasm for adopting mobile edge computing with core research leader Cuevas extolling benefits of the technology in a future ultra-low latency environment.
Metro bases the next step towards the edge, with local exchanges on the far horizon.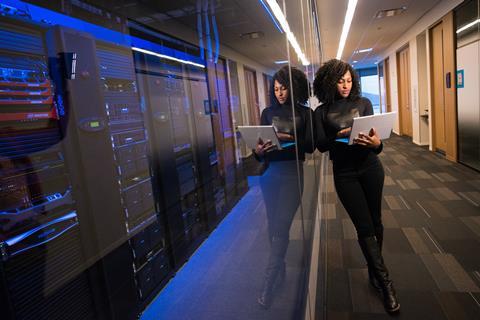 Maria Cuevas, Head of Mobile Core Networks Research at BT, said the Group is aiming to expand its telco cloud platform to around 100 metro locations across the UK, as it develops its network to better support new services, including as-yet-unknown 5G applications. Cuevas outlined this Network Cloud initiative in a presentation at the Zero Touch Automation Congress held in Madrid in March 2019.
At the moment, BT's core network functions are hosted by between five and ten of its biggest exchanges in the UK. As part of the Network Cloud initiative, it will equip around 100 metro-based exchanges to host IT resources "at the edge" of the cloud; i.e. closer to customers. The vaunted advantages of this approach are that it reduces latency because the roundtrip between customers' premises and the resources they use is shorter and it also reduces congestion on the network because more traffic is kept local rather than traversing to reach centralised resources.
"We need the flexibility to be able to deploy different functions in different parts of the network, based on the needs of the service. Ultra-low latency means bringing user-plane functions closer to the edge of the network. That dynamic flexibility will underpin a lot of 5G investment and opportunities for the future."

– Cuevas.
Edge technology to foster new markets
Putting virtualised IT resources closer to customers' physical locations is expected to create a market for new services that leverage technologies such as artificial intelligence, as well as virtual and augmented (AR/VR) reality. Today's mobile networks typically have an average latency of 30 milliseconds, which is considered too slow to support these. This is expected to fall to 20 milliseconds where BT first rolls out 5G, but the ultimate goal is a return journey of less than ten milliseconds.
Cuevas' presentation also outlined how cloud platforms could, in time, be extended beyond metro nodes and into some of BT's 1,200 local exchanges across the UK that serve as the network's first aggregation points. She did not give any timetable for this, however.
Experimenting at the edge
BT has already gained experience in edge computing. For instance, it is supporting three of six 5G research projects unveiled by the UK government's Department for Digital, Culture, Media & Sport (DCMS) in March 2018; two of which involve the edge.
Firstly, BT is part of the 5G Smart Tourism project, through its involvement in 5G research with the University of Bristol's Smart Internet Lab (BTwatch, #295). Public events as part of the trial have involved AR.
AR is also key to the Worcestershire 5G Consortium, which focuses on ways to increase industrial productivity through preventative and assisted maintenance using robotics, big data analytics, and AR over 5G.
In 2018, BT Group took part in a trial to showcase edge compute applications (there does not yet seem to be a single term for this operating model) for future 5G networks at the SDN NFV World Congress 2018 in The Hague. There it collaborated with Wind River, which specialises in Internet of Things (IoT) software, to demonstrate a joint proof of concept (PoC) for low-latency applications like remote vehicle control and car-to-car communication to avoid collisions; and multi-player gaming using AR and VR (BTwatch, #300).
Where's the money in edge and 5G?
Doubts remain about the business case for edge computing in the wider telecoms industry, not least because operators will have the likes of Amazon Web Service, Microsoft Azure and Google Cloud as competitors. Many cloud companies have installed computing resources in Equinix data centres that can already boast a roundtrip time of 20 milliseconds.
Operators' approaches vary widely, too. BT's apparent approach of "if we build it, they will use it" is in sharp contrast to that outlined by Orange's Chairman and Chief Executive Officer, Stéphane Richard, for example.
Speaking at the second annual Orange Summit in Paris in April 2019, Richard told about 1,000 attendees from enterprise partners that its first 5G services would not be commercial, but limited and developed in close collaboration with various industrial partners, such as Renault, the national rail company SMCF, and Schneider Electric. In short, Orange will initially build the network to accommodate specific uses cases, rather than take a uniform approach to deployment.
Richard predicted that, after this tailoring to suit industrial applications, general B2B applications would be the second wave of 5G services, with consumers eventually becoming the third.