BT emphasising the critical role of digital infrastructure as the coronavirus pandemic brings dramatic changes to the UK.
Support for government initiatives, including big data sharing and boosted NHS connectivity stressed, while management hopes government support will follow as economic challenges to the Group emerge.
McRae gives a shout‑out to core vendor partners as network proves itself up to the challenge.
New protections for staff introduced, although contact centre practices received a bad press.
BT Sport refunds customers, but fate of high‑profile events could be in broadcasters' hands.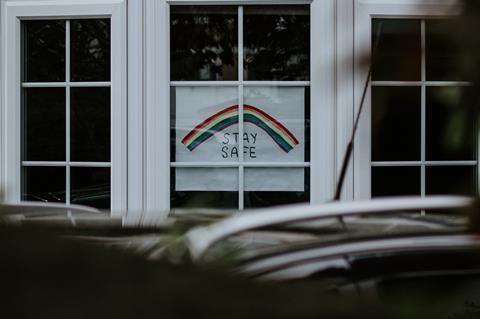 In early‑April 2020, BT Group outlined a series of measures it is taking to support national efforts to manage the coronavirus outbreak while also detailing the measures implemented to support the wellbeing of its staff. The declaration that BT is "standing by the country; standing by our people" followed an earlier response in late‑March 2020, as lockdown measures were introduced in the UK. This emphasised the capabilities of its network infrastructure as the tide of homeworkers rose.
Between the two official updates, the Group has had to manage a series of challenges, including:
Operational obstacles facing Openreach as it focuses on essential work.
An unprecedented vacuum of content for its BT Sport channels.
Reputational blows as reports emerged of uncertainty on employment status and working practices within its offices across the country.
On 16 March 2020, the UK population was advised to avoid unnecessary travel and work from home where possible. Two days later it was announced schools would largely be closed from 20 March 2020, when pubs, restaurants, and other facilities for large gatherings were also ordered to close. This was followed on 23 March 2020 by stricter restrictions on travel, with new laws in place to enforce the new measures.
As restrictions ratcheted up, BT/EE and the other mobile network operators were requested by the UK government to send text messages to all customers over a 24‑hour period to notify the public of the lockdown procedures in place. News that the operators were on standby to issue an official government message emerged shortly before the official broadcast informing the public of the lockdown.
Supporting the UK, and its own frontline workers
In its April 2020 update, BT highlighted its "critical role" in providing the UK's digital infrastructure and stressed that it is prioritising support for essential services such as the National Health Service (NHS).
The operator noted that it is providing connectivity for the Nightingale temporary field hospitals being established across the UK to handle a surge in demand for intensive care services. Previously, Gerry McQuade, Chief Executive (CEO) of BT Enterprise, had stated that the Public Sector unit of the division was taking steps to accelerate the response to requests from the health sector, and maintaining constant dialogue with regional NHS customers.
In another show of support, EE launched a scheme that offers unlimited mobile data for registered NHS employees for a six‑month period running until October 2020. The move was followed a day later by an industry‑wide commitment brokered with the government, which will see all the major UK operators offering free mobile data for NHS staff (while adding voice and texts), and introducing a commitment to prioritise NHS staff for fixed‑line broadband service, upgrades, and maintenance in the home. Both BT and EE are participating in the government‑led programme.
BT made a reminder that its "frontline people" — engineers and contact centre staff — are themselves designated key workers, and said it is working with government on initiatives to support vulnerable groups, as well as sharing data to inform public health policy (see below).
While concerns have bubbled up concerning job losses, the operator stated that for "at least the next three months", no employee will lose their job as a result of the changing conditions brought about by the outbreak. It also said that it will continue to pay full salaries of all employees, whether they are able to work or not, without turning to the government's furlough funding programme.
The Group has around 400 trainee engineers that are being paid while waiting for training to begin, along with 4,200 retail staff who are being paid while awaiting re‑training or redeployment in other areas of the business for the period of the crisis.
Apparently circumventing the usual rounds of union negotiations on pay, BT went on to announce a 1.5%-permanent raise for non‑managerial staff, and said that executives in management roles will see a pay freeze for the coming year. The union Prospect, which represent white‑collars staff within BT, called on the Group to rethink its decision on managerial pay, which it said was implemented without consultation.
The introduction of the yourshare scheme, which is to see all employees awarded £500‑worth of shares in June 2020, is expected to go ahead as planned (BTwatch, #305).
5G conspiracy theories impact Openreach workers
Openreach CEO Clive Selley was moved to call for a section of the public to stop abusing Openreach staff for continuing to work. There has been a degree of crossover with complaints about ongoing network maintenance being linked to 5G deployment and conspiracy theories that the COVID‑19 outbreak is linked to or exacerbated by 5G networks.
Online sharing of suspicions and fears has seen a series of arson attacks on mobile cell sites. By mid‑April 2020, around a week after a number of celebrities appeared to lend credence to the 5G/COVID‑19 conspiracies on social media and television, more than 40 attacks on infrastructure sites had been recorded. Jansen said 39 engineers had been either physically or verbally assaulted as a result of the rumours.
Jansen sets an example
BT Group CEO Philip Jansen was a comparatively high‑profile early victim of COVID‑19, with the Group announcing to the Stock Exchange that he had tested positive for coronavirus with mild symptoms, and was self‑isolating until the illness had passed and he was no longer contagious.
During the period where he may have had the infection without displaying symptoms, Jansen had been involved in industry events. This meant that the CEOs of all the UK's mobile operators, and leadership of the Department for Digital, Culture, Media and Sport also had spells in self‑isolation.
After emerging from quarantine, Jansen is leading the BT response to the crisis and declared that, for "at least" six months, his basic salary will be donated to charities supporting the NHS.
Since firmer UK social-distancing was implemented, BT has introduced crisis management at a senior level. In late‑March 2020, there were reportedly daily 7.30am teleconferences with the leadership team, including BT's internal Chief Medical Officer Richard Caddis.
Industry unites in support
BT and Openreach joined with the other major communications providers in the UK in signing up to a government commitment to remove all data caps for fixed‑line broadband services during the course of the coronavirus pandemic, and offer enhanced packages for mobile customers.
The operators are to refrain from disconnecting customers who have not kept up with bill payments during this period. The commitment also featured a promise to prioritise vulnerable customers during the course of the crisis.
Ahead of the industry promise to provide more data for users, individual operators had already taken steps to boost bundles for customers. EE removed mobile voice and data limits for customers registered as vulnerable or disabled, and BT Consumer noted that it was restructuring payment options for any customers experiencing financial difficulty.
Aggregated data handed over to government
BT Group has confirmed that it is providing the government with anonymised location data in relation to mobile use, intended to show generalised patterns in the movement of people in order to help public health policy planning.
The operator noted that it is carefully balancing the need for customer privacy with support for medical authorities as it delivers the aggregated information. The extent to which the data from BT is being used is not currently clear.
Data and privacy watchdog the Information Commissioner's Office has confirmed that sharing mobile location data is legal in these circumstances as long as properly anonymised and aggregated.
Working the core
In the early days of UK movement restrictions, with schools closed and non‑essential workers urged to work from home, concerns were raised regarding the capacity of UK communications infrastructure to manage the increased demand for streamed content, and the rise in remote working with video‑conferencing and other teleworking activities rising sharply.
BT was quick to put the rising demand in the context of its overall network capacity. Chief Technology & Information Officer Howard Watson recorded a video while working at home, reassuring that the increased demand would be well within peak capacity. In the subsequent weeks, the telco has provided regular updates on the levels of traffic, and is generally recording daytime traffic that may be double "normal" levels, but still significantly below evening peaks.
"It is worth noting that whilst the peak time during the day is between 2pm and 5pm, the daytime peak still isn't as high as the traffic we see in the evenings between 8pm and 11pm. Overall, the network is coping very well, as we have expected. "

— Openreach statement.
BT has emphasised that its network can deliver 4K-quality streaming content for services such as Netflix, although over-the-top (OTT) providers are nevertheless throttling back video quality to avoid the risk of putting excessive strain on networks. Standard definition streaming is becoming the norm across major streaming services.
McRae gives thanks to partners
In a series of Twitter posts made as attention turned to the demands being placed on the BT infrastructure, Group Chief Architect Neil McRae highlighted the "fantastic" contribution made by BT's suppliers. Emphasising that he viewed the companies as partners rather than vendors, McRae highlighted:
ADVA for Ethernet services, including significant levels of mobile backhaul.
Ciena for provision of optical platforms and orchestration.
Huawei for xDSL capability and mobile equipment.
Juniper Networks for its contribution to the BT Network Cloud.
Nokia for jointly‑developed core routers.
"Many [are] asking why are you talking about vendors Neil? Hell no, I'm not — I'm talking about partners that have helped us build a fantastic network that now provides the country with information, livelihoods, education, entertainment, and family — networks are about people. "

— Neil McRae, via Twitter.
Network outage sparks overload worries
All mobile network operators (MNO) were said to be feeling the strain of the shift in peak usage of mobile networks, with call volumes rising by around 50% at the start of the lockdown period and generation of traffic moving away from densely covered urban areas to more residential areas.
While MNOs, including EE, have insisted their networks can handle demand, there have been calls for consumers to make calls on traditional landlines or using OTT voice services to ease the strain.
As the movement restrictions began to be encouraged in the UK, and operators reassured on the strength and stability of networks, many mobile customers were temporarily affected by a significant outage.
While details of the problem remain unclear, it appears that there was a failure in systems that enable operators to terminate calls on the EE network, and vice versa, thus restricting cross‑network calls. EE said the issue was not related to the coronavirus changes in behaviour, but offered no further explanation than saying it was a fault on another operator's infrastructure.
Coronavirus crisis
Traffic updates
Openreach reported that network traffic on the first Friday under lockdown (27 March 2020) was nearly 50% higher than a week earlier.
The December 2019 streaming of Premier League live football via Amazon Prime was said to have been behind record levels of traffic on Openreach's access network, with current daily levels substantially below this peak.
EE highlighted the substantial peak in traffic on its network at the time of official broadcasts from Prime Minister Boris Johnson. While not giving detail on the actual levels of traffic experienced in terms of data, the operator did say that traffic was five times normal levels during the broadcasts.
BT noted that a significant dip in data traffic is visible on its fixed network at 8pm on Thursday evenings, when the public is encouraged to go outside to applaud in appreciation for key workers.
Openreach adapts to focus on critical infrastructure
In response to restrictions of movement, Openreach stated that it is to prioritise essential work to both reduce the risk faced by its staff, and the public generally.
The steps taken to ensure this approach can be pursued include:
Suspension of appointment booking until the end of May 2020.
Completion of existing orders where these can be done without an internal visit.
Prioritisation of urgent repair work.
Allowing orders that can be completed without a premises visit to still be made.
Asking communications provider customers to help identify critical infrastructure and prioritise vulnerable customers.
Exemption of critical national infrastructure customers (health services, groceries, financial services businesses, and other designated essential business) from the hold on onsite visits.
The restrictions are likely to stop Openreach's programme for upgrading customers to full fibre in its tracks, as the upgrade requires an engineer visit. In the longer term, the suspension may have an impact on BT fulfilling all of its new Universal Service Obligation commitments of providing 10Mbps broadband access to any premises should a backlog build up (see separate report).
BT's porting branch in India was shuttered in late‑March 2020 as a result of the impact of the COVID‑19 pandemic. There was initial criticism of Openreach's perceived lack of business continuity planning among its wholesale customers, but Openreach responded by stating that it was in the process of moving its office-based team in India to a working-from-home arrangement after the government-mandated lockdown, and that it was aiming to return to "as near a business‑as-usual service as possible" by the second week of April 2020. Following an update provided in an industry meeting with the Office of the Telecommunications Adjudicator, Openreach was able to assert that that the backlog linked to the problems had been cleared, and that although a full support service was not available, porting was otherwise running on a business-as-usual basis, and in line with service level expectations.
Ofcom freezes reviews in time of crisis
While Ofcom has been working with the industry to ensure a unified approach to supporting business and the public in response to the pandemic, it is also reviewing its regulatory plans for the year in light of the new circumstances.
The proposed plan of work for April 2020‑March 2021 is to be revised, with new proposals to be published at the end of April 2020. In the meantime, all existing consultations, requests for information, and plans for new consultations are on hold. The Ofcom approach to compliance with regulations is expected to be "pragmatic" in the coming months, and should operators be able to show their actions were in the public good, they are likely to be supported by the regulator, rather than sanctioned.
Ofcom also said the crisis had underlined the importance of communications networks, and reiterated that it would continue to look at steps to promote investment and competition, with the 5G auction highlighted as an important building block for future infrastructure (see separate report).
Customer service challenges as staff under strain
BT has been attempting to maintain services for customers while experiencing a shortfall in staff levels as its employees self‑isolate due to illness, or take leave to cover childcare.
In an interview with the Sunday Telegraph, Jansen noted that from an absence rate of around 3% at the beginning of the week commencing 16 March 2020, levels were nearer 15% by the end of the week, and as high as 25% in some areas of the company.
Marc Allera, Consumer CEO, indicated that in the weeks since 16 March 2020, BT contact centres have been dealing with approaching one million calls-per-week, compared to a level of around 800,000 in the previous weeks.
BT pension a perennial problem as triennial review looms
In a Daily Telegraph interview Jansen noted that the triennial review of the BT Pension Fund is due to begin in mid‑2020, amid the uncertainty and market volatility that is expected to continue for some time.
Jansen highlighted that the review is a twelve‑month process, which he hopes will provide time for the current crisis to be addressed and potentially for the state to take steps to alleviate pressure on the fund.