BT set to benefit from collaborative initiatives to combat fraud, as well as future blockchain initiatives.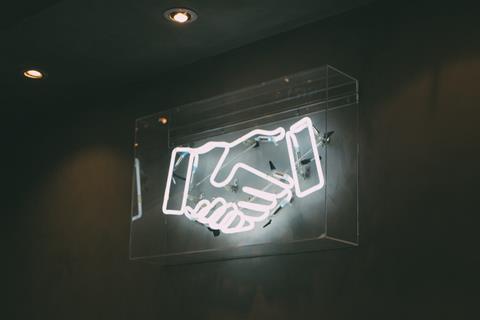 BT was flagged as a new member of the i3forum, a not‑for‑profit industry body for the international carrier community.
BT is one of seven players to have joined the forum in the last six months, with the others being: Singapore‑based blockchain specialist Clear; Colt Technology Services; mobile operator Digicel; voice carrier Lanck Telecom; adviser Risk and Assurance Group; and Vietnam‑based operator VNPT.
Colin Dougan, who was recently appointed Head of Global Wholesale Voice at BT (BTwatch, #313), said joining the forum provided an "opportunity to learn, share, and drive our industry forward".
The lofty aim of i3forum, which now has 27 members including BT, is to accelerate transformation of the international carrier ecosystem through industry‑wide collaborations focusing on digital transformation. Its board is made up of representatives from international carriers including US‑based Business Telecommunications Services, BT minority parent Deutsche Telekom (DT), Orange, PCCW Global, Tata Communications, Telecom Italia Sparkle, and Telefónica, as well as UK‑based software provider Metaswitch. Philippe Millet, Vice‑President of Marketing at Orange, holds the position of Chairman of the group.
In joining the i3forum, BT gains access to ongoing work groups including its: Blockchain Initiative; Fight Against Fraud; Market Database Initiative; Numbering Plan Initiative; and Technology.
Looking for alignment on carrier blockchain initiatives
With regard to the Blockchain Initiative work group, BT has already signalled its interest in the use of blockchain to settle global roaming accounts. In 2018, the Group joined a global wholesale carrier payments settlement trial originally launched by Colt and PCCW Global, and also involving Orange, Telefónica, and Telstra (BTwatch, #297).
The group is one of multiple blockchain‑centred initiatives that have recently been bubbling up in the wholesale carrier sphere, including a GSM Association‑backed inter‑operator blockchain network established earlier in 2020 by the wholesale divisions of DT and T‑Mobile US, Orange, and Telefónica. There is also an effort by the ITW Global Leaders' Forum to create a carrier blockchain network under the auspices of the Communications Business Automation Network (Deutsche Telekomwatch, #92 and #94).
Millet said key initiatives of the forum at present include tackling fraud, both in international voice and application‑to‑person messaging, and on the development of industry‑wide solutions to "major challenges" such as limiting caller ID spoofing. He described fraud as "one of the most pressing concerns for the carrier services industry today", adding that "no single carrier will solve its fraud challenges alone".