BT named lead investor in $33m Safe Security funding round.
SAFE cyber risk quantifier to be added to BT security offering, with the potential to target 30 million BT Consumer customers flagged by the partner.
As well as exclusive securing UK rights, BT's cash injection to fund accelerated innovation programme.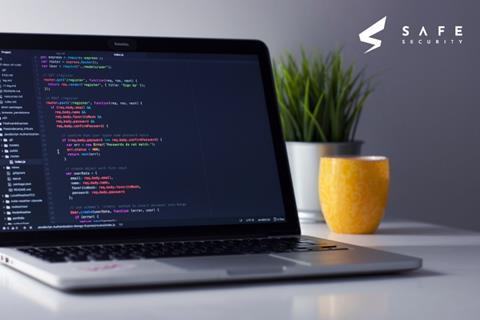 BT underlined its intentions to develop its position as a managed security services provider through a "multi‑million pound" investment in, and strategic alliance with, Safe Security, a cybersecurity risk management specialist.
BT's investment was part of Safe Security's $33m (£24m/€28m) Series B funding call. BT led the round, with former Cisco Systems Chief Executive John Chambers adding to his Series A investment. Exact investment amounts have not been confirmed.
The flagship offering of Safe Security, founded in India but now based in Silicon Valley, is the SAFE platform, which takes what it describes as a "health check" of an organisation's cyber defence systems, helping to quantify risk and inform improvements. The platform is said to provide an objective score that enables organisations of all sizes to assess levels of risk at all end‑points of its network. The startup has also introduced a consumer‑focused iteration of its service, called SAFE Me.
Safe Security was founded in 2012 by three university graduates in India: Saket Modi (CEO); Vidit Baxi (Chief Information & Security Officer); and Rahul Tyagi (SAFE Me Leader). It aims to provide the "de facto standard" measure for cyber risk by 2025 — an endeavour which Modi claims has been furthered by "aligning BT's global reach and capabilities" with the SAFE platform. SAFE was launched in 2020 as a cybersecurity and digital risk quantification platform for enterprise. It seeks to provide a "common language" for cyber risk — a "breach likelihood score" between 0 and 5. It was developed in collaboration with universities IIT Bombay and MIT.
BT to leverage SAFE inside and out, flags Consumer opportunity
BT will integrate SAFE Security's solutions into it managed security services portfolio, with the operator granted "exclusive" rights to sell Safe Security products in the UK. The technology can be seen as not only being able to provide a measurable metric assessing customers' threat vulnerability, but also as a tool to promote the capabilities of BT's wider managed security service, and the security capabilities of solutions from its stable of partners.
Beyond the UK, Safe Security has designated BT the "recommended global partner" to improve an organisation's SAFE score, and the vendor will now point customers towards BT Global to deliver cybersecurity support.
In an interview with CNBC‑TV18, BT Security CEO Kevin Brown described the investment and partnership as supporting the goal of his division, and BT more widely, to build its reputation as a trusted partner. "In an age where threats are growing exponentially, trust becomes so critical to everything we do… it's critical to move from a subjective view that people have around trust and bring objectivity and expertise to support a richer understanding of trust and cyber‑risk quantification", he said.
The capabilities of SAFE Me were also highlighted by Safe Security CEO Saket Modi in the same interview, and it was suggested that the solution could be offered to BT Consumer's mobile and fixed‑line customers, opening up a new market for BT Security.
Brown emphasised that BT would be deploying the security risk assessment solution across its own business, with Brown noting that "SAFE will also help better protect BT from the 6,500 cyber‑attacks we face every day".
Mutual innovation and growth promised on the back of investment
Modi told VentureBeat the funding would support growth in US revenue and triple R&D spend — though a baseline figure has not been divulged. Regardless, this will support BT's agreement with Safe Security, which included an innovation pact to collaborate on the development of as‑yet‑unspecified "future products".
BT's strategic investment was billed as "the start of our next chapter of growth" by Brown.
BT Group CEO Philip Jansen said that the investment shows the operator is putting cybersecurity "at the top of the agenda". "This investment is a clear sign of BT's ambition to grow further", he added, speaking of BT's position in the security market. BT Global CEO Bas Burger noted it represents part of the division's "ambitious growth plans" in the sector.
Global slimmed down its stable of security partners in 2020 in response to growing customer demand for results‑based services provision, and to enable the division to simplify its sales pitch, and provide a more consistent managed services wrap (BTwatch, #315 and #320).
With cybersecurity and trust also a critical strategic selling point for the wider BT Global portfolio, BT Security is increasingly important to the digitalisation of the division.
Underlying this key role, at its December 2020 Business Briefing, Global announced the development of a new security platform, Eagle‑i, intended to offer predictive risk mitigation using analytics and automation, and seen as an example of the division's ambition to become a digital platform‑focused service provider (BTwatch, #320). With its proactive monitoring focus, it appears likely that the partnership with SAFE Security will play a vital role in the evolution of the platform.

Joseph Purnell is a Staff Reporter for TelcoTitans, contributing telecoms news analysis since 2019 as part of the TelcoTitans Editorial team.