BT's infrastructure engine room is also driving the direction of Group digital transformation with IT overhaul.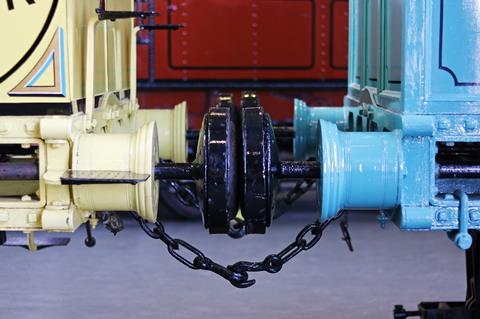 Watson described the core network as the engine room of BT, and at the moment the company could be said to have two engines, with both fixed and mobile cores.
As the Group works to evolve towards a single core, it is anticipated that BT Technology's strategy and experience in upgrading the fixed core during the current decade will be applied to bring greater efficiency to mobile services.
Watson contrasted the current approach of BT on the fixed side with what he considers standard global practice for mobile networks, including EE. He said that while BT has worked to push functionality such as customer authentication out to the edge of the network, mobile networks continue to funnel that process and traffic to a central core. Although there are good reasons for some management of mobile networks in a centralised manner, such as handover of customers between cell sites dependent on the type of tariff they have, adopting fixed practices should enable BT/EE to add network capacity in a way said to be four times as cost efficient as current approaches.
"The unique opportunity we have in having both [fixed and mobile infrastructure] is to essentially… keep the control plane capability for mobile centralised in a few number of devices, but push the traffic management of mobile out to the edge, and benefit from the fixed economics that we have as we see mobile demand grow. That allows us to be thinking in a much less constrained way about how we grow traffic on the mobile network."

– Watson.
Converged core to bring self-reliance and streamlined supplier relationships
The current dual core entails "many third-party dependencies for services", and a reliance on a substantial number of suppliers.
A converged core is expected to minimise this dependency on external service providers, while also consolidating the supplier base.
Watson, anticipating considerable interest in the topic of Huawei, noted that the extrication of the vendor from the EE 4G core is being undertaken as part of the convergence of the fixed and mobile core, and replacement of discrete fixed and mobile IP cores with a single Network Cloud core.
The supplier consolidation is expected to go beyond just Huawei, however, and Watson described creating the single core as a "big transformation opportunity" in relation to BT's supplier base.
Among the changes that are supporting the streamlining is the near-exclusive use of Openreach for backhaul. Currently, around 5,000 mobile mast sites use non-Openreach backhaul, compared to around 14,000 that do, but BT is planning to link all of these sites onto Openreach infrastructure. Virgin Media has previously held contracts for backhaul relating to sites managed by the EE and Hutchison UK network sharing joint-venture MBNL, and the opportunity to swap out the cableco for Openreach has been an opportunity highlighted since the initial EE acquisition (BTwatch, #264, passim).
With two core networks, switching between access networks requires an intervention by the user, but the converged core is expected to enable BT to offer long-promised seamless connectivity.
The Network Cloud revolution
Beyond the "re-plumbing" of the core, and the associated practical operational efficiency benefits, Watson was keen to stress more fundamental changes that the convergence would be bringing to the functionality of the BT network.
Here, the Network Cloud concept is key, and this will see the replacement of proprietary compute technology and applications with embedded supplier hardware, with an architecture based on containerisation and non-proprietary kit. Watson acknowledged that to date there has been "some virtualisation" of appliances coming into contact with the core, but BT Technology's adoption of containerisation is expected to be "truly transforming".
From the current position of having two core networks supporting three main forms of access (fixed, mobile and Wi-Fi), BT envisages being able to manage a multitude of different platforms, each with their own applications and purposes, with the Network Cloud providing the link with a single core.
"This is taking public cloud – so the cloud-scale-type capability – taking that technology, putting it in our critical buildings really close to the network, but then allowing the applications to be containerised into this Network Cloud rather than built with specific network appliances. Yes, there's a cost saving from that, and a significant one going forward, but the big advantage of it is the ability to add new services and new components in the core [which] will now in the future be in weeks rather than months."

– Watson.
BT's recent major contract award to Canonical, which will see the open-source software company provide application virtualisation management and support commoditisation of hardware, is evidently a fundamental element of this project (see separate report). Watson also flagged partners including Cisco, Cloudera and Juniper as vital elements of the transformation (BTwatch, #287, #302, #304, passim).
mmWave of limited use in 5G
When discussing the potential for delivering future 5G network capacity, Watson highlighted the role of M-MIMO (massive multiple input multiple output) densification, and also mmWave, as contributing to substantial efficiency boosts.
However, when subsequently asked about the potential for mmWave for connectivity, BT veered towards the sceptical. Chief Architect (also arguably Chief Sceptic) Neil McRae identified a handful of potential use cases in industrial settings where factories and warehouses do not pose line of sight challenges, deployment in multi-dwelling units, and a limited number of rural environments. He said that while BT is continuing trials and test, the attitude appears to be one of 'wait and see'.
"I think it's useful for us to know that we've got that spectrum holding – should some big breakthrough happen, we're ready to roll on it and use that spectrum."

– McRae.
Beyond the presentation and into the Q&A, Watson also described the potential for the technology, and fixed-wireless access more generally, as "fairly niche" but the fulfilment of universal service obligations using fixed-wireless access as planned by Openreach, was a notable exception.