One theme of BT Technology's 2019 Business Briefing event was the importance of cultural changes within BT's IT department.
The need to foster an environment more widely across the division and Group that will enable a digital transformation, driven by simplification and automation, was seen as an essential goal.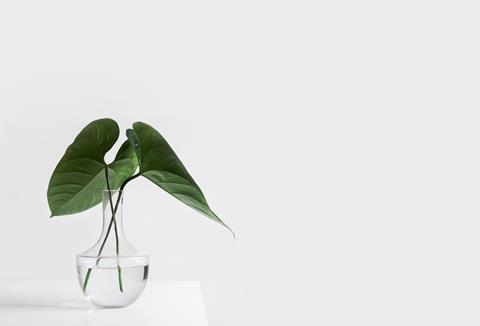 IT Managing Director Rachel Higham is leading the change from the IT base.
The change in working practices has been preceded by focused attention on change of BT culture, which was discussed in more detail by Higham in a recent presentation on the progress of the transformation initiative, Da Vinci, in a talk given at the Digital Transformation World event earlier in the year (BTwatch, #305).
Higham stated that, currently, BT's systems are too expensive to maintain, too complex, and require too much manual input. This is said to be having an impact on product lead times and customer experience, with collaboration across the Group also stifled by too much data existing in isolation across business units.
To address this, a synchronised process of simplification alongside adaptive modularisation is underway within the IT department. This change demands a new set of skills within IT, which will also need to be understood and embraced across BT Technology and in customer-facing divisions. The five core skills that employees are being trained in are: service design; automation; digital; agile; and data science.
"Many of these shifts need a different set of skills across the whole business, so we're not just reskilling IT as we do this. We're actually reskilling the whole of BT. We're embedding these [five skills] across each business unit and building out new centres of excellence to lead the way. We're on track to retrain around 20,000 people across the organization."

– Higham.
Finding, and keeping, the right people
The change of internal attitudes is only going so far, however, and BT is likely to continue to see challenges in attracting and retaining employees best suited to lead digital transformation.
BT acknowledged that it may not be able to compete with the more glamorous technology and IT companies on starting salaries for graduates – Adastral Park's Tim Whitley pointed out that it was not possible to meet the salary promises of the West Coast of the USA on the East Coast of England. However, through funding PhDs and programmes that support undergraduates, BT could still attract high quality candidates to its business.
"We've increased the amount of external speaking we're doing to build our brand credibility as being a great place to work for people with these [agile digital] skills, something that wasn't true in the past. And we've done a lot of disruptive hiring to bring the skills into the organisation and the experience of doing this at scale previously."

– Higham.
Higham partnering to maintain agility
Higham highlighted the use of the Pivotal (VMware) cloud platform in conjunction with Amazon Web Services (AWS) for providing engineers with testing environments in a matter of minutes, rather than weeks. AWS was also mentioned as supporting the scaling of BT TV infrastructure to cope with peak demand for live events.
Higham said that, in the future, IT build would be reserved for occasions of necessity, with a preference for using on demand as-a-service capabilities to power the Group's IT function. Two partners on this front are Salesforce, which is providing the mobile app being rolled out across Enterprise sales teams, and Amdocs-owned BriteBill, through which BT Consumer billing is being consolidated (BTwatch, #289).
Huawei has a role beyond the edge
Although partnering was portrayed as a key strategic objective, the message from BT Technology on its relationship with Huawei was somewhat hedged, with the divisional management speaking under the still looming shadow of a potential ban on the use of the vendor's technology in its network.
Watson came out strongly, stating that Huawei has an "innovation advantage" in converting signals between different media, and reiterating the broad presence of the vendor in BT infrastructure.
However, he also acknowledged that questions continue to be raised about the suitability of Huawei equipment and the prospect of an outright ban is still there. He noted that in all areas where Huawei is present (ADSL, VDSL, FTTP and RAN), BT also uses an alternative vendor, and said that BT is "looking at how the balance of supply changes over time".
While the presence of alternatives to all Huawei deployments was noted, it seems that ECI may be in the process of being edged out in cabinets, with rumoured replacement by Nokia in the fixed-access segment appearing to be still at an early stage (BTwatch, #305).
Watson underlined Huawei's restricted role as a player operating principally in the access network domain. The BT CTIO was at pains to outline the distinction between the access network element of infrastructure and the edge – in terms of the development of multi-access edge service, and the pushing out of network intelligence closer to the end-user. Watson said that BT considered the edge to be more an extension of the core, rather than an element of the access network, and, as such, it appears that Huawei's role in the UK will be limited in this area under current BT policy on keeping the vendor out of core infrastructure.
"Huawei continue to have innovation advantage in the ability to convert from one type of medium to another, whether that be from radio waves to Ethernet, or from optical to Ethernet. And so… with the exception of the 4G core, that's where we restrict their use to today."

– Watson.
DT and Verizon flagged as BT allies
During the Briefing, BT Technology addressed BT's relationship with its peers on research and innovation.
Watson indicated that BT was observing very closely what US-peer Verizon was doing with the deployment of mmWave, and stated that Chief Architect Neil McRae had a particularly close relationship with the US company.
The relationship with major BT stakeholder Deutsche Telekom (DT) was covered in a little more detail, although the collaboration still appears to be based on work in wider industry groups rather than on joint research sallies. When BTwatch questioned Technology leadership on the partnership with DT at 2017's Innovation Week, the answer was more vague, and executives appeared more on the back foot (BTwatch, #287). This time, clearer examples of the collaboration were provided.
According to Tim Whitley, work with DT is said to include addressing the challenge of accommodating exponential traffic growth and, interestingly, research on content delivery. It was also noted that the BT contribution to the development of G.fast was co-authored with DT.
"We do a lot of stuff with DT. This usually manifests itself in research collaborations, which then rolls into co-work within international standards… So a lot of the work we've done on coherent optical super-channels and looking at defining the future technologies that allow us to deal with that capacity growth more gracefully is something we've done collaboratively with DT and others, because it is of course a problem that is generic. But what we've been doing on content is stuff that we've been working with them on.



We do a lot of close work with DT's labs and it bears fruit for us in terms of us driving the global ecosystem."

– Whitley, Head of Research, BT Technology.
Meanwhile, McRae highlighted Access Traffic Steering Switching and Splitting (ATSSS) technology as something "you're going to hear a lot about". This enables the anticipated seamless handover between fixed, mobile and Wi-Fi networks, which BT is championing with the Broadband Forum and 3GPP alongside Deutsche Telekom.